Back to homepage
Diving Into the Top Custom Stamp Options Available for Your Business
Posted on March 23, 2020 by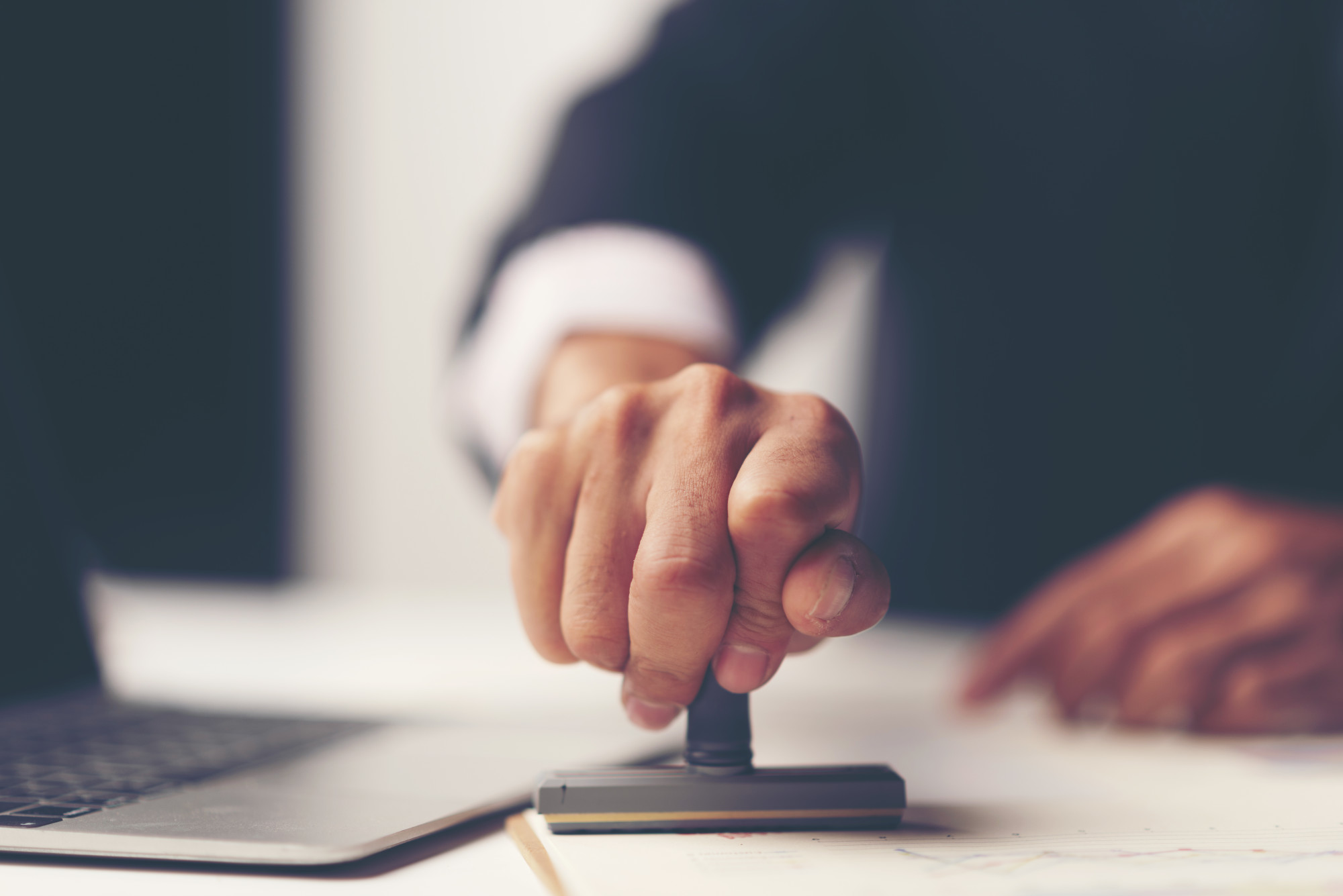 Developing a strong, consistent brand is perhaps the biggest thing a business can do to make or break its chance of success.
You might be wondering how custom stamp options can help your brand. Keep reading to learn how stamps make all the difference for rising businesses.
Branding isn't a one-and-done sort of deal! If you're fairly new to the concept, a "brand" is a catch-all word for all aspects of how a business or product is marketed and received by the public. Most of us know the basics, like choosing a general audience and marketing approach, a name, a slogan, maybe a jingle—and, of course, creating a logo.
Once you've done all that, you've got a brand! After that and some successful advertising, you've finally made it. Yup, your business made it off the ground or is even flying high and steady.
Congratulations! But your work isn't done.
For your business to stay afloat, you need to maintain your brand and its relevancy. When's the last time you redesigned your logo?
Whether you have a new logo or are just looking to make your operations more official, it's a great time to buy stamps. Here's what's out there.
Why Custom Stamps?
Considering branding, do you tend to think only about big ad campaigns, billboards, and signs? The truth is that branding every opportunity you can is what keeps your customers engaged.
Consider each step of a customer's interaction with your company: She might see a commercial, your sign as she drives in, custom decorations in your business…
But what about when she's at the register? What about your invoices and other customer documents? Or maybe you operate totally online.
Here, ads, search results, e-mails, social media are some opportunities to hone your branding. When sending out your products, though, do you include a card, invoice, or other paperwork? Do you have your own envelope designs?
When you run a small business, it's often hard to know exactly how much business you'll get at a given time. If you have 100 invoices professionally printed, you might want or need to change something about them before you can use them all! That's a waste of your money, time, and effort.
Thankfully, you can buy custom business stamps for all your paper branding needs and more.
Custom Stamp Options on a Budget
It's a rough world out there for small business owners. We want to have the highest quality products to use for things like stationery design, but realistically, that's not always in the budget. To be successful long-term, you need to prioritize your business' main focus, and the little details can get lost.
To have the best of both worlds, look for smaller plastic stamps. You can find some for under ten dollars, even—but know that you get what you pay for.
You won't get the most elaborate design on something that cheap, and most stamps available for that little aren't custom at all. If you can afford it, investing in a higher-quality option will help your business make a good impression!
Best Quality Custom Stamps
So, where do you go for the best quality business stamps? All you need to do is look at some professional custom stamps online. Higher quality options like the IMPRINT360 run upwards of $20, so make sure you know exactly what you want to have them say.
Make no mistake, though—these high-quality custom stamp options are a great purchase. Investing in a good quality stamp or set of stamps will make your business documents, envelopes, and decorations shine.
Self-Inking Stamps 
For arts and crafts purposes, rubber stamps are often used with paints or ink pads. Many banks, government offices, and other such public institutions also still use stamp pads, too, because when your stamp just says "APPROVED," there's no real need to ever replace it—it's a classic!
Stamp ink pads are messy, easy to lose, take up extra space, and are likely to dry up quickly if you aren't careful, though. Nowadays, you can get all kinds of stamps, including custom business logo stamps, in self-inking models. Here's a good resource where you can learn more about high-quality self-inking stamps!
Custom Business Stamps for Everything Else
Those are some of the most common types of custom stamp options for putting your logo onto paper. But that's far from the only use your business has for custom stamps! Does that come as a surprise to you?
Well it's true—no matter what your business does, you can use custom stamps for a host of purposes, such as:
Addressing mail

Both to and from, if you regularly mail to the same locations
Stamping instead of writing saves tons of time and effort
Using stamps instead of address stickers saves money on printing, and helps the environment, too

Signatures

If you have to sign documents regularly, you can save tons of time by using a stamp instead of signing every single page
Stamping is also faster than clicking through page after page of digital paperwork

Custom embellishments to make your paperwork professional as well as pretty
The Solution to All Your Logo Needs
Now that you know all you can do for your business with custom stamp options, do you need to work on the perfect logo for them? Our blog has all the information you need to know about creating the perfect logo.
Once you've read up, check out our logo maker to get started on your way to making stamps and all other kinds of custom products for your business!
---
No Comments