Back to homepage
10 Signs That Your Business Needs A New Logo
Posted on July 17, 2017 by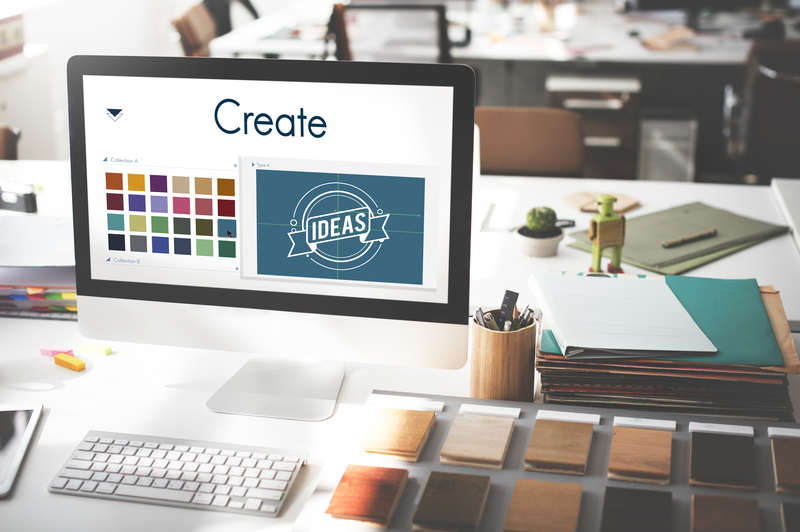 A solid logo is one of the most important aspects of a company. 
A logo is usually the first thing potential clients and customers see while researching your business.
That being said, intense amounts of detail should go into the creation of every business' logo.
Over time, though, logos can become outdated.
Due to the rapid change of technology and innovative design, it can be easy to let your company's logo fall behind.
Is it time for your business to consider a new logo?
Here's how to find out.
Why You Should Consider a New Logo
You might be hesitant to redesign your logo. Maybe that's because you can't justify the funds to start a new one from scratch, or you feel a sense of attachment to your current one.
Whatever the reason is, know that logo redesigns are an unavoidable characteristic of a growing business.
While rebranding can be an intimidating process, it's one that has a high return on investment — if done correctly.
Here are 10 signs that indicate that your business is ready for a new logo:
1. It Doesn't Translate Well to Digital Platform
One of the most important reasons why it may be time for a new logo is because yours doesn't look good on digital platforms.
Considering there are millions of internet users a day, it's crucial that your logo looks up to standards online.
Keep in mind that digital optimization means everything from a logo looking flawless on desktops, mobile phones and more.
How do you achieve this?
By making sure your logo keeps its integrity, no matter what size it may be. Oftentimes, graphics are downgraded for mobile — so you need to make sure they don't look bad when they're smaller.
Additionally, you should make sure that your logo is quick to load. Have you ever tried to surf the web via your phone, and had lengthy load times on certain websites? This is because they weren't optimized for mobile.
Don't lose customers just because your logo isn't up to current digital standards.
Optimize it!
2. It's Confusing
What do you want people to know when they look at your logo?
Maybe you want them to be connected with it on an emotional level; or, you want them to feel inspired by it.
How well does your current logo do this?
If customers are confused by what your logo should mean, do you think they'll be willing to dig deeper into your business — or will they move on to the next one?
Chances are, they won't be so forgiving.
If your logo is confusing people, it's time to invest in a new one.
3. It Doesn't Convey Your Current Message
As with all branding, relaying the right message is a key component of getting your marketing right from the start.
What is your company's message? Do you want potential customers and clients to know that you're trustworthy, that their transactions with you will be secure, or that you possess the latest and greatest technology in the field?
No matter what your message is, your logo needs to reflect it.
The benefit of an outstanding logo is that you can send a huge message with low effort. A great design incorporates not only beauty, but meaningful messaging as well.
4. It Looks Mediocre 
Take an honest look at your logo. While it may be hard to see it objectively, it's important to give it hard judgment every once in a while.
What does it look like? Does it look like a professional made it, or does it look like someone who was inexperienced with design did?
A quick way to tell how unprofessional your logo appears is if it turns fuzzy when printed. This shows that someone who didn't have access to the right format or scales created it for you.
If you want to keep your business from being embarrassed by a mediocre logo, it's time for a new one.
5. It's Outdated
Some businesses will go years without thinking to update their logo. This can be quite dangerous!
As time goes on, different design trends develop. What may have been sleek and chic 10 years ago may be seriously tacky and unrefined today.
Do your research. What constitutes a "good" logo these days? Are there particular typefaces that stand out? What about color?
After doing your research, compare your findings to your current logo. Chances are, if you haven't updated it in a number of years, it's off par.
A new logo will keep you in the game — and keep your audience feeling fresh every time they look at your brand.
6. It Isn't Memorable
How would you feel if you had a great meeting with a potential client, just for them to walk away without a lasting impression of your business?
Or, maybe you're giving a keynote at a large conference. Your presentation went well, but your audience walks away trying to remember who your company is and what your mission is.
While a dull logo isn't always the culprit of a situation like this occurring, it can happen.
A logo is the first step to wowing an audience. And, if yours is falling flat, then a new logo is what you need.
When you create a new logo with a cutting-edge design, you can leave a lasting impression.
7. It's Too Similar to Other's Logos
One of the biggest mistakes companies make with logos is creating ones that resemble someone else's too closely.
Although there are many graphic design trends out there that are worth implementing into your own logo, you need to make sure you add a unique touch that will separate yours from the rest.
What would you say to someone who confused your logo with your competitor's? That would probably be one of the most unideal situations.
8. A Professional Didn't Design It
Who designed your current logo? Was it you, or maybe a friend? When businesses first start out, it can be tough to find funds for design — especially when its perceived value isn't up to par with what it actually is.
If you created your logo on Microsoft Word or Paint, or a similar program, chances are people can tell. This could be a poor reflection on your business — and could definitely put its credibility at stake.
Maybe your current logo isn't that bad. But still, if a professional didn't create it, that logo most certainly will be lacking in balance and theory.
Professional logo designers put a great deal of science behind designs. A great logo considers psychological reaction, color theory and more.
If yours is lacking in these areas of expertise, it's time to consider a new logo.
9. Your Target Audience Has Changed
Businesses spend massive amounts of money to learn about who their target audience is. With specific demographic information and key characteristics, your branding and marketing can strategically be developed around them.
Over time, it's possible that your target audience may have changed. Perhaps you've altered your services that cater to a different demographic.
If that's the case, does your logo reflect that?
10. It No Longer Represents Your Company
Your company may be rapidly growing. If so, congratulations!
While growth is a good sign, it's also one that warrants new consideration when it comes to branding.
If your business is expanding into new industries or is offering new products, it's important to ensure that your logo reflects that.
When you expand into a new industry, you're opening a door to many new opportunities for branding and key messaging. Who is your new audience? What do they respond well to?
After answering those questions, take a look at your current logo. Does it fall in line with those answers?
Chances are, it might not. That's when you know it's time for a new logo.
If you've already built a solid logo that has had positive feedback, consider keeping its basics while you upgrade it.
Conclusion
Overall, an outstanding logo plays a vital role in brand recognition and business development.
While you may have cut corners in the beginning by getting a cheaply made logo, that doesn't mean it's too late to update it.
If you notice your branding falling flat when it comes to memorability, looking to similar to other logos, or the design is outdated, it may be time to invest in a new logo.
Not sure where to start when it comes to creating a new one?
Consider using our services. We offer an uncomplicated and professional platform that lets you create your own logos for free.
If you're ready to start today, check out our free logo maker here.
And, as always, be sure to contact us with any questions, comments or concerns you may have when it comes to creating a beautiful design through our interface. We're here to help!
---
No Comments