Back to homepage
3 Bong Logo Design Tips Your Headshop Needs
Posted on October 08, 2017 by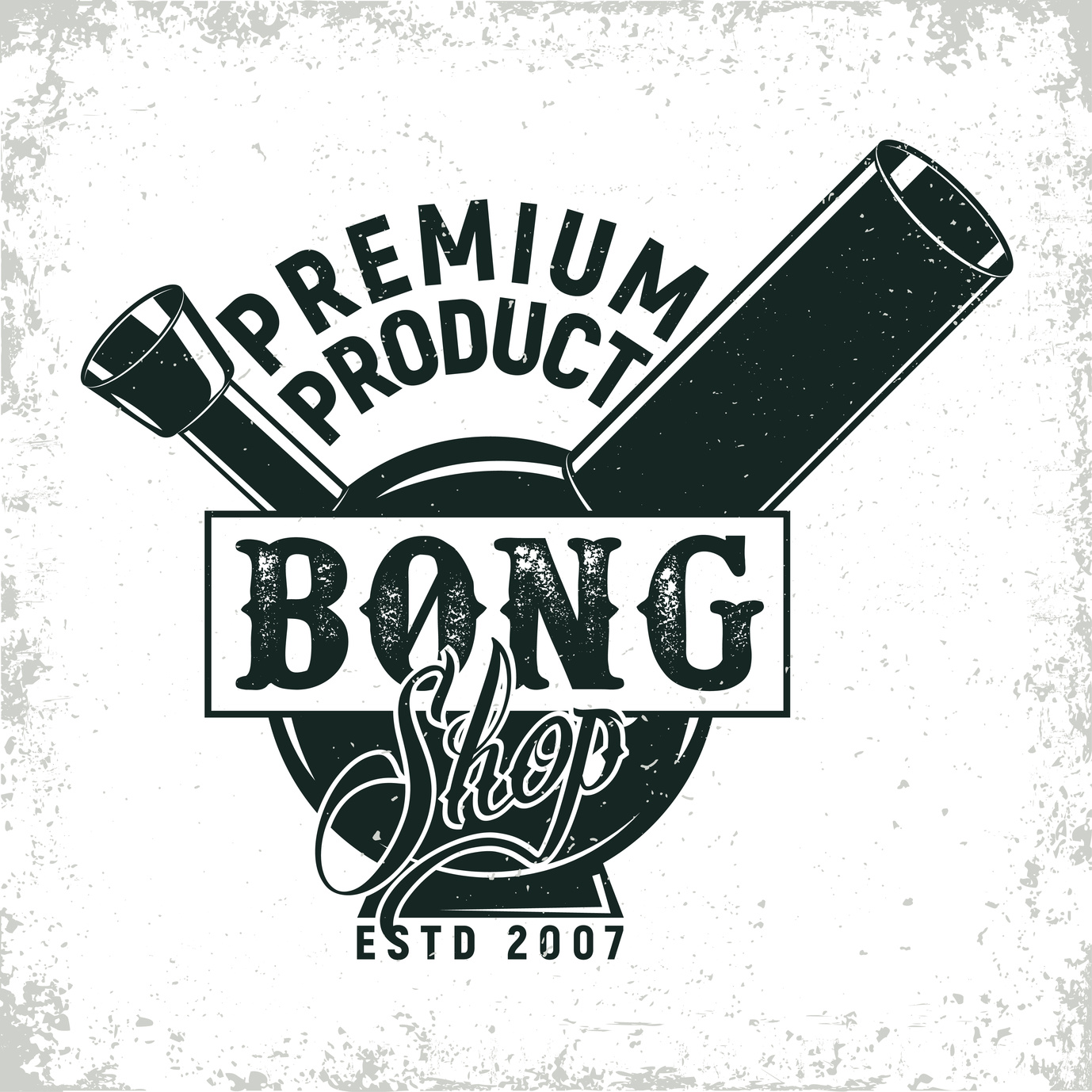 With weed stocks going through the roof and marijuana becoming legal in more and more states, there's never been a better time to get involved in the smoking industry.
Whether you already have a company or are looking to get involved, it all starts with the right logo design. You need a logo that helps you stand out, get noticed, and land sales.
If you're unsure of where to get started, keep reading to learn about 3 bong logo design tips that your headshop needs to know.
1. Avoid Short-term Trends
It can be tempting to jump on the bandwagon and create a logo that reflects designs or trends that are popular right now.
Many companies are integrating marijuana leaves into their logos. But the spike in popularity of anything marijuana-related won't last forever.
Instead, consider creating a more classic, timeless bong logo design. Simple shapes and decorative elements, solid colors, subtle patterns, and the right typography all work together to create classic designs.
The exception to this rule is if your company specializes in marijuana sales as well as bongs. If so, then incorporation marijuana references is a great tactic to help target potential clients and let them know what you're about.
But even if you choose to incorporate these references, it's still a good idea to strive for a sleek, classic look.
2. Consider Your Brand or Audience
If you're looking to redesign your logo, your company likely already has a brand or style that you use to make all of your materials cohesive.
Unless you're redesigning your brand as well, your new logo should reflect your brand.
If you're a new company looking to create your first logo, then you have a little more freedom. Your logo is a great place to establish the branding that you'll want the rest of your company's design to reflect.
To start creating that brand, think about your audience. Do you target mostly younger customers? Older? Are you located in a town where smoking is viewed as a fun recreation?
Each of these questions can help you create a logo that will target the wants of your clients. For instance, a fun, youthful logo will target young customers who enjoy using bongs for fun. A more classic design will better target older customers.
If your customers are many ages and from many different backgrounds, you'll need a logo design that targets all potential customers.
3. Make it Unique
Your company is unique. Maybe you offer custom designs. Or you have unique color and pattern options. Or, like Brother with Glass, you have an extensive inventory and are known for great customer service.
The last thing you want to do is create a logo that looks just like that of your competitors.
While looking at other bong logo designs can help spark creativity, take care to make sure that your logo is entirely your own. Use different fonts, shapes, and colors to make your design unique and recognizable.
Creating an Awesome Bong Logo Design for Your Company
With these tips and a little creativity, you can create a bong logo design that helps you and your company stand out from the crowd.
If you need a little help creating your own awesome design, our free logo maker can help! Our simple tool makes it easy for anyone to create an outstanding logo. Check it out to start creating your own today!
---
No Comments