Back to homepage
3 Free Construction Invoice Examples for Instant Billing
Posted on November 20, 2020 by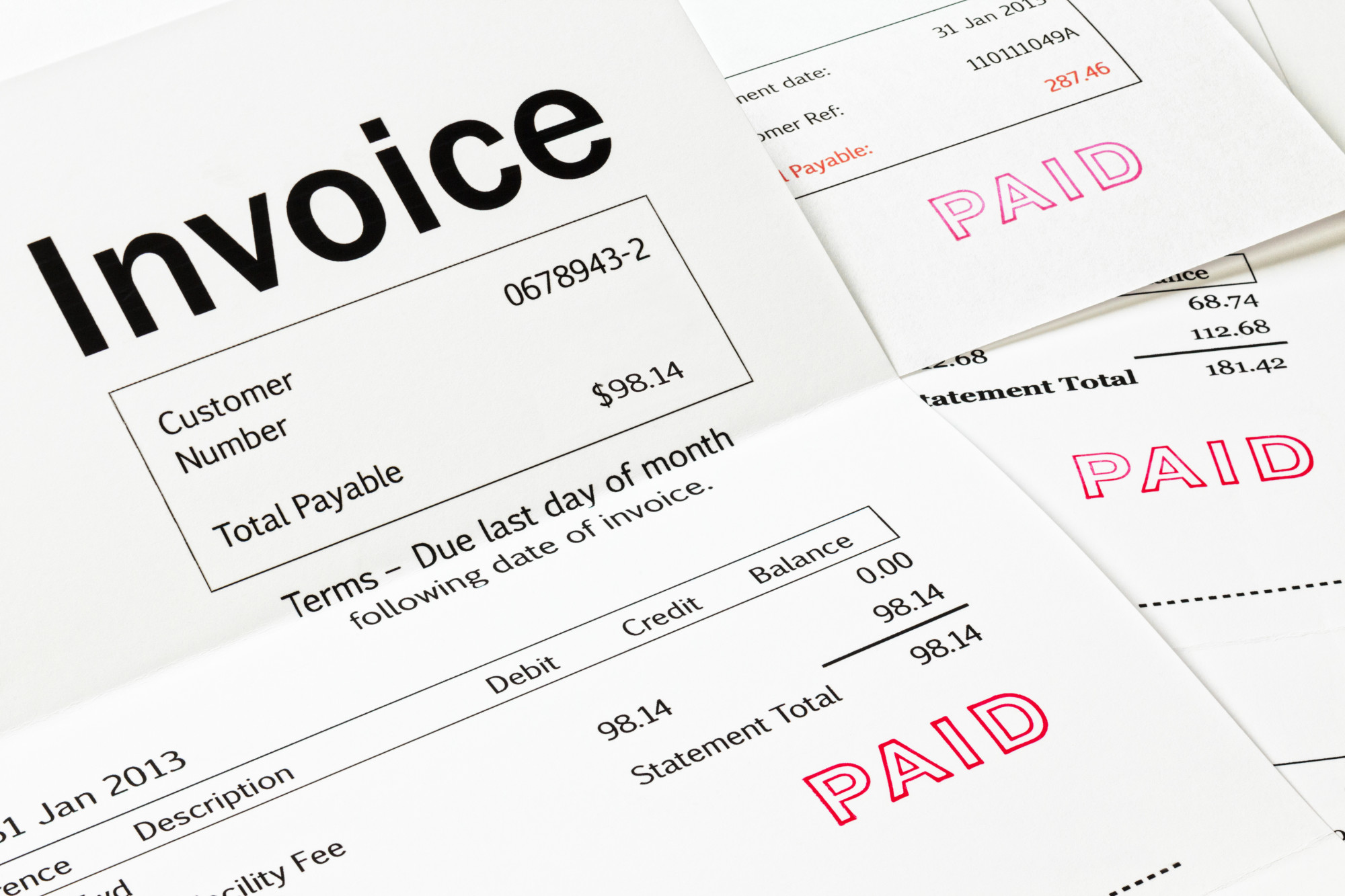 According to a 2019 survey, slow payments cost the construction industry a whopping $64 billion last year.
These are the costs associated with having to pay for things like materials and wages long before receiving payment from the construction client.
If you're part of this industry, you're all too familiar with this process by now, but did you know there are ways around it? 
Read on for ways to streamline your payments and learn about construction invoice examples that just might help speed up the process. 
Ways to Get Paid Faster in the Construction Industry
According to this guide to managing your cash flow in the construction industry, one way to speed up payments is by offering discounts on early settlement.
You could also offer multiple payment options, like:
Bank transfer 
Cash or Check
Credit card
PayPal
Stating these options and offers on your invoice is the quickest and most effective way to get this information through to the finance department of your client. Hopefully, this can also help your payment edge closer to the top of the pile. 
1. Microsoft Word Construction Invoice Examples
Although Microsoft Office isn't a free suite of programs, most people already have it installed on their computers or can access it via a friend or family member.
You can also sign up for Microsoft Office by paying an affordable monthly premium or you can find an open-source word processing program online that offers similar features. 
The MS suite comes with a host of pre-installed templates for invoicing or you can download them from the internet.
Once you've got your invoice template open, all you need to do is the following:
Input your company contact details in the top-left box 
Add the invoice number, date, and reference in the top right-hand box
Complete the box for the customer's name and details
Enter the billing period
Work out the cost per item and line totals
Add it all up at the bottom and input the sales tax amount
You can add a note about any special payment terms and conditions at the bottom of the invoice. 
2. Creating Invoices in Microsoft Excel 
The procedure for Microsoft Excel invoices is the same except this program will do all the adding for you and the layout is slightly different.
Most Excel templates have a space for your company details in the header of the page. The client's details go on the left just below that and the invoice number, date, and billing period go alongside that. 
3. Free Online Templates for Construction Invoices
Microsoft programs are pretty flexible when it comes to custom-designed invoices, but many free online sources offer a more professional look than these old standbys.
Some of the best ones are:
Lano
Invoiced
Invoice Ninja
These templates suit small businesses perfectly and are simple and quick to use. They're also excellent alternatives if you can't access Microsoft Word or Excel. 
Find a Better Way for Your Business
While these construction invoice examples might help you to get paid faster, there are plenty of other ways to cut costs and fine-tune your business procedures to save money and improve cash flow.
Keep browsing our blog for more tips on how to run any business more efficiently. 
---
No Comments