Back to homepage
4 Awesome Designs for Your Automotive Website to Boost Business
Posted on October 12, 2020 by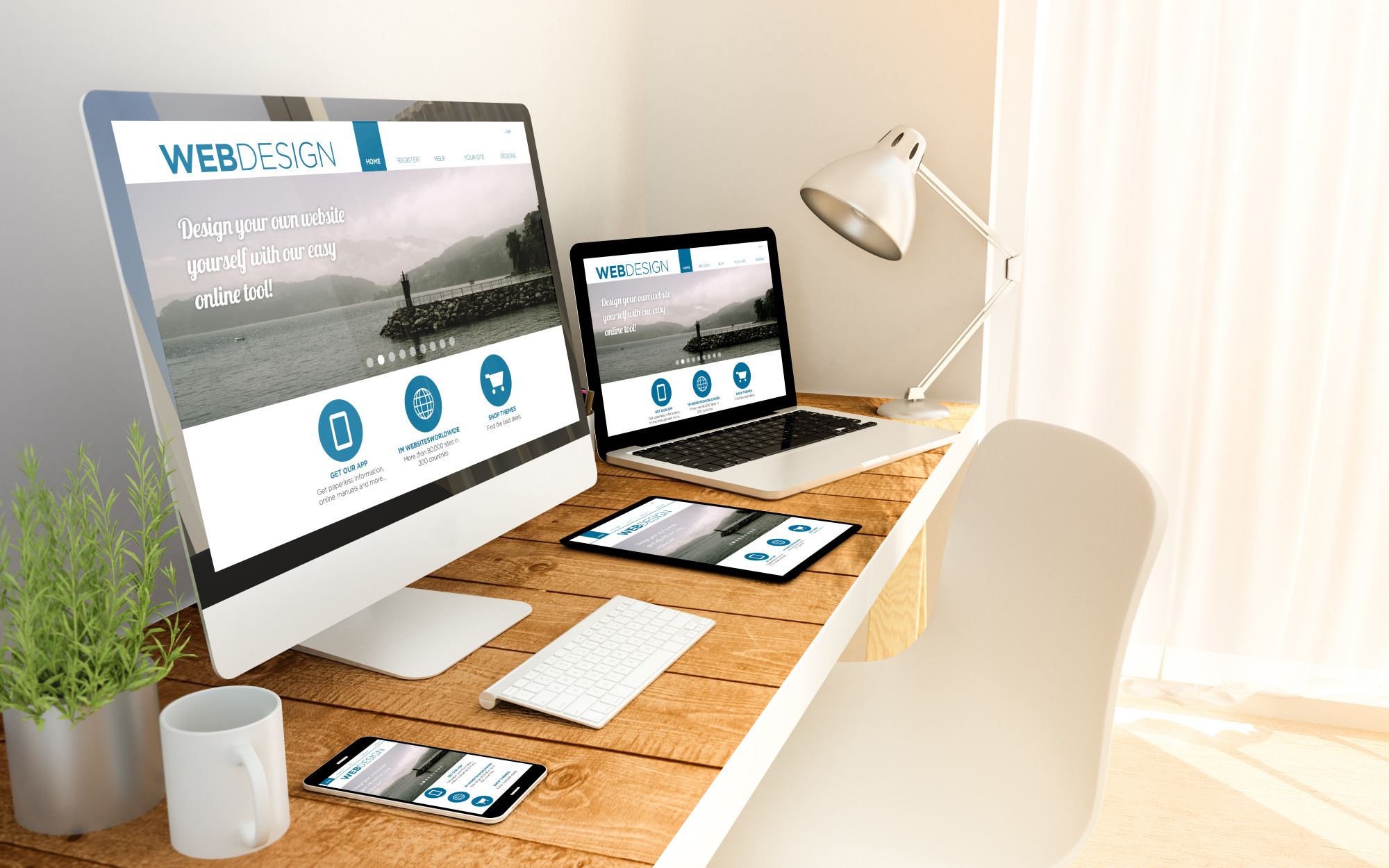 Web design for an automotive website is a tad challenging. On the one hand, you don't want it to seem like any other automotive website, but on the other hand, you may not be such a creative. You can always create a dull and tasteless website, but it won't do much to attract prospective customers.
The automotive business is more than just about selling cars. Some automotive enterprises sell parts, while others specialize in repairs, bodywork, or accessories. Regardless of your website niche, proper web design could be just what you need to take your website to the next level.
However, for most business owners who only know a smattering of IT, getting the best automotive web design is easier said than done. Fortunately, you don't have to be a computer guru to have the best design for your automotive business.  That's because you'll most likely outsource the web design to a third-party company.
For the greatest effect, you'll have to be very involved in the web design process. Your input will be crucial in creating a web design that appeals to your specific demographic. This post will highlight a few incredible designs you should consider for your automotive site.
1. Minimalism 
Minimalism is a great approach for an automotive site, especially if you've clamped down on the site's objective. Minimalism stays away from the rather aggressive outlook of most automotive sites and instead adopts a more collected approach. This design is great for marketing family cars or attracting a rather chic demographic.
A minimalist design is not only pleasant to look at, but also makes for a seamless website. With only the basics in place, loading times will be lightning fast. If you're for the minimalist design, you could try eliminating the following.
Sidebars – Only old-fashioned websites still have sidebars in this new decade. Start by getting rid of the sidebars for a smoother and better-looking website.
Menu items – This isn't to say that you should eliminate the menu in its entirety. All this means is that you should whittle down your menu to only the essentials.
Stock photos – Similarly, you don't want excess stock photos muddying up your website. Only use a few relevant photos.
Doing so will help you inch closer to a minimalist design for your website. However, before you embrace such a design, make sure you have your automotive site's objective on lock. It's way easier to come up with a minimalist design if you do so.
2. Consider the One-Page Design
The one-page design is just as the name suggests. Every web page consists of a single page containing all the information that you keep scrolling down. It's the opposite of the fold design, where all relevant information is at the top of the page.
The fold is a great design, but not many users will scroll to the next page since everything they need is at the top of the first page. However,  with the one-page design, visitors are more likely to scroll down to the bottom of the page. When Newegg adopted the one-page design, it led to a 30% increase in conversion.
Instead of the user going through several pages, confine them to a single page. You'd be surprised how something so little could boost your numbers, especially for automotive ecommerce.
3. Don't Neglect Your Mobile Site
Folks spend, on average, about three hours and fifteen minutes on their phones every day. That's why you should never overlook mobile devices during your web designing. In fact, designing for mobile devices is a great place to start your web design.
Having an incredible mobile design is a great way to capture a huge demographic of mobile users. Plus, Google announced the mobile-first index for search engine rankings. That means Google will prioritize sites with mobile websites in their SERP ranking.
However, you need a smooth and seamless mobile site to rank high on search engine results pages. So pay as much attention to your mobile site as you would to your desktop site.
4. Be Sharp With Your Content Formatting
Content is what sells your website and, by extension, your products, and services. As such, it's essential to be sharp on how you format your content. Remember, ultimately, your site content is what your visitors come to see when they visit your automotive site. 
You'd think content formatting would be a walk in the park for anyone who has ever used a word processor. However, web content formatting isn't like your word processor formatting. For proper web formatting, you'll have to place yourself in the shoes of your visitors.
The mistake most people make with web content is oversaturating their sites. While you want to give your visitors all that you can, overdoing it is a no-no. Most users find oversaturated content a bit overwhelming.
For precise content formatting, make sure you use the following.
Headings – Headings are a great way to structure your website and make it easier for your web users to read through your content. They are great anchor points for scanning through the website and focusing on the main points.
Paragraphs – paragraphs hep break down your content into small readable chunks and are also great for visual appeal.  Don't have a large blob of text, instead break it down into paragraphs.
Tweak your fonts – Get a little creative with your fonts to stand out from the pack. However, don't do anything unorthodox, or it will look plain weird.
Work with your web designer for the best content formatting options. Also, do your best to switch it up once in a while to avoid having a stale website.
You Need a Standout Automotive Website
Having an amazing automotive website may be just what you need to take your automotive business to the next level. With the above tips, doing so should be a walk in the park. Remember, you're never too good for professional help, especially if you're in a very competitive niche.
Automotive sites aren't our only area of specialization. For more informative reads, be sure to check out the other pieces on the site. 
---
No Comments