Back to homepage
5 2020 Logo Design Trends to Keep an Eye On
Posted on December 05, 2019 by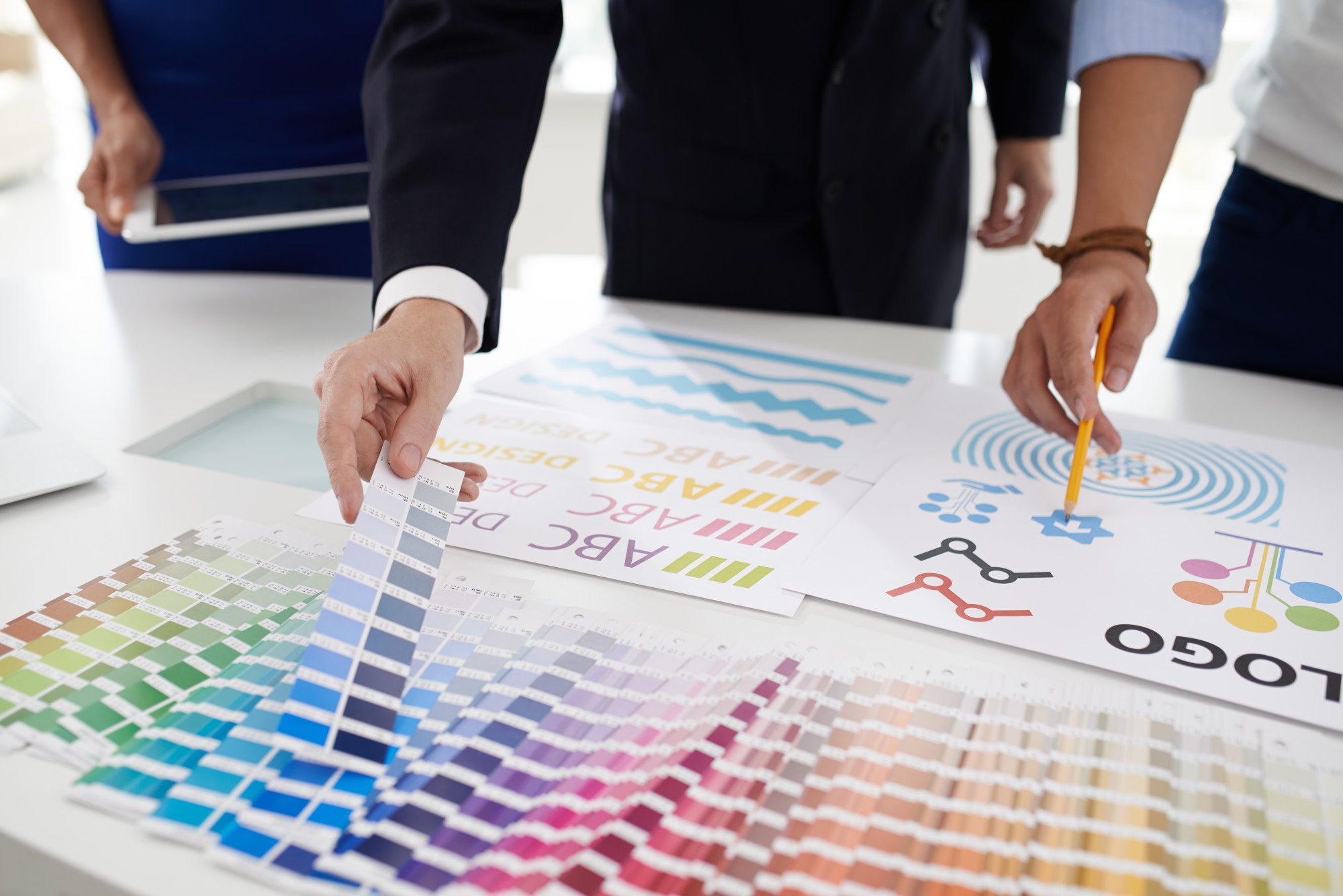 Are you in the process of starting a new business? If so, you'll want to create a visual symbol that makes your brand immediately recognizable to customers and sets you apart from your competition. A high-quality logo can help you accomplish that.
Unclear about what goes into a good logo design? Not sure what trends to chase, or what you should include or exclude to create a  great one? We're here to help!
In this article, we're covering 2020 logo trends and best practices you should know. So you can create a logo that's fresh yet familiar and makes people want to engage with your brand.
2020 Logo Design Trends, 5 to Keep an Eye On
Need some fresh inspiration to create your business's logo? Here are 5 major trends that can help you start off on the right foot.
Simplicity is King
One of the longest-running trends in logo design is simplicity. That's because simplicity is impactful. Customers are much more likely to remember something simple and clear than a cluttered visual that's hard to comprehend.
Simple logos are also a lot more scalable. The more visual elements you add to a logo, the harder it is to discern once it's presented on a different platform in a different size.
One way to embrace minimalism and simplicity in your design is by incorporating simple geometric shapes. Lines, squares, dots, and curves can make a design feel cleaner, clearer, and simpler. They can also provide an often-needed balance to your design.
Animation
One of the newest trends in logo design is animation. It adds a layer of whimsy to any design and can make a brand seem friendlier and more easy-going. To take it a step further, add a cartoon-style layer to the logo to up the whimsy and playfulness of your brand.
Retro is Back
Retro style logos are officially back in 2020. That means retro patterns, color schemes, and fonts. These style elements can give your brand a laidback and approachable vibe.
Specific Colors
This year we'll also see a number of brands incorporating specific shades of color into their brand. One trending color will be mustard, which has already been popping up in a variety of fashion and design company logos.
That's because mustard is a warm color that denotes maturity and sophistication in a friendly way. It's also an effective alternative to gold for any brands looking for a higher-end logo.
Mint will also play a more prominent part in logos come 2020. Mint can help your brand feel more uplifting and fresher with its soft green hue. It's also versatile. It's fresh and fun nature makes it great for a variety of brands, including health and wellness, lifestyle, and home.
Lilac, while already popular, will continue to be a trending color in 2020 as well.
Responsive Design
UX design is on everyone's mind now when it comes to design. This emphasis on user-friendly, functional design will most likely extend to logos. Responsive logos reflect how advanced a company is within the digital space and make branded experiences clear and clean regardless of platform or device. By creating a responsive logo, you can guarantee that your brand always looks polished and professional.
Ready to Create Your Logo?
Creating a visual representation of your brand can seem tricky and complicated. But it doesn't have to be. By checking out these 2020 logo trends, you can get the inspiration you need to create a dream logo with ease.
Did you find the tips and trends in this article helpful? Need more advice? Check out the rest of our website for more insights.
---
No Comments