Back to homepage
5 Attorney Logo Designs to Make Your Firm Look Polished
Posted on August 09, 2017 by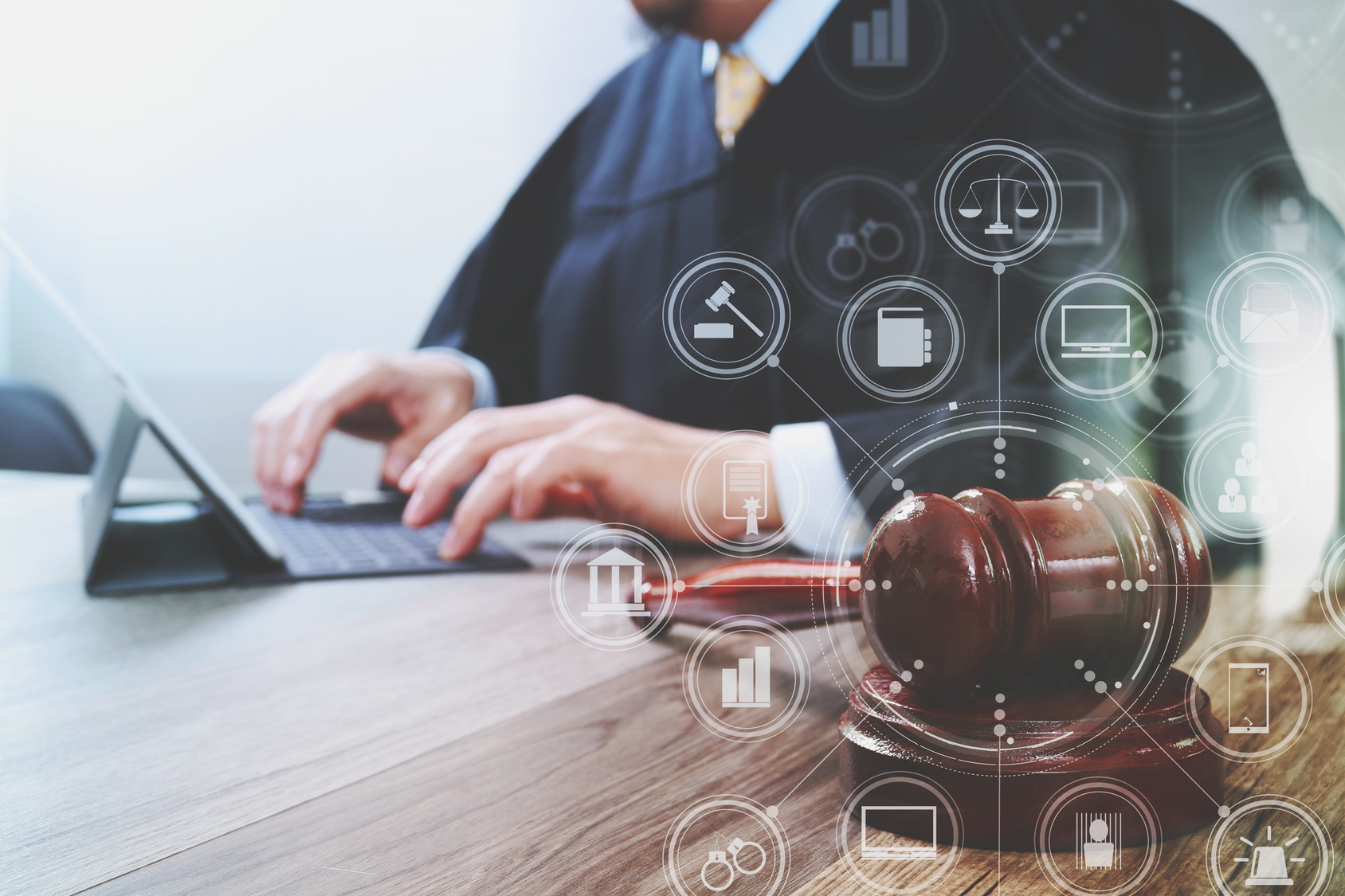 According to the American Bar Association, there are over 1.3 million active lawyers across the nation.
Each law firm needs to have a special logo design that is clean yet refreshingly new.
These are 5 different attorney logo designs that you need to consider for your own firm.
1. Attorney Logo Designs With Your Neighborhood In Mind
To attract local business, you need to have an appealing logo that is easily recognizable in your city. For example, if your firm is based in Florida, you should show off your hometown with a bright orange or an alligator as the main image. If your law firm is located in New York City, then choosing an apple or a city skyline would be best.
Pick an image that represents your hometown to draw in a local feeling of establishing yourself as a trustworthy law firm.
2. Keep The Images Simple
When it comes to colors, images, and lines in your attorney logo design-it's best to keep things simple.
No, this doesn't mean stick to the same overused fonts. Try researching to find a new font that can be specific to your law firm. Your logo is your firm's branding and it needs to be clean and easy to read. Keeping things simple will make sure your clients will remember your law firm for years to come.
3. Focus on the Meaning of Color
Color psychology plays a role in choosing the right colors for branding purposes. Certain colors will evoke happiness while others show danger to the human brain. You need to know the power of color when deciding how to design your firm's attorney logo.
Most people make decisions based on the visuals that they see. Your clients need to identify with your firm's logo on an emotional level. If you want to have a logo that matches the level of work that is produced at your firm, then develop a high-quality logo to represent it. If you have someone who needs a personal injury lawyer, he or she will look at different logos to feel out the right choice.
Colors are important features to any logo. Think about the yellow arches that McDonald's famously prides itself for. Take your logo to the top of the attorney logo design charts by including colors like blue, which can represent security and order, or yellow which can represent happiness.
4. Use Law Symbols
Besides lawyers themselves, most average people know a few symbols that tell them about the law. These symbols will strike interest in potential clients. Choosing the right images for your firm's logo is key to boosting clientele.
Images that come to mind when we think of the law are the scales of justice or a gavel. By taking these simple images and adding them to your logo design, you will guarantee a response from the public because the images help recognize your law firm.
5. The Power of Contemporary Fonts
Whether you focus on the images included on your logo or just stick to a bold font, make sure the text leaves a lasting impression. Fonts can be just as helpful as images can in logo design. Our free online logo maker includes dozens of cool fonts to choose from. Research what other law firms are using for their logo fonts to see what looks good.
Bringing It All Together
At Online Logo Maker, we specialize in all things logo related. Please feel free to contact us if you need assistance in creating your own law firm logo design today. Check out our helpful blog for even more information on quality design tips.
---
No Comments