Back to homepage
5 Characteristics of Memorable Auto Repair Logos
Posted on June 28, 2017 by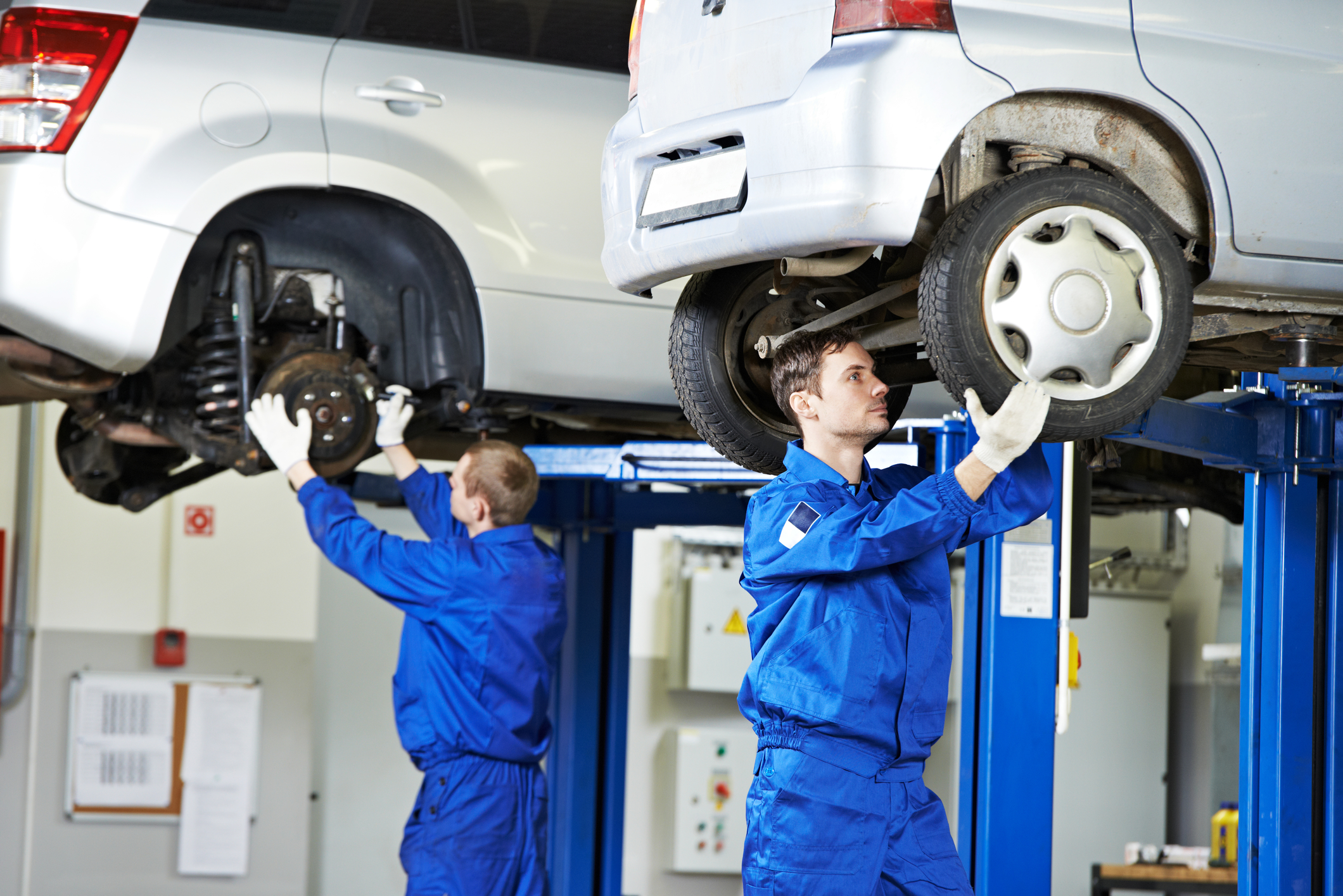 Everyone likes an attractive face, right?
Well, a logo is the face of a company. Because consumers take only around 10 seconds to form their first impression of a shop's logo, it better be a good one!
Since auto repair logos find their way on to nearly every piece of marketing material including key tags, repair forms, and service stickers, it's important that the visual representation of a company's brand leaves a lasting impression with customers.
Read on to learn the five characteristics that lead to designing great auto repair logos.
1. Recognizable
When an auto repair shop designs a logo they want to use a bit of foresight.
Does their logo stand out among the competition? Is it distinct enough that people remember their brand?
Try highlighting one area of expertise in a logo.
For example, maybe a shop specializes in repairing linear actuators. Can this element be worked into a logo to make it memorable?
A great place to get feedback is by asking current customers. Did they recall seeing a certain logo and choose services when the time came because of it?
The way they answer is a great indicator of whether a logo is identifiable or not.
2. Simple
It's easy for things to get complicated when it comes to designing an auto repair logo.
A lot of shop owners believe (incorrectly) that elaborate logos are a must to convey as much as possible about their business. Ultimately, this just proves to be distracting to customers.
Keep the design of auto repair logos clean and uncluttered. This is the best way to give customers a clear idea of your company.
3. Relevant
Ever see a cool logo but think "What does that have to do with their business?" Yep, that's what relevant designs strive to avoid.
Auto repair shop logos should target their specific prospects with the design.
Does the logo emphasize the qualities customers hope to find in a reputable repair shop? Quality? Timeliness? Reliable?
Find out what target markets look for in the repair shops they choose and design a logo around those elements.
4. Versatile
Remember those marketing materials we touched on? This is where versatility comes in.
When designing an auto repair logo, keep in mind how it will look on each business document. Will it look great plastered as an advertisement on the side of a vehicle? A billboard?
Make sure any text, as well as the symbol, are balanced in regards to size and readability.
It can be helpful to create logos in black and white first to get a feel for the design, before adding in color.
5. Timeless
There's no quicker way to waste time and resources than by designing a logo with trendy elements that will become outdated fast.
Color choice, for example, can make a big impact. Like bright tones? Opt for a muted version to increase the shelf life of a logo.
Picking a font for an auto repair logo can seem daunting but there is a place for a classic style that will stand the test of time.
Design components like these can provide the longevity owners look for in their logos.
Go Forth and Create Great Auto Repair Logos
Armed with the knowledge from this post, shop owners can take the reigns and create logos that leave customers with a positive impression of their business.
Looking for a way to design auto repair logos? Start here with our online logo maker tool – it's free!
---
No Comments