Back to homepage
5 Characteristics of a Memorable Business Logo
Posted on June 07, 2017 by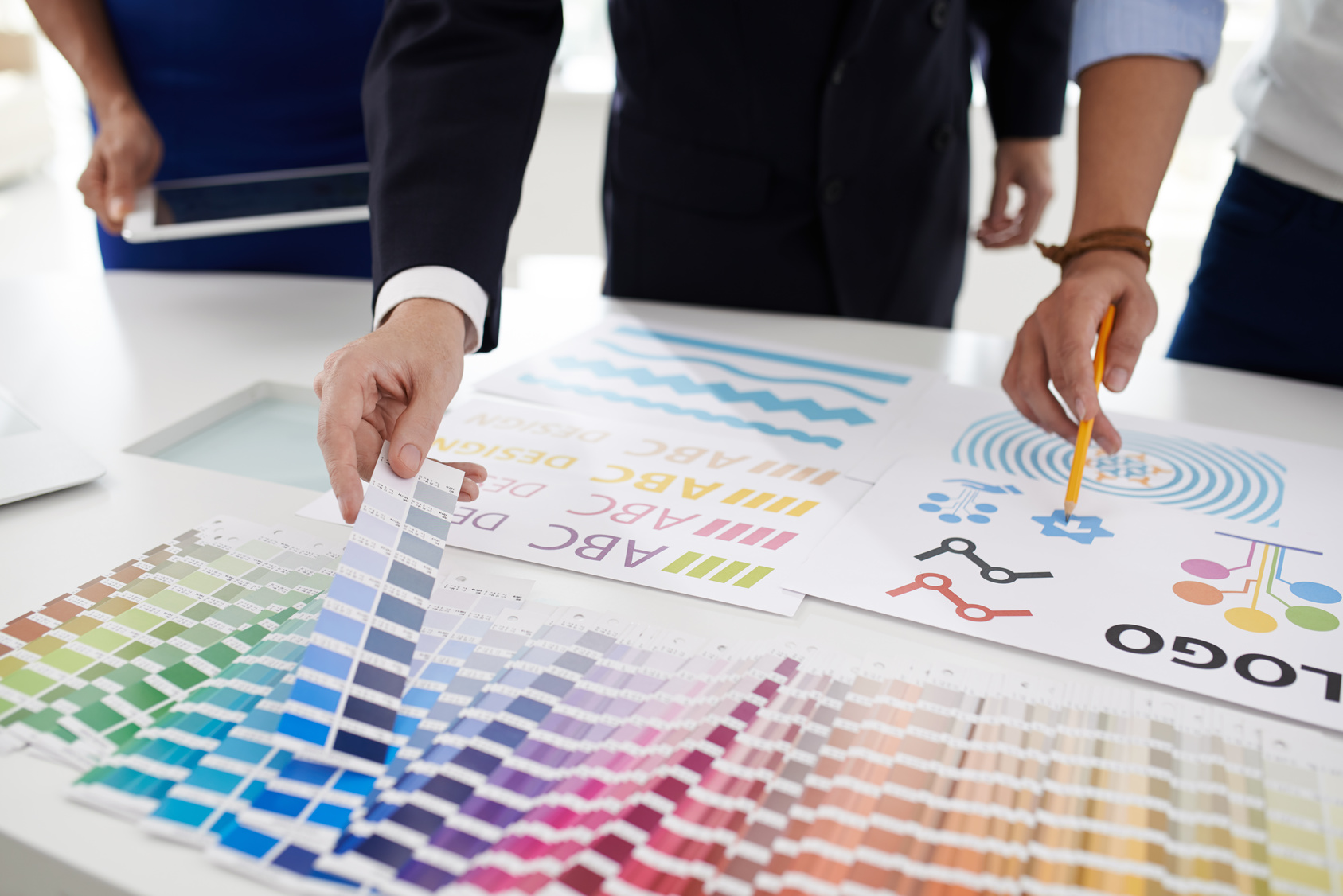 Think of the most memorable company logo designs.
We're willing to bet that most of you will name the same iconic brands. We know you want to create a business logo that stands the best of time — and stands out from the competition.
But if you want your logo to be as impactful as the biggest brands out there, you can't do what everyone else is doing.
You have to be willing to be a little bit of a black sheep.
You also have to be willing to listen to professional advice.
To get started, let's go over 5 of the most important things you need to do if you want to create a logo your customers — and your target market in general — will never forget.
1. Typography Is King
Your logo gives you a limited amount of space to explain as much about your brand as possible.
You need to take advantage of every avenue you have. That starts with the font you use. For example, if you're a natural foods company, it wouldn't really make sense for you to use a bold, capitalized, and aggressive font.
It also wouldn't make sense for a law firm to use a loopy pink script.
Make sure the font you use is consistent with the overall message of your brand.
2. Be Deliberate In Color Choice
Color can be a huge help in making your logo pop — it can also make your logo difficult to read and muddle your brand message.
While not every business has to go for minimalist black-and-white, you do need to make sure that your color choices are in line with your brand.
To that end, don't be afraid of including negative white space. It keeps your design from looking too jumbled, and it makes the bold colors you do include stand out even more.
3. Try Word Association
Sometimes, it can be tough to identify the cliches you should avoid. To figure out which ideas are actually unique and which ones have been done to death, try word association.
For example, if you're a salon, things like a hair dryer, shampoo bottles, and scissors take you about 2 seconds to come up with. Chances are, they've already been over-used.
4. Don't Fear Simplicity
Whether you're an established brand or just starting out, there's nothing wrong with keeping your design simple.
Remember that a simple design stands behind the integrity of a brand. Sometimes, you don't need all the bells and whistles — your reputation speaks for itself.
5. Keep It Actionable
When making your business logo, you want to create a design that shows action. For example, Twitter's logo shows a bird in flight.
If you're a clothing boutique, show a customer trying on clothes and looking in the mirror. Avoid images like clothes folded in stacks or hanging on racks.
You're Ready To Create A Memorable Business Logo
There are lots of things that go into making your business run smoothly. Integrated CRM, sales pitches, expense reports, marketing strategies….the list goes on.
But without an eye-catching, memorable, and unique business logo, you won't be able to get customers in the door.
Now that you know what it takes to create an iconic logo, it's time to get started on bringing your design to life. Use our free online logo maker tool to test out your ideas.
For more advice on logo marketing and creation, make an account with us today.
---
No Comments