Back to homepage
5 Elements to Include in an Office Equipment Logo
Posted on July 18, 2017 by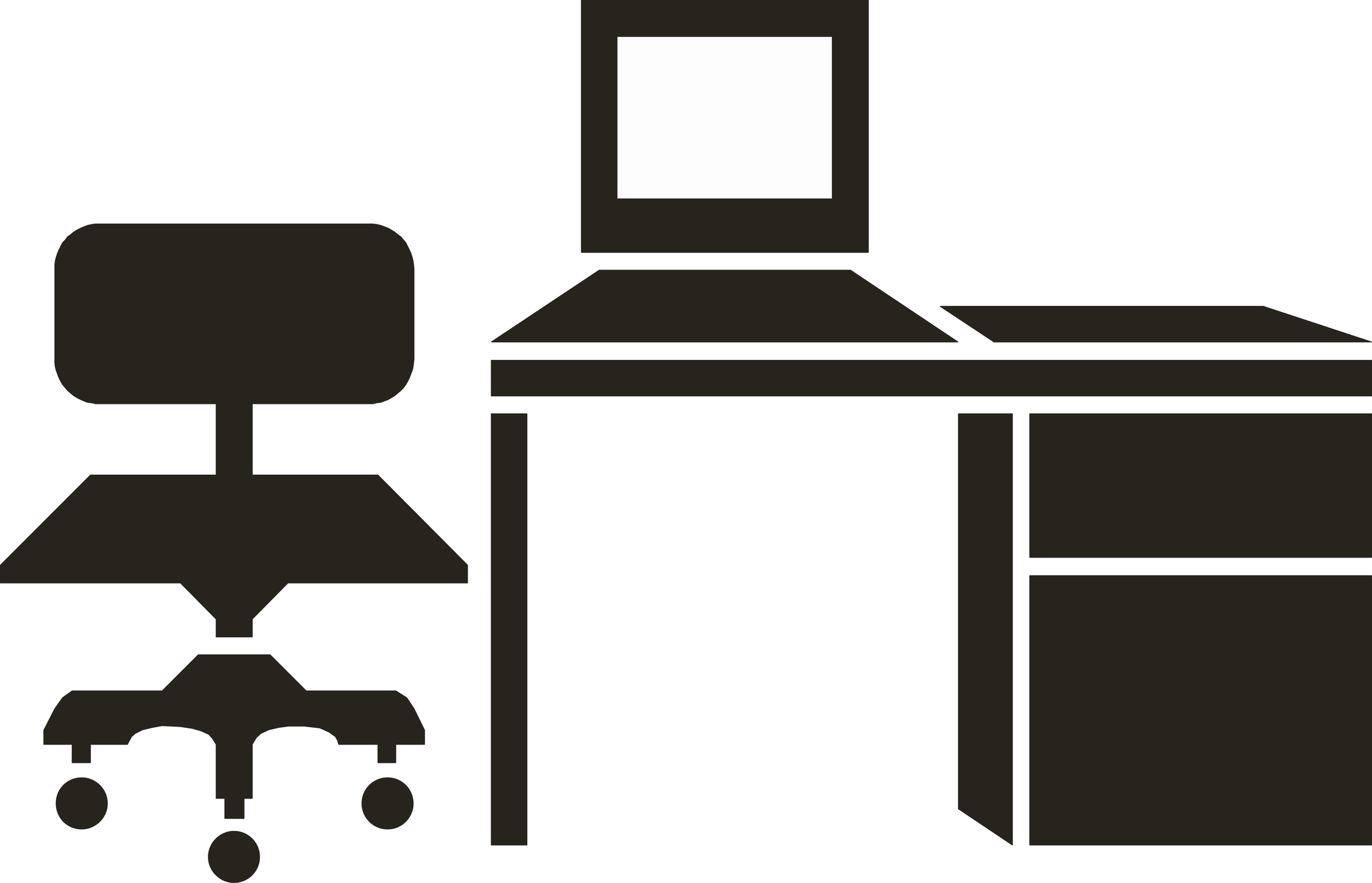 Are you struggling for inspiration for your office equipment logo design?
Your logo can have a huge impact on how your customers perceive your company, so it's important to get it right.
In this article, we'll give you 5 elements that your logo should have. By the end of it, you'll have everything you need to make a beautiful logo that makes a statement about your brand.
So, let's get into it!
5 Things Your Office Equipment Logo Needs
1. Symbols
Our eyes are immediately drawn to symbols.
When people look at your logo, they'll see the shapes first and the text later, so the symbols you use need to be bold and recognizable.
The best logos don't need text because they are so well-designed that they tell us the brand on their own.
If you're not sure about the effectiveness of your logo, remove everything but the symbols and see if it still conveys its message.
Experiment with both angular and circular symbols to see which shapes match your brand the best.
2. Versatility
Your logo needs to look good however it's used. That means not only on paper but on screen and on promotional products.
It also needs to look great in a variety of color schemes.
Does it have the same impact in black and white, or in a different size? Does it look good digitally as well as in print? If not, you may need to make some changes.
3. Text
A combination of both symbols and text can make a logo more powerful.
Your office equipment logo could include the name of your company or a tagline or slogan to give it more identity.
When choosing the font for your text, make it appropriate for the message you want your brand to send. If you want a soft, elegant image, use a serif font. For something bold and minimal, use sans serif.
Incorporate text into your office equipment logo during the design process rather than just adding it on lazily at the end. That way, they'll flow together and create something more effective.
4. Color
Colors evoke emotion.
Red is bold and aggressive, blue is calm, orange is bright and fun, and green represents balance and the environment.
Choose the colors for your design carefully to match the image you want to give off. If you don't, you could throw the entire design off.
5. Creativity
Creativity is last on this list but, certainly not least.
While it's important to incorporate certain elements into your office logo design, you shouldn't let them hold back your imagination.
A dose of creativity and inspiration is what makes a logo brilliant, so feel free to try lots of different things.
Some of the world's most famous logos had to be designed hundreds of times before they got it right, so keep at it. The possibilities are endless.
Design Your Own Logo
Now that you know what your office equipment logo needs, you can get on started on designing one.
Play around with our online logo maker tool and create something that represents your brand the way you want it to.
If you get it right, your logo will improve your brand's performance.
---
No Comments