Back to homepage
5 Expert Logo Tips for Your Video Editing Service
Posted on August 16, 2017 by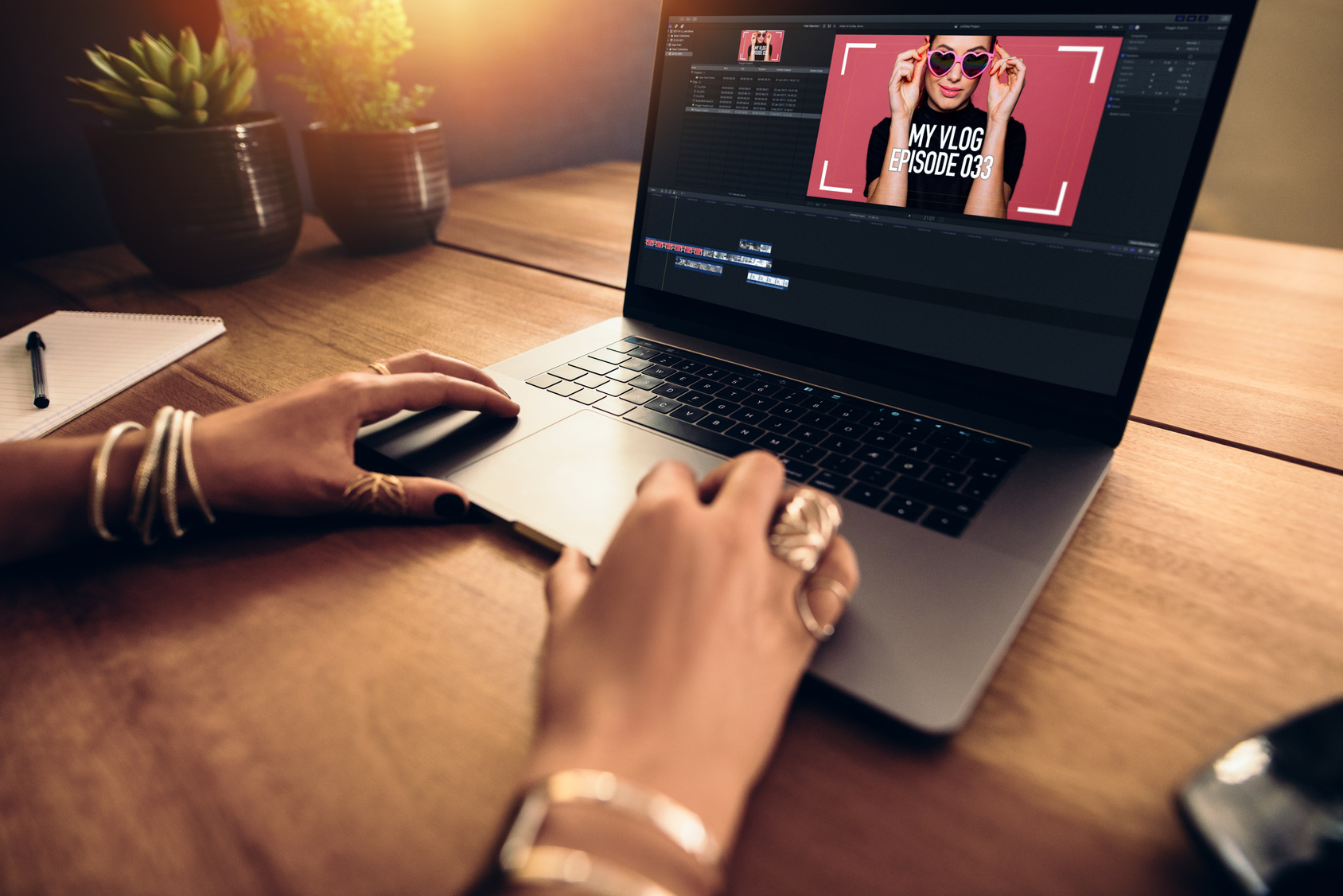 Whether you're aware of it or not, your logo says a lot about your video editing service.
The colors, typography, and layout you choose can, for better or worse, influence your potential customers. In fact, in a 2015 study, researchers found that even the shape of your logo can affect how consumers view your brand identity.
That's why, when it comes to expert logo design, the devil is in the details. Keep reading for our top 5 tips on creating the best logo for your video editing company.
5 Tips for Creating an Expert Logo for Your Video Editing Service
1. Choose the Right Shape
So what did those researchers find when it comes to logo shape? It turns out that logos with rounded, circular shapes seem "softer." As you may expect, logos with a more angular design come off looking "hard" to consumers.
These associations go deeper. Companies with rounded logos actually seem more caring and sensitive to consumers. Harder shapes conjure up ideas of durability and strength.
Keep these associations in mind as you design your logo. When it comes to video editing services, a rounded logo can create a feeling of movement. That may be an association you want to encourage for your customers.
2. Pick Purposeful Colors
Color psychology is a trending topic in the logo design world. That's because every hue you choose evokes quick, subconscious responses in your customers.
Blue, for example, tends to evoke feelings of trust and confidence in the minds of consumers. Red is highly stimulating, orange is attention-grabbing, and yellow seems energizing and warm.
Keep these ideas in mind while designing. The colors in your logo should match your brand's overall image.
3. Typography Matters
Your font choice says a lot about your company's products, message, and core values, depending on what you choose.
In general, serif fonts—those with small lines at the end of each stroke—come across as traditional and professional. Sans serifs—those font families without lines—seem more modern and innovative. Specialty fonts can seem creative, playful, or too busy.
Above all else, make sure the font you choose is readable, even at a small size. Your logo will show up on banners, business cards, and smart phones. Make sure you can read your company name across any iteration.
4. Look at the Whole Picture
While it can be easy to get caught up in the details of the design process, your customers will view your logo as one whole picture. That's why you need to periodically take a step back and consider how well each element works with your overall design.
Get your logo down to just the essentials. Get rid of any element you don't really need and make sure everything to include plenty of white space.
5. Don't Be Afraid to Innovate
While it's essential you keep these tips in mind as you design your logo, don't let yourself feel bogged down by them. Sometimes an unexpected element in a logo can spark extra interest in a brand.
Start Designing Your Logo Today
If you're ready to refurbish your logo—or create a new design from scratch—visit Online Logo Maker. We make it easy to design a beautiful, professional expert logo to advertise your video editing services.
---
No Comments