Back to homepage
5 Ideas to Create a Fluid Water Company Logo
Posted on August 14, 2017 by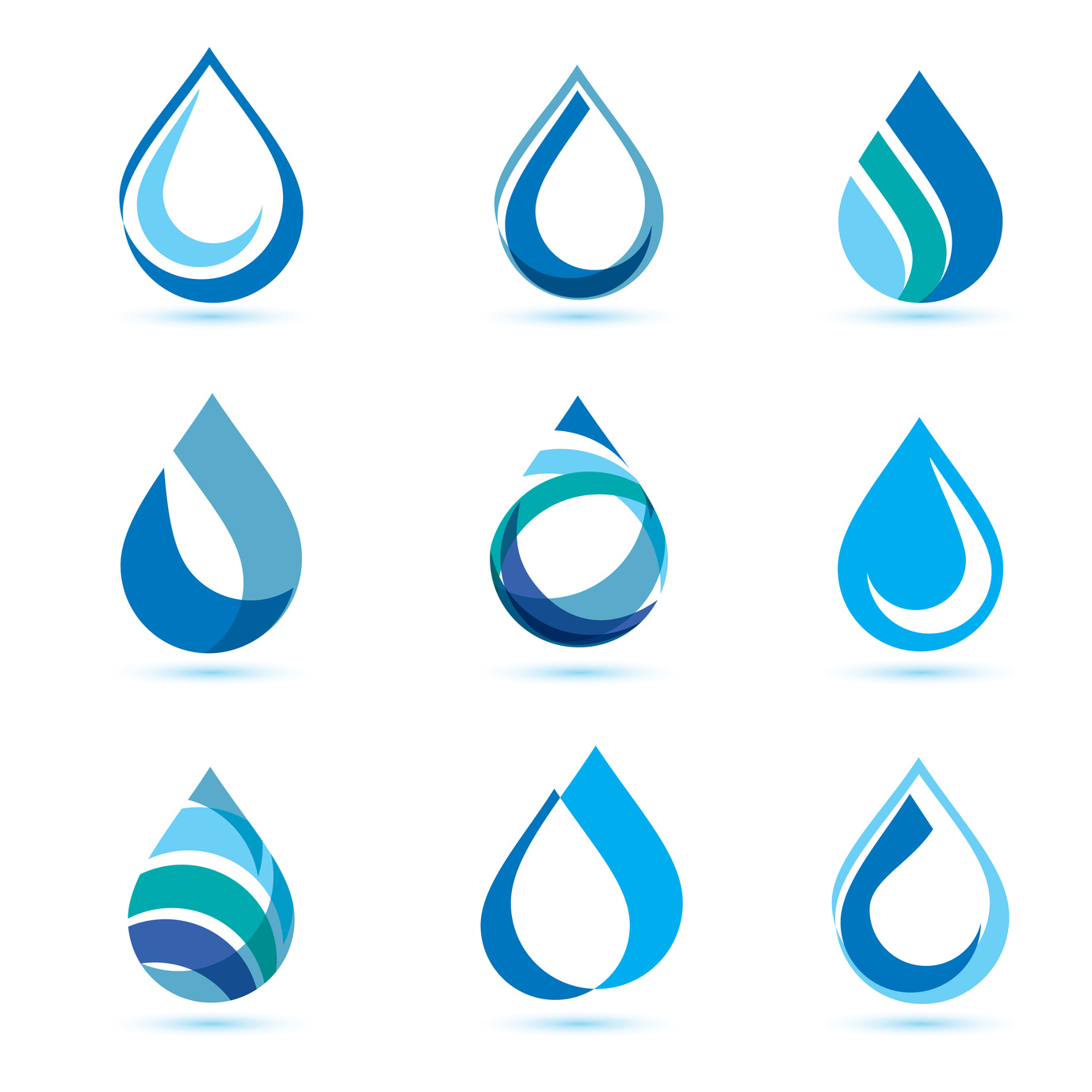 A company's success can hinge upon the design of their logo.
A large amount of information can be given in the smallest shapes and lines. Logos should help the clients get a sense of your brand. Navigating the vast waters of logo design can be challenging. However, we're here to help.
Check out these 5 ideas that make designing an effective water company logo a breeze.
1. Water Effects That Work
Ripple effects are a very subtle but striking way to portray the aspect of water in a design. Text or shapes can appear to reflect off of the service of water.
A 3D geometric shape, like a cube, submerged halfway underwater can turn its harsh points into rounded edges.
The drop of water is seen in many water company logo designs. We love the idea of turning various items and shapes into water droplets. Add a new twist on this instantly-recognizable interpretation of water.
2. Design With Simplicity in Mind
When using text, the best designs use a simple and clean font with straight lines. This can make it easier to add contrast with ripple and wave effects.
Script fonts can often get lost amongst the waves.
A line of text like "Filter Pure Pentek" can be elevated by using initialism or a single letter. This keeps logos from appearing clustered with multiple words.
Color is quite simple. Blue and white are incorporated in essentially every water logo design on the market. You can add variety with two or three variations of hues.
3. Dive Deeper
Tired of only using water images in your design? Why not use nautically-themed objects to stand out a bit?
Neptune's trident is a bold choice that can appear both elegant and strong. The captain's wheel adds a bit more complex visual symmetry to designs.
Water is formless and fits the shape of the vessel it is placed in.
Realistically, a water logo can use any vessel and appear to fill it with water. A soggy shoe with a puddle inside. A hat turned on its head may reveal an ocean of fish inside.
4. Bring the Water Company Logo to Life
Another option may be to use animals, but don't just go for fish.
Octopus were the world's first highly intelligent animals. They're a perfect fit for your logo design. If lakes and rivers are in the picture, try the platypus.
5. Go Do Some Surfing
Surfing the web is a great tool to generate loads of new ideas. Pinterest Boards are a great resource for amazing ideas that will inspire new designs.
Search for some high-quality images on Unsplash that are free to use as backgrounds for your logo. Plus, those real world images can spark new creativity when feeling stuck.
It's Smooth Sailing from Here
With these new ideas to create cool water company logo designs, it seems success is just around the river bend.
Get started now and test out your design ideas with our free logo maker tool. Create unique designs that align with your company's vision and let your clients know you mean business.
If there is anything more we can do to assist you in your design process, don't hesitate to reach out to us through our contact page.
---
No Comments