Back to homepage
5 Reasons Why Your Roofing Company Logo Failed
Posted on July 11, 2017 by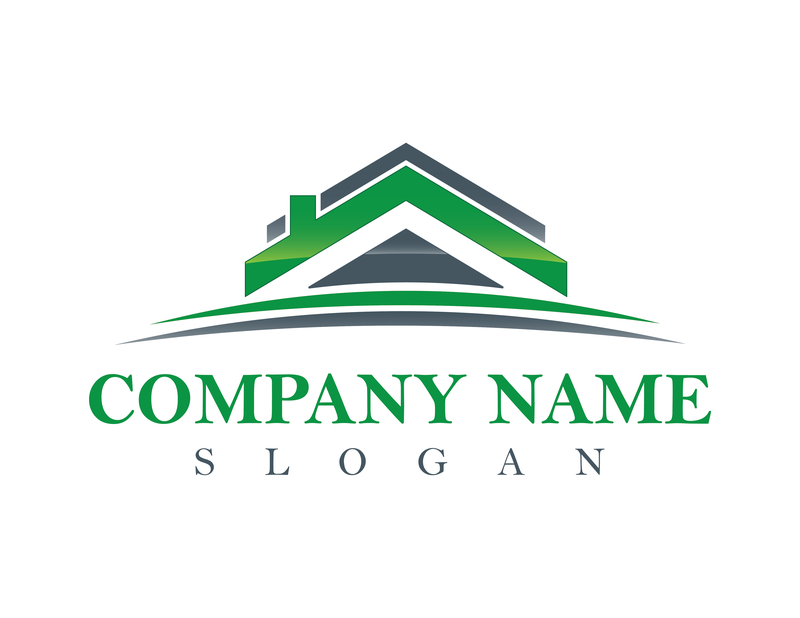 Your logo is one of the quickest ways to introduce your roofing company to the world. If it doesn't get the message across about who you are and what you do, it's not going to work for your business.
Keep on reading to learn the top 5 reasons your logo failed to reach your customers.
Why Your Roofing Company Logo Isn't Working
1. You chose the wrong font
Choosing a font can seem like the most boring part of your roofing company logo design. However, typography is actually one of the most important steps in logo creation. The font you choose sends a message about your roofing company.
If you choose a font that's too casual, like Comic Sans, it can make you look unprofessional or sloppy.
On the other hand, an ornate calligraphy-style font might convey the elegant look you're going for. However, the details and flourishes can be hard to read.
Remember, a business card is only 3.5 x 2 inches. Your font needs to be readable even at a small size.
2. There is not enough going on
A generic logo doesn't say much about the company it represents. Using a drab color or a lackluster font won't get anyone's attention or bring in new business.
Try punching up your roofing company logo with a bright accent color. If your main image looks like cliche clipart, switch it out with something more stylized. You need at least one element that stands out.
3. There is too much going on
If your logo is a rainbow of harsh colors coupled with a crazy font and distracting image, your message will probably get lost.
Too many clashing elements will actually compete with each other for attention. The end result is that nothing gets through to the viewer.
To pare things down, go back to your core business goals. If you had to choose one defining thing about your company, what would it be? Throw out anything that doesn't fit with that message.
4. It's not in the right file format
When it comes to your logo, your files need to be in vector format. A vector file is infinitely scalable. That means no matter how much you blow them up or shrink them down, they won't look pixelated or blurry.
Some common types of vector file formats are .eps, .ai, and .svg.
Raster file formats—including .jpeg and .png—are not scalable. That means if your original file is small and you need to feature your logo on a poster or banner, you will see major pixelation with a raster file.
5. It doesn't really reflect your brand
If there's a disconnect between the look of your logo and the way you run your business, customers will pick up on it.
They might not know why they don't like it, but something about your company will just seem "off."
For instance, imagine a logo that uses clean lines, a serif font, and a blue color scheme to convey a sense of professionalism and credibility. If they pair that logo with an ad about how cheap and fast their services are, customers will sense that something isn't right.
Make sure your logo says the right thing about your roofing company.
Create a New Roofing Company Logo Today
Get started on your redesign using Online Logomaker.
Use our free tool to create several design options that fit perfectly with the message of your brand. Remember to always check back with our blog for the latest updates in logo design.
---
No Comments