Back to homepage
5 Reasons You Need Solar Panels
Posted on July 21, 2021 by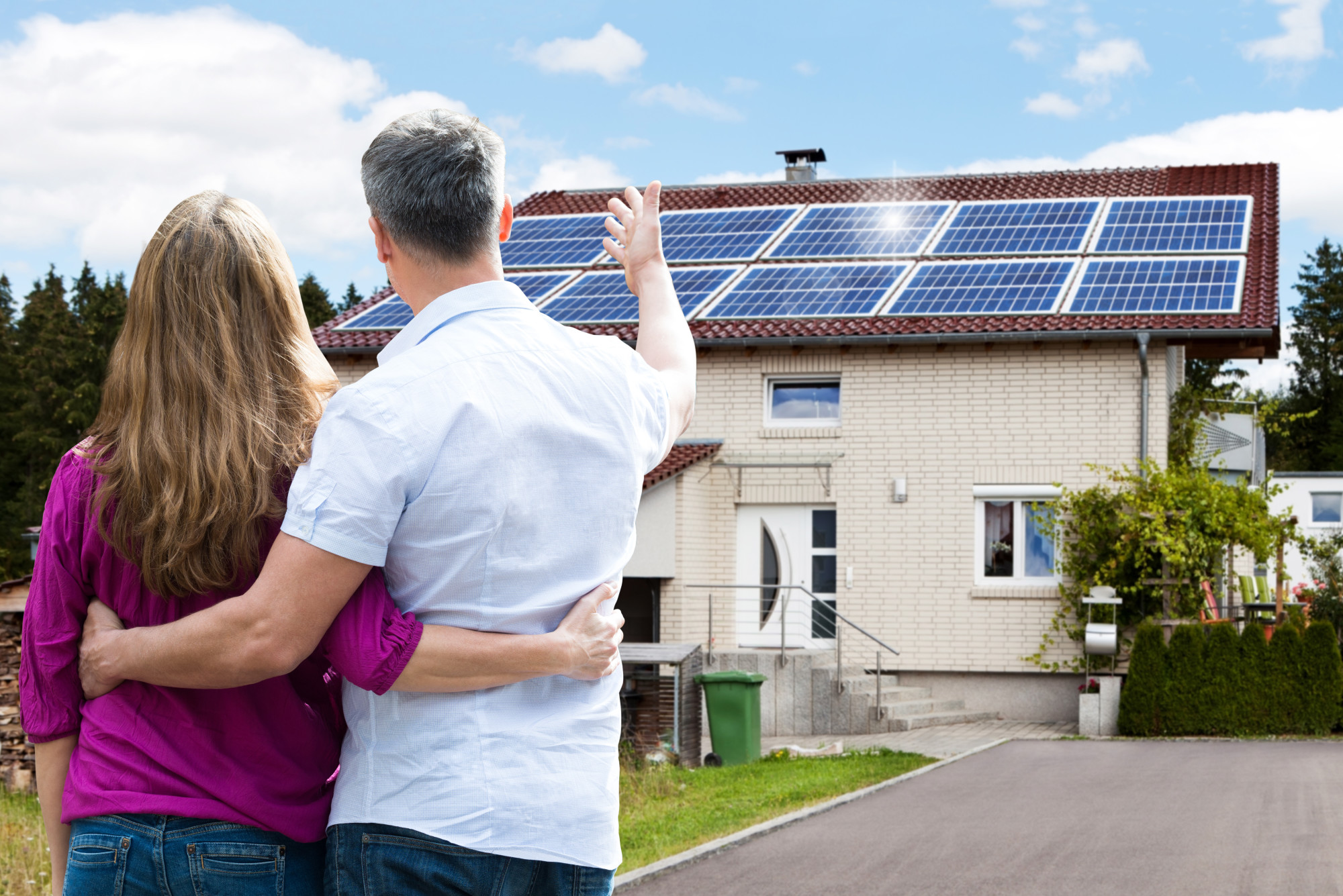 Since 2014, the average cost of solar panels has dropped almost 70%. Today, around 3% of United States electricity comes from solar power. 
If you're thinking about enlisting your home in solar energy, you're making a great choice!
Keep reading to learn 5 reasons why giving your home solar power is an excellent idea.
1. Increase Your Property Value
If you hire a solar power company to install solar panels on your home's roof, you'll increase the property value of your home at the same time.
If you ever sell your current home in the future, you'll be able to sell it for more when it's equipped with solar panels. Think about how enticing it would be for potential buyers to invest in a home with little to no electricity bills for years to come.
You'll make a big return on your home investment, and your buyers will be buying into something that saves money and is better for the environment.
2. Reduce Your Carbon Footprint
A lot of the energy we use to power our homes comes from fossil fuels. When fossil fuels burn, they release detrimental emissions into our environments.
Using that energy increases one's carbon footprint, which in turn causes damage to the planet.
Solar energy comes from the sun, though. No fuel is required to produce it. By investing in solar power, you'll play your part in creating a better future for the planet.
Going green is good for your family, the environment and great for business too!
3. Lower Your Electricity Bills
Electricity costs can eat away at one's pockets and raise monthly expenses. When a solar company installs a solar panel system on your home, though, you'll generate free power for 25 or more years to come.
Even if you don't produce all the energy needed to power your home, you'll still save money and reduce your utility bills by using solar power.
You'll be less impacted by price fluctuations in energy. Plus, in some cases, you can actually sell your excess power back to the power grid.
4. You're Self-Sufficient
Whether it's a hurricane or a snowstorm that could take out your power, when the power goes off, you inevitably suffer. Adverse weather, natural disasters, and other issues can cause anyone on the grid to lose power.
However, when your home is solar-powered, you'll have electricity whether everyone else does or not. Being self-sufficient delivers peace of mind knowing that you and your family are taken care of, even if the power goes out.
5. You'll See a Return on Your Investment
As we mentioned earlier, the price of solar panels has decreased significantly in the last 7 years. The average American who invests in solar power sees a return on their investment (ROI) of at least 20%.
In addition to saving money through solar installation, there are lots of incentives and tax breaks one can take advantage of.
Solar Panels Are the Future, and The Future Is Now
Are you thinking about installing solar panels in your home?
With the right solar power company, you'll better protect your home, save money, increase the value of your home, and help the environment, all just by installing a solar panel system on your home.
If you enjoyed this article, check back daily for more guides and tips for homeowners and how to make your property the best it can be!
---
No Comments