Back to homepage
5 Tips For Creating An Appliance Logo
Posted on July 18, 2017 by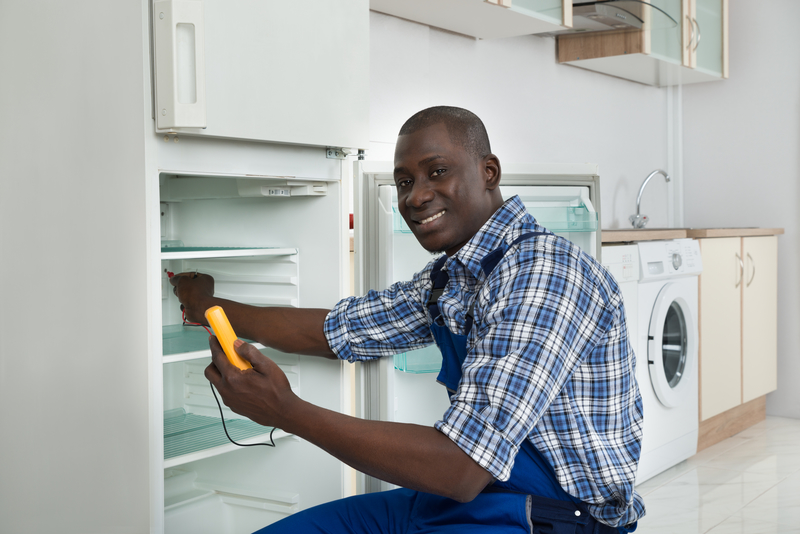 What's the most important factor in good logo design?
There's no easy answer, is there?
It's amazing how something as simple as a logo can hold so much power. While easily taken for granted, a well-designed logo makes a statement that conveys a strong sense of the brand. It also offers the comfort of familiarity in a crowded marketplace.
What, then, needs to be considered when designing a logo?
There are five considerations that will help in the development of the logo. These will provide you with a strong, bold statement while looking good on your appliances.
Keep It Simple
A blank canvas begs to be filled.
While a logo can contain a multitude of information it's more important to create something easily recognizable and self-explanatory. Simple designs tend to be timeless, requiring fewer revisions and updates as time passes.
Think of the simplicity of Nike's Swoosh or McDonald's Golden Arches. Both logos are quite basic in design but are immediately identified.
Include the Name
Too much text can easily become cluttered. Forgoing text altogether will ensure a much simpler design but creates a whole new problem.
Unless yours is an already established business with a strong brand awareness, not including the company name in the logo will require much more advertising to create awareness.
The inclusion of your name in your logo, whether stylized or in a simple Helvetica, does much of the marketing work for you.
Know the Brand
The better you understand your brand, the easier it is to find the appropriate imagery.
Apple's use of the forbidden fruit with a bite taken out denotes knowledge.
NBC's use of the colored peacock tail feathers represent the different branches of the broadcasting corporation.
If you can find a strong thematic image for your brand you have the opportunity to create something timeless. The better you know your brand, the greater the grasp you'll have on its themes.
Choose Your Colors
With a rainbow of colors to choose from, it's important to make sure your color scheme represents your brand and the product you're selling.
If you're in the business of selling a 12v refrigerator than you'd want to avoid the use of red and yellow which suggest heat and danger and excitement.
Conversely, a microwave in cool grays or blues gives the impression of being impassive or cold.
The easiest solution is to stick with white or black, depending on the surface they appear on. However, having a logo flexible enough to be color-matched to the appliance they're selling can create a strong connection. Just be sure to be aware of the logo's application.
Be Unique
Often the hardest rule to apply, having a logo unique to your brand is of great importance.
Often one of the few visual tools for the customer to differentiate between products, you'll want to ensure that your logo is easily identifiable. Having something particular and specific that represents that strengths and quality of your brand will ensure that you stand out from the competition.
Final Thoughts
Logo design can be an intimidating prospect. It can often feel that all the best ideas have already been used.
By using the above guidelines, you have the tools to craft something that truly represents all the best aspects of your brand.
Don't fight for attention. Demand it.
---
No Comments