Back to homepage
5 Tips for Creating a Memorable Shoe Company Logo
Posted on November 16, 2017 by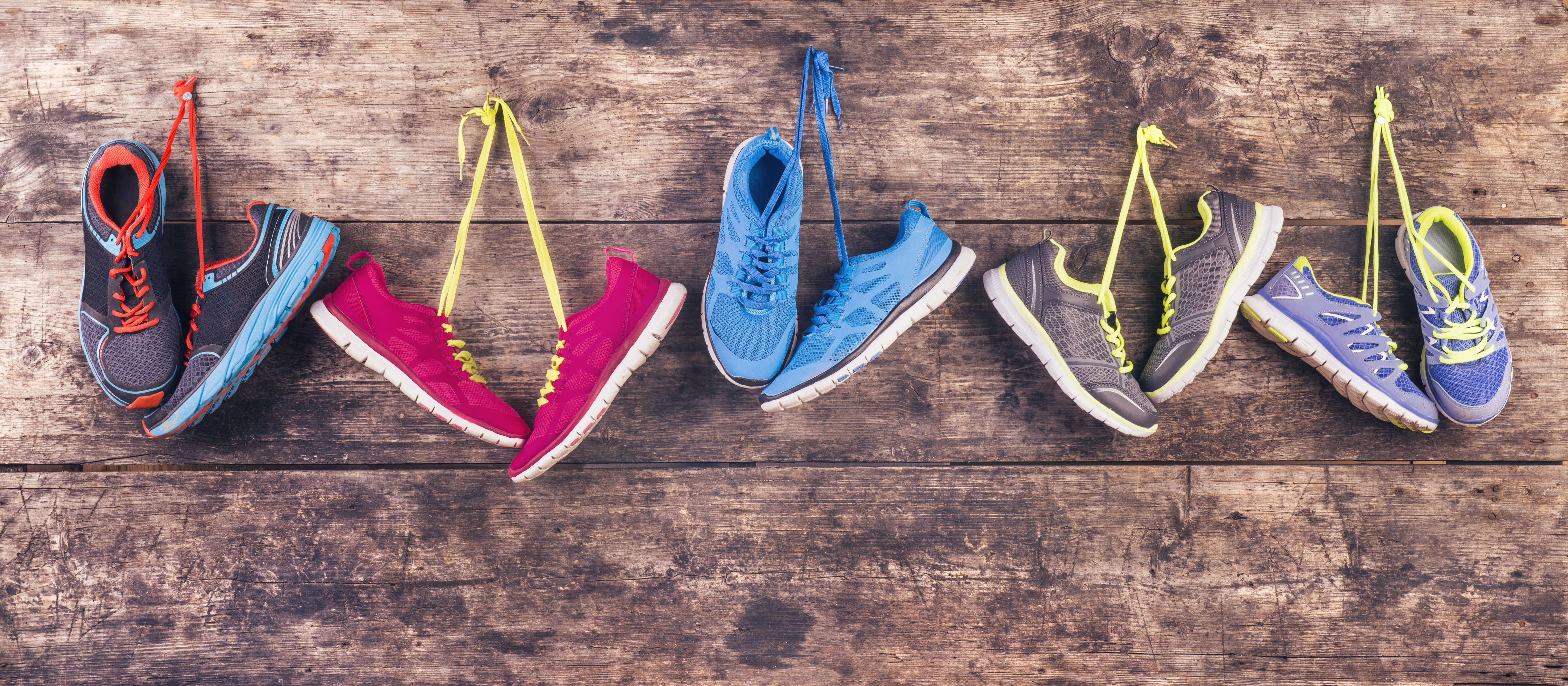 Your brand is only as good as your customer's memory. What will customers find memorable about your shoe company logo?
Your logo will be a lasting symbol for your products, their quality, and your appeal as a company. That's why the care with which you develop your shoe company logo idea and design is such a critical part of your business success.
What Makes A Shoe Company Logo Important?
The value of memorability
A recent Siegel+Gale study of 3,000 consumers found that the most memorable logos are 13% more likely to get consumers' attention, and 6% more likely to suggest a company is more unique than others in its categories.
As a small shoe company selling to a niche market–Click!–what does your unique brand have to say to would-be customers?
Designing A Memorable Shoe Company Logo
These four design suggestions will help you choose or design a logo that will get your brand out the front door and into the minds of your customers.
Simplicity
According to an AdWeek study, simplicity is the logo element most commonly associated with memorability. But defining simplicity isn't simple.
Common shoe brands such as DC Shoes and Adidas have been very successful with simplicity in color. Other brands, such as Foot Locker and–well, Simple Shoes–use recognizable, meaningful images and plain text to stay relevant to customers.
We're here to determine what 'simplicity' and 'memorability' can mean for your brand.
Design
Certain attributes of any shoe company logo will send specific messages to consumers. For example, a geometric design emits power, while an organic design is visually warm and welcoming.
Want an approachable shoe company logo? Logos that 'hold' a visually dynamic shape–the Lacoste logo, for example–are the only treatments in the Siegel+Gale study highly considered as "original" and "approachable."
Your design options are expansive. Contact us for help or see our tutorial for making custom logos to
Originality
Originality is an artistic fundamental. Any shoe company logo should have that artistic value, in and of itself.
The pitfall to avoid is replicating an existing logo without realizing it. (It happens more often than you think.) Vet your design ideas thoroughly to prevent any long-term embarrassment.
Despite the Siegel+Gale study, you can achieve originality with any design elements that are right for your brand.
Meaning
Famous logo designer Saul Bass once said about designing logos, "symbolize and summarize," essentially summarizing the functional purpose logo art for brands. How will your logo symbolize and summarize your business?
If you develop an understanding of your target market and what's appealing to them, you can decide how your logo will be a bridge between the value of your products and their appeal.
Even to unfamiliar eyes, your logo should mean something to those customers–whether it's an abstract concept, like rebellion or wisdom; or vivid picture, like the shape of your bestselling product.
Make A Logo Right Now
Are you ready to do some experimenting? Now that the creative juices are flowing, try our online logo maker, directly in your browser. You can also contact us for more tips and suggestions. Enjoy!
---
No Comments