Back to homepage
5 Tips for Designing an Unforgettable Shipping Company Logo
Posted on November 13, 2017 by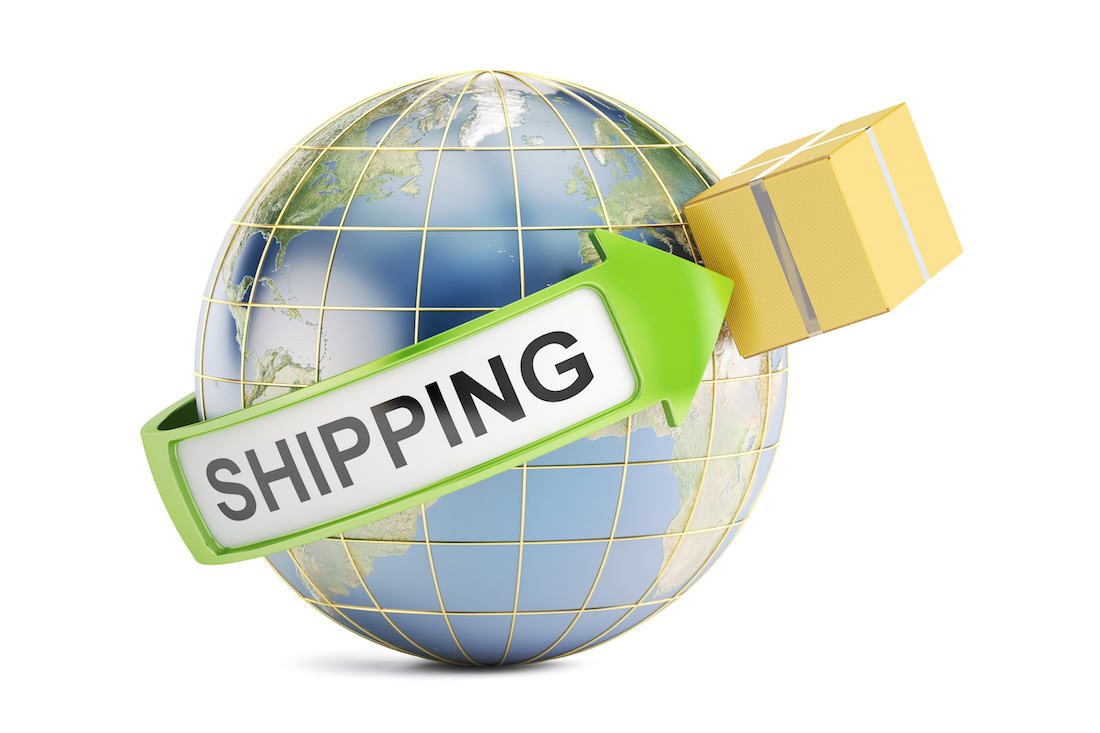 Designing a logo–or anything really–from scratch is no walk in the park.
Whether you've designed 100 logos or are starting from square one, getting started is the hardest part.
A logo is an integral part of a brand, often acting as the foremost representative of your products or services. So, getting your logo right is critical.
According to MIT, strong logos can create powerful positive associations between consumers and the brand behind the logo
If you look at iconic brands like Nike or Apple, their logos are closely linked to the brand and the perceptions of consumers.
Trying to craft the perfect logo?
Let's take a closer look at 5 tips for creating an unforgettable shipping company logo.
1. Don't Overcomplicate Your Shipping Company Logo
One of the enduring principles of design is that it should be unobtrusive. Basically, your design shouldn't get in the way.
Think back to the classic brands mentioned above: Nike and Apple. Both of these brands have incredibly simple logos. If you think about it, they're almost childlike in their simplicity.
Yet, they're some of the most well-known logos in history.
When working on your shipping company logo, keep it simple.
2. Keep Colors in Mind
Colors are another part of logo design that's easy to complicate.
Your best bet with colors is to stick to one, two at most.
If you already have a color or set of colors that are strongly associated with your brand, this part is a little easier. But you're not out of the woods yet.
When picking a color or colors, remember that your logo should look good and be recognizable in black and white or in another color entirely.
3. Make it Clear–And Timeless
When designing a logo, it's important to keep the future in mind.
Design trends come and go–often at a break-neck pace. Sometimes, designs come back in style, but not often.
As you work on your design, your goal should be to come with a logo that will stand the test of time. Steer clear of the latest fads and work on something that lasts.
4. Don't Forget About Fonts
If your shipping company logo will contain text, you'll need to consider what fonts you'll use.
With fonts, it's best to err on the side of simple. There are a lot of fun, interesting fonts out there–but most of them don't belong in a logo.
Keep your fonts simple and readable.
5. It's Your Logo–Own It
At the end of the day, it's your logo. While it's important to keep your design simple and timeless, don't be afraid to add a few personal touches and make it yours.
Whether you're selling apples or shipping bulk bags, a good logo is vital. Add some of your brand's personality to really make it your own.
Conclusion
Whether you're starting from scratch or just want to refresh an old design, getting your logo right is an important part of your marketing efforts.
Get started quickly with a free online logo maker. It's easy to get started, even if you've never designed a logo before.
---
No Comments