Back to homepage
5 Traits of a Versatile Dog Grooming Logo
Posted on July 05, 2017 by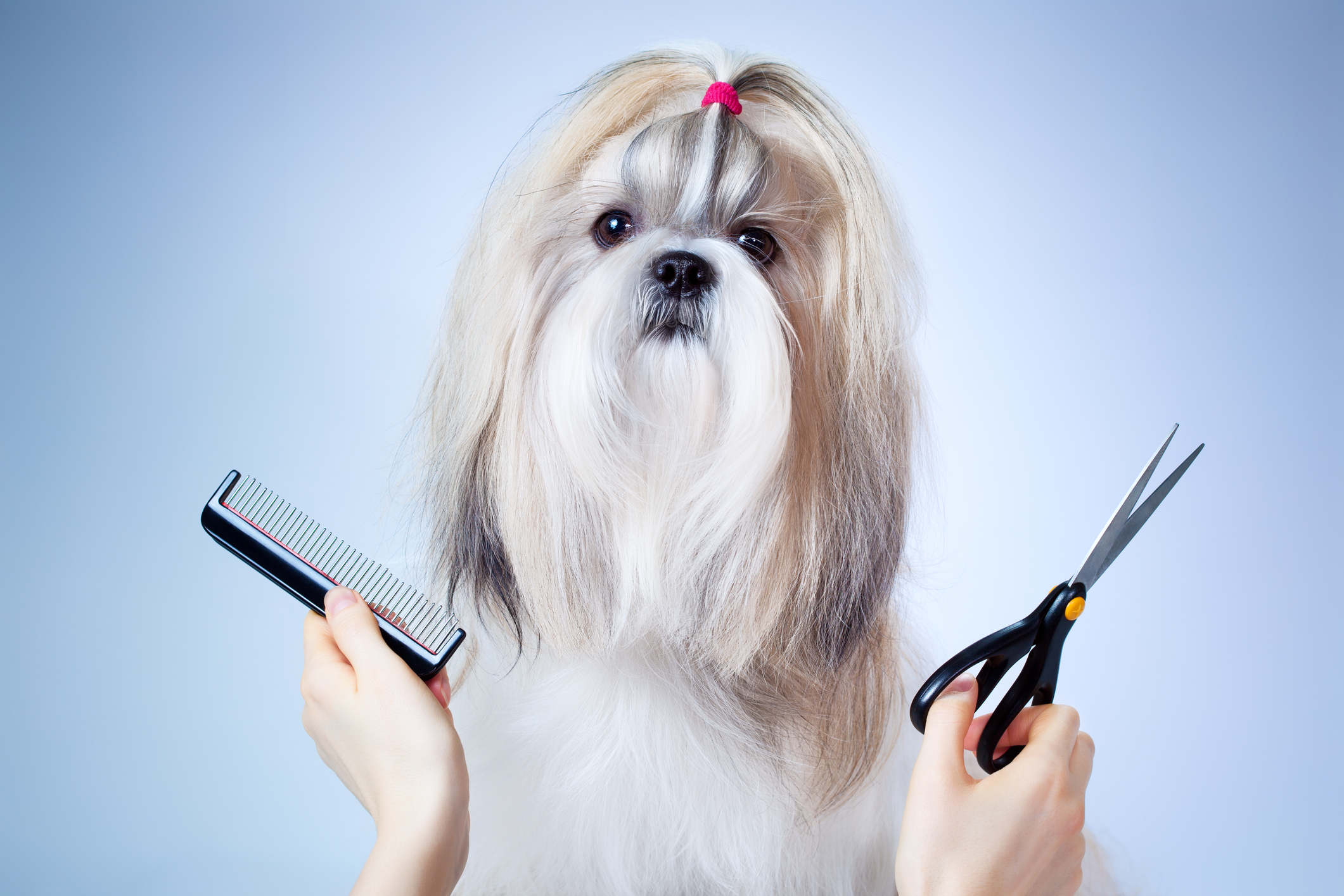 There are so many different designs out there, so how are you to design a logo that helps your business stand out? Versatility.
Versatility is important when it comes to designing a dog grooming logo. The logo is going to be the symbol of your business and must be designed in a way that allows it to fit conveniently anywhere you are looking for customers.
Want to know more about making your logo versatile? Keep reading for our list of 5 characteristics needed to create an effective, versatile dog grooming logo!
Making the Perfect Dog Grooming Logo
1. Colors
A great way to ensure your logo's design is versatile is to begin designing in black and white. By starting in black and white, you are ensuring that your focus will remain on the shape and the overall concept of your logo.
Plus, by beginning in black and white, you are also making sure that the logo is effective, regardless of coloring.
When you get around to adding colors, make sure you don't use any more than three. This will help you get the maximum impact from each color while also keeping your logo simple and easy to recognize.
Another thing to keep in mind is that colors are more expensive to print. The more colors you add to your logo, the more expenses your business will need to account for in the long run.
2. Space
Every logo design is going to have white or negative space and it should always be consistent.
Think about it. If your logo has a silhouette of a puppy in a crate, you will need to make sure both the crate and the puppy are distinguishable from one another, but not too far apart that the viewer cannot tell what's going on.
The spacing should not be too close, leading to elements overlapping each other when it is printed, but spacing should also not be too big that viewers cannot associate between elements.
In both cases, the logo fails to effectively communicate with viewers, and an ineffective logo will only hurt your business.
3. Size… Does it Matter?
Make sure your logo is effective at every size. More often than not, you will see your logo being rescaled to fit on a multitude of products.
That means you, as the designer, need to take into account how the logo will look at various sizes. Try scaling the logo design at different sizes and consider the effectiveness.
Will your logo be effective if it's blown up to fit a billboard? What about if it's shrunken down to fit onto a business card?
If your logo design can't pull it's weight at a particular size, then it's not an effective or versatile enough.
4. Uniquely Recognizable
The idea of having a logo is to make your brand recognizable to customers and potential customers at a glance. That means that your logo will need to be just as special as your company.
Make sure your logo doesn't resemble another company's, especially if they are well-known. This will only diminish your brand's name and reputation while setting you up for legal trouble.
To help avoid any resemblances, it's a good idea to check out some of the competition's logos, so you know exactly what to avoid.
5. Details
How much detail should go into your logo? This depends on what your business's message is and how you are trying to convey it.
Pay attention to the lines, colors, fonts, and everything else. It's important that these aspects of your logo work together to convey your business's message.
Are you looking to portray a message about midwest homes for pets? Then be sure you show it in your logo's design!
At the same time, too many details can be difficult to print. It is therefore advisable to keep only the details needed to effectively convey your business's message.
Get to it!
Creating a unique dog grooming logo can prove to be difficult, but a great and versatile logo can be the difference between a successful business and a failing one.
So, what are you waiting for? Get started on your logo now!
---
No Comments