Back to homepage
7 Benefits of Making Logo Branded Pins to Promote Your Brand
Posted on September 08, 2019 by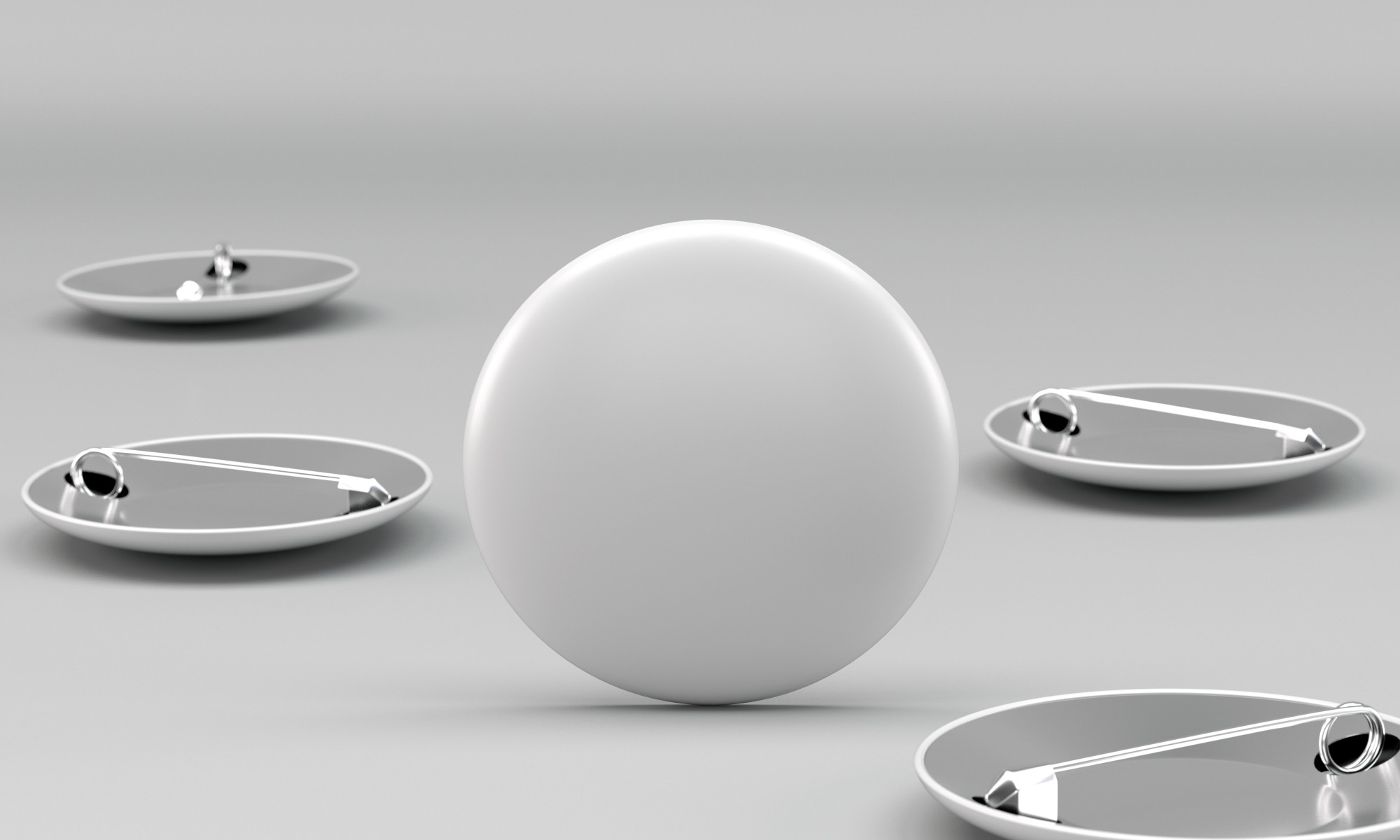 Want to know one of the most effective ways to promote your brand and increase your sales over time?
Create branded merchandise on behalf of your company—and then give it away for free. One study after another has shown that companies can't go wrong by getting free stuff into the hands of their customers.
The "free stuff" can be just about anything. From promotional pens and pencils to T-shirts and hats with your company's name and logo on them, there is so much branded merch you can use.
But logo branded pins might be your best option. Even though they're small, they'll pack a big punch when you utilize them for marketing purposes.
Here are seven benefits that will come along with creating custom pins and using them to promote your business.
1. They're Different
The key to using branded merch to your company's advantage is coming up with promo products that other companies aren't already using.
All of the products we just mentioned above—including pens, pencils, T-shirts, and hats—have become go-to promo items for most companies out there. It's actually rare to see a company that doesn't use them in some form or fashion to promote themselves.
You can use those kinds of products if you want, but you should also have a few promo products in your arsenal that make your company stand out. Logo branded pins will serve that purpose.
There aren't too many businesses using pins at this time. That alone will differentiate your company from the crowd.
2. They're Affordable
While you want to have promo products on hand to pass out to your customers, you don't want to spend an arm and a leg on them. Whenever possible, you should invest in products that cost next to nothing and offer a great return on investment.
Branded pins fit into that category. Because they're on the smaller side, they don't cost much at all. You won't have to worry about blowing your marketing budget on pins when you buy them.
3. They Appeal to Those of All Ages
There are some promotional products that only appeal to those of a certain age. For example, promotional planners tend to appeal to the middle-aged crowd, while promotional Frisbees tend to appeal to the younger set.
But something like branded pins will appeal to everyone all at once. Young kids, teenagers, young adults, adults, and even elderly people will appreciate getting their hands on pins.
4. They're Collectible
If you only want to make a single branded pin featuring your company's logo, you're free to do it. But one way to keep people coming back to your business might be to create several branded pins for your company.
By doing this, you'll put people in a position where they'll want to come back to your business over and over again to continue to collect different pins from you. You have the option of creating any number of pins that you want and encouraging your customers to collect them.
People will have a lot of fun collecting your pins in the coming weeks and months.
5. They Won't Take Up a Ton of Space
There are some promotional products that will take up too much space when you welcome them into your shop or office. Even something as straightforward as T-shirts will take up more space than you might think, especially if you order hundreds of them.
You can literally order thousands of branded pins, though, and not make a dent in your available space. Pins don't take up a lot of room, which means that you can order as many as you want and not have to worry about them eating into your space at any point. 
6. They're Good for Any Business
It doesn't matter what kind of business you own. You can create a pin to represent it.
Do you run a deli? You can create a pin that looks like a hoagie or a bag of chips.
Do you operate a computer repair shop? You can design a pin that looks like a computer monitor, a computer tower, or a laptop.
Do you head up a dance studio? You can put together dance pins that feature ballet slippers or something else that represents your brand.
Branded pins can benefit whatever type of business you have. They'll get the same great reaction from your customers, no matter who they might be.
7. They Put Your Logo in the Right Light
The logo that you create for your business is one of the most important promotional tools that you have. If you're able to market your logo right, you can build up your brand recognition and make people aware of the fact that your business exists.
You can slap your logo onto any piece of branded merch you want and get some of the recognition you're searching for. But you could make the argument that branded pins will put your logo in the best possible light.
People will be able to touch and feel your logo when they're holding it in pin form. This will create a stronger connection between them and your brand and give them a good feeling overall.
People will also be able to put your pin onto almost any article of clothing or accessory that they own. They can turn an ordinary T-shirt, a plain hat, or even a book bag into a promotional product for you when they stick your pin on it.
Order Branded Pins to Promote Your Business Today
Do you have logo branded pins to pass out to your customers yet? If not, you could be making a big mistake.
Consider placing an order for professional lapel pins today and start showing your logo off to the world in a whole new way. You'll wonder why you didn't order them sooner once you see how your customers react to them.
Find other ways to use your logo to create great branded merch by browsing around right here on our blog for more ideas.
---
No Comments