Back to homepage
7 Common Errors to Ditch When Designing Furniture Logos
Posted on June 22, 2017 by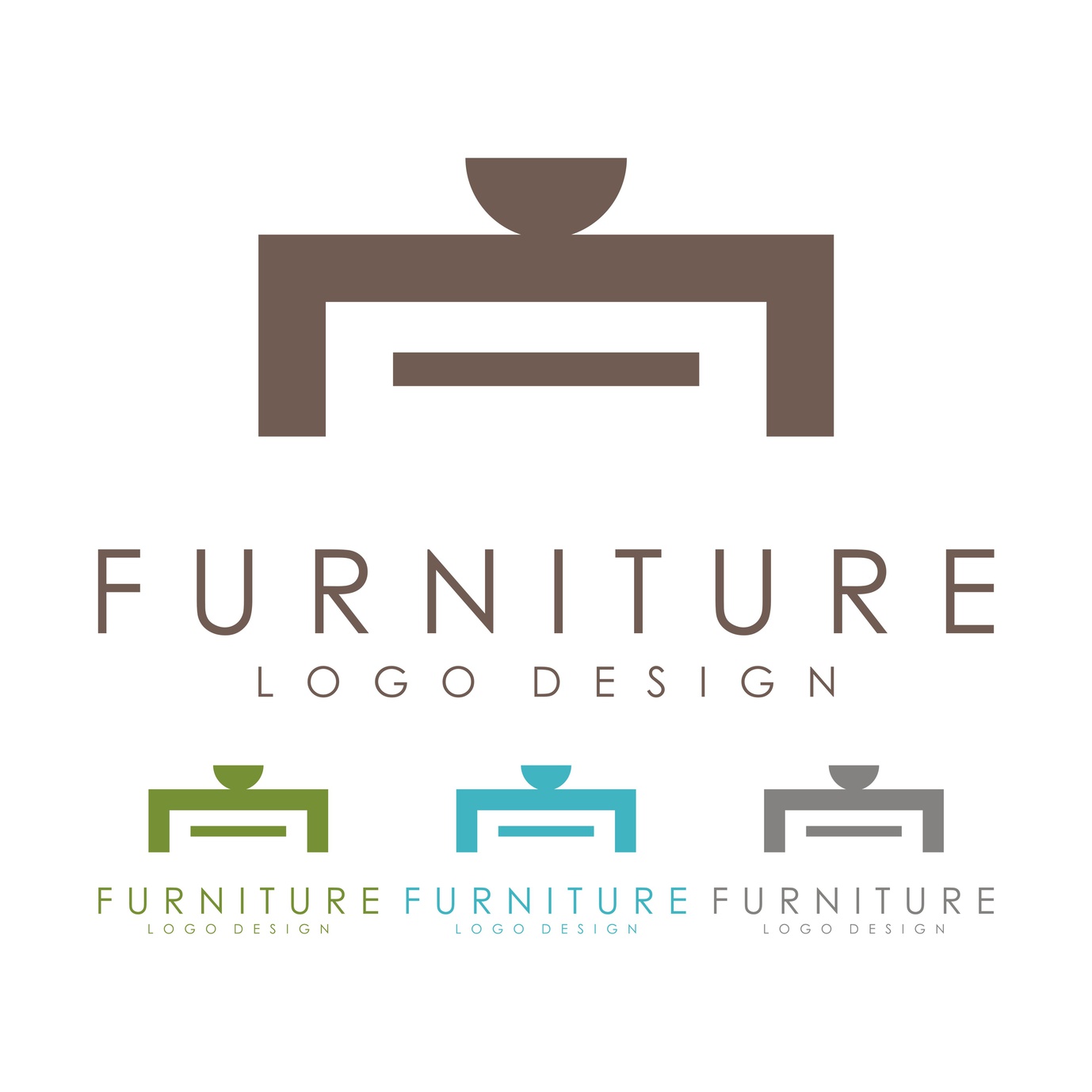 When companies are unaware of what good design strategies look like, they fall victim to some common logo errors.
Whether it's trying too hard, not trying hard enough or riding on the coattails of others' success, a lot can go wrong when trying to design a furniture logo that attracts the right consumers.
Here are seven common design errors to ditch when designing furniture logos.
1. There's Too Much Going On
Many businesses make the mistake of trying to do too many things at once.
For example, a company specializing in lighting solutions like www.FineHomeLamps.com should avoid using an overly complex logo complete with lighting fixtures and little design elements that detract from the big picture.
Instead, consider a design with an iconic silhouette of a lamp.
Or try something more subtle–like illuminating part of your company name–drawing the eye in, but signaling what your business is all about.
2. Your Furniture Logo is Too Boring
On the other hand, a logo can have the opposite problem.
If the first impression of your company is a stodgy home decor logo, your designs are going to be a hard sell.
Even you specialize in simple, mid-century-inspired designs–make sure your logo features strong lines or emphasizes color and contrast.
3. Lame Colors
Color is perhaps one of the greatest cases to be made for hiring a creative professional rather than that one guy in the office who sort of knows Photoshop.
A lot of buyers' psychology is wrapped up in color, and what you're putting out may have a subconscious effect on others' perceptions.
For example, greens signify health and prosperity, while grays and dark blues have a more conservative feel. Reds are tricky because they can sometimes feel overwhelming.
Furniture companies should choose colors based on the lifestyle their wares best represent.
Have a light and airy aesthetic? Think peaceful greens and blues that represent relaxation, or keep color at a minimum and use plenty of white space.
4. Typography Issues
From too-thin fonts to oddball spacing, typography is something that seems simple, yet in reality, is best left to the pros. Errors in spacing can give new meaning to a word by tricking viewers into seeing something that's not there.
Additionally, using too many fonts is another design faux pas. Keep it simple.
5. Too Trendy
While fonts like Helvetica or vague design trends like minimalism will likely stay looking fresh for the long haul, rebranding in all Millennial Pink or trying to capitalize on the mermaids and unicorns trend is a bad idea.
Brands should think of their furniture logo in the same way as considering how they paint their house or what they are looking for in an expensive suit.
From there, designers, or businesses should put together a style guide, laying out rules for any changes down the road or adjustments for future marketing materials.
6. Relying on ClipArt
These days, one of the few places one can reliably find ClipArt is on a business' amateur-designed logo. Don't use a stock photo of a chair and call it a day.
A logo represents the brand, and using something better left in Windows 95 is not the best way to get more consumers on the door or on the web page.
Instead, look toward programs like Online Logo Maker allow users to upload an image and customize from there.
7. Copying From Other Companies
True, as humans, we tend to gravitate toward what we know, rather than trying something new.
But, while imitation may be the sincerest form of flattery, it can land businesses in hot water if they're not careful, or at the very least, project an air of unoriginality.
Danish-modern inspired furniture companies should echo the look of their furniture in all marketing materials, while something more whimsical can pull off something a little more feminine.
Tasked with creating a logo for your furniture business? A tool like Online Logo Maker may be a great try your hand at designing the right face of your brand.
---
No Comments