Back to homepage
7 Examples of Bad Logo Design We Can All Learn From
Posted on May 10, 2018 by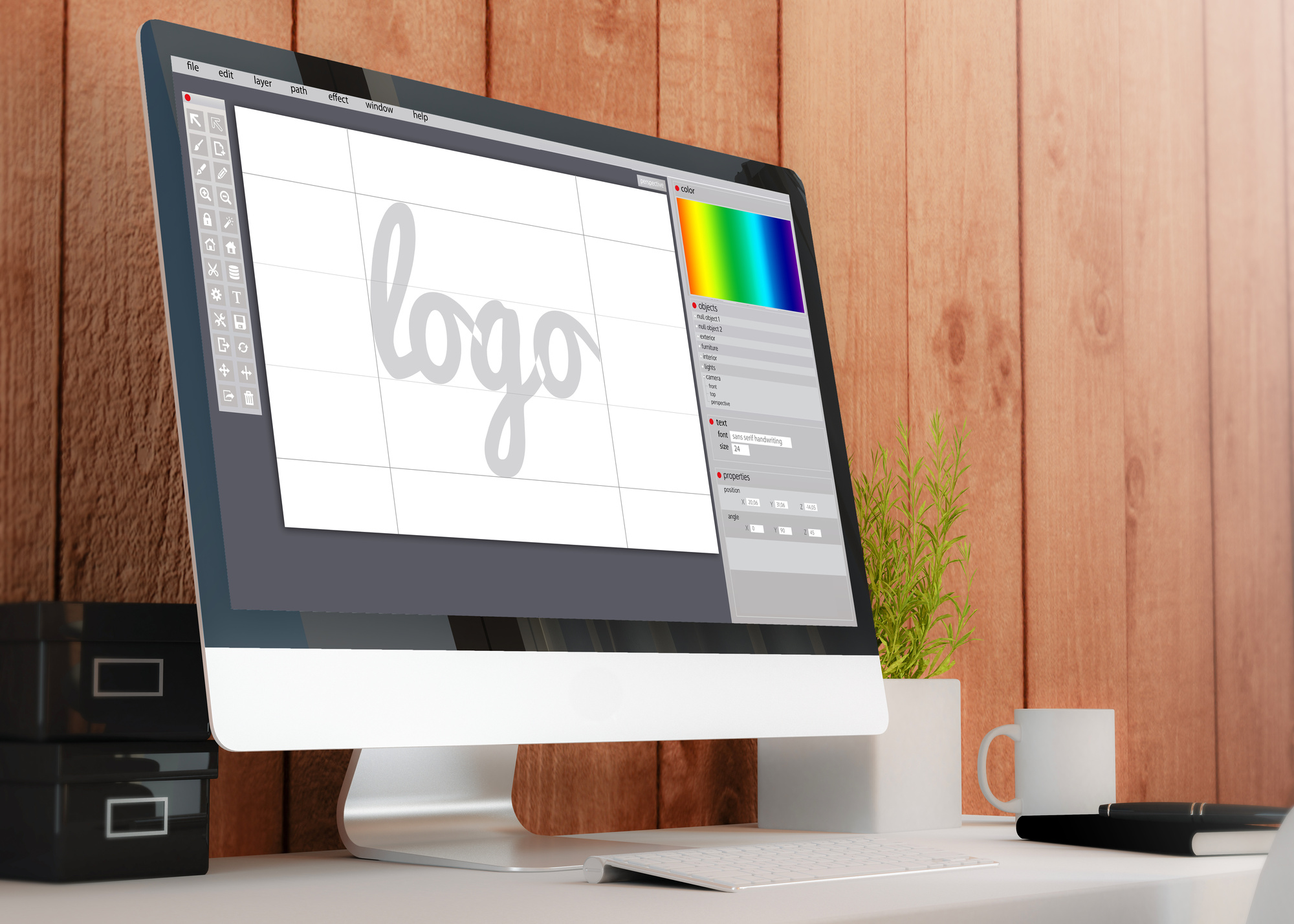 With your brand competing against thousands of other companies in your industry, your logo means more than you know. Your colors, images, graphics, fonts, and more determine the overall success of your business.
But sometimes, you encounter a bad logo (or, worse, your logo leaves much to be desired). Even some of the world's leading brands are guilty of bad logo design.
Avoid this bad branding by steering clear of these damaging mistakes with your company logo.
1. Starbucks, 1971
Starting off with one of the worst logos in recent history, Starbucks has come a long way since their inception.
Long before they were the biggest coffeehouse chain in America, they were a simple coffee bean retailer. That didn't stop them from scaring the heck out of customers with their ugly brown mermaid selling coffee, tea, and spices. There was also a brown belt behind the logo, so it looked like they had the championship belt in the Bad Company Logos division.
Thankfully, when they implemented espresso drinks on their menu they rebranded, saying goodbye to the brown and the portly mermaid for a simpler one. Make sure your colors evoke better emotions than brown. Plus, don't have characters or graphics that scare the wits out of your audience.
2. Pepsi
Now you might be thinking, "These guys are world-famous! How could they possibly have a bad logo?" To which we say, "You haven't looked at it long enough."
In fact, you can use the logo as a way to curb your appetite for a sugary soda. On par with what will happen to you if you consume their drinks, Pepsi's red, white, and blue logo gives the slight appearance of a fat person.
You read that right: Put a head and arms in the red, legs in the blue, and a belly button in the white, and you have a cute fat guy with his stomach protruding from his shirt. While they aren't keeping any secrets from the public, perhaps it's best to keep your logo from any negative connotations.
3. The 2012 London Olympics
By far one of the worst logos ever created is not by a company, but by an event.
Back in 2012, London was honored with hosting the Olympics. They took this honor and consequently flushed it down the toilet with their horrendous logo. With zero of London's famous landmarks, as well as backlash for looking like a distorted Swastika (or something even less savory), the logo was a complete flop.
Instead of using abhorrent typography and ambiguous shapes, make your logo as clear as day. As we can see, room for interpretation is not always the best for your brand.
4. Microsoft Bing
We've never met a Microsoft logo we did like. Bing, the search engine nobody uses and never will, is no exception to logo failure.
In 2009, it received the award for "worst-designed logo of the year," and with great reason. The typography is an absolute eyesore, the colors are unattractive, and the overall unprofessional appeal would be why nobody uses Bing.
Typography and color are major factors in brand logo success. Do research to find what your industry and competition use, as well as audience testing, to figure out what emotions work best for your brand.
But, for everyone's sake, be the opposite of Bing.
5. Flightning
Odds are, you've never heard of this company. And a quick search online turns up zero results for a company with this brand name. Maybe that's because their logo was straight up awful.
Stating the obvious, this is a deliberate mockery of both Facebook and Twitter. Whoever developed this logo gives a whole new meaning to lazy; the "f" has the same typography as Facebook, the outline of the square too. The color seems to be a blend of the two social media monsters, and the only real difference is the "f" is at an unfortunate angle.
Perhaps the "f" is pointing down, as in "this ugly logo should be burned to the ground."
Don't make a cheap imitation logo. Be original and unique.
6. British Telecom
There must have been a mistake or lack of communication with this terrible logo. Ugly doesn't even cut it with British Telecom, or "BT."
Apparently, the company has altered their logo a whopping four times in the past 30 years. This is not good for any brand.
The abbreviation isn't the problem, per se. What is a problem is the color…or, colors. BT is in a sans serif typeface, splashed with a potent combination of red, pink, blue, and green.
Ever heard of a successful company with that kind of color wheel? Yeah, we haven't either.
This goes against what's known as "inherent logic," which is immediately understanding or "getting" what the design is trying to accomplish. With BT, it's anyone's guess what they're attempting to convey.
To curtail bad branding, have a logo that people can comprehend and do NOT mix colors that have no business being mixed.
7. Bodega
Woof. Startups have a tough time as it is with getting adequate funding and quality design, but dang, Bodega was way off with their bad logo design.
It's rather unfortunate: The Spanish meaning of "bodega" is a small Hispanic grocery store, or essentially what Bodega the company is trying to get rid of. Using a cat as part of their logo throws this gentrification mission in the face of immigrant-owned establishments.
This is, quite frankly, irresponsible and culturally insensitive.
We hope this goes without saying, but never ostracize or mock any race, gender, nationality, or disability in your logo. Excluding people with your bad logo is a one-way ticket to declining business.
Don't Fall Victim to Bad Logo Design
As you can see in these seven examples, having a bad logo is quite common. The only way companies can salvage their brand reputation is by continuously improving their logo design.
Make sure you aren't advertising an ugly logo by keeping updated with current trends, doing market research, and basically having some common sense.
If you have a bad logo design and need help establishing your brand as an authority, check out our sleek and simple Online Logo Maker tool.
---
No Comments