Back to homepage
7 Factors to Consider When Hiring a Logo Design Service
Posted on April 28, 2021 by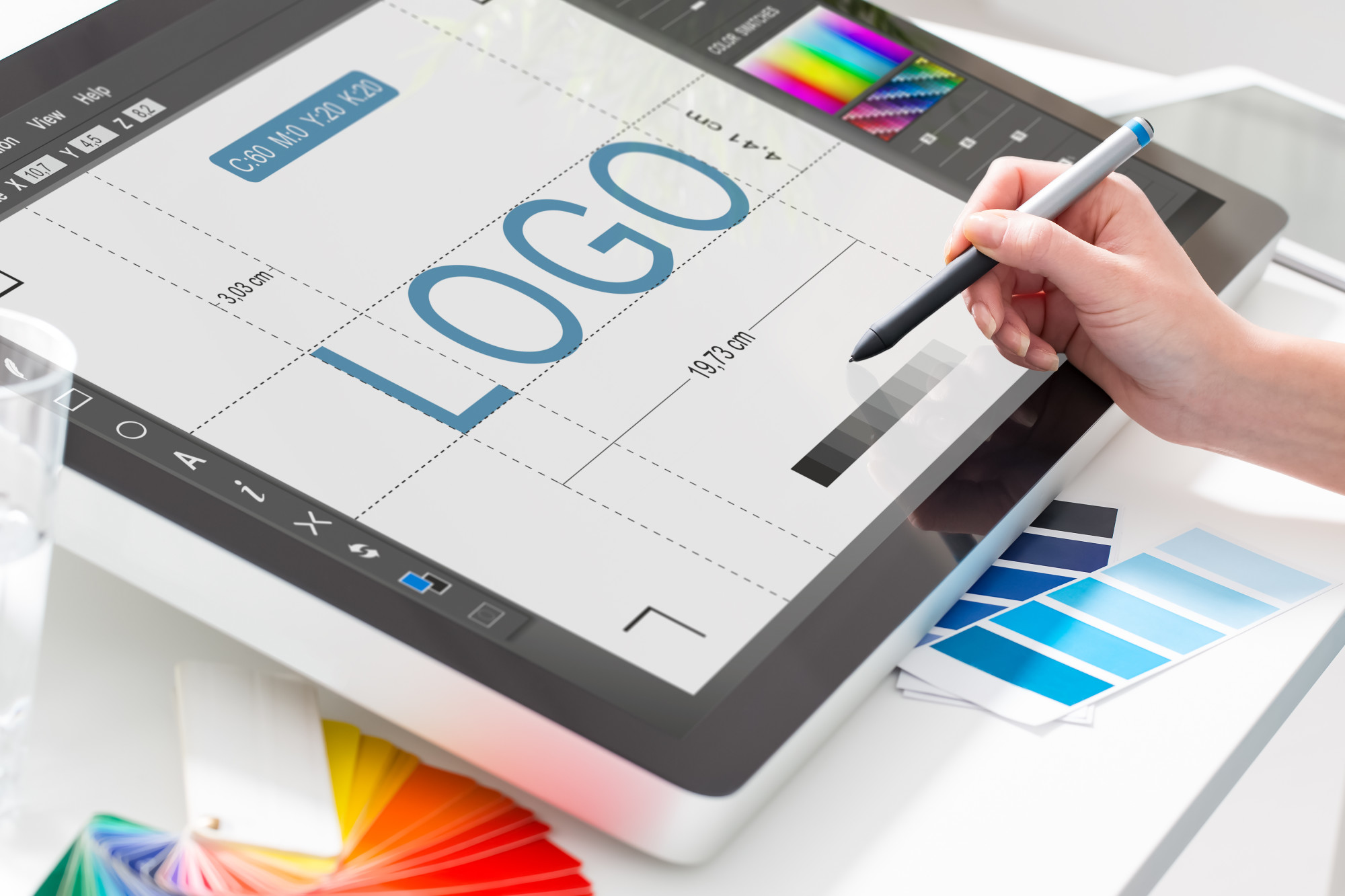 A business logo is everything. It's the first impression, the attention grabber, the memorable aspect of your company. First impressions form in the blink of an eye so your logo has only one-tenth of a split second to make an impact on someone. It better be good. 
To create the perfect logo for your startup business, you need to find the best professional for the job. But how do you do that? 
Keep reading for a complete guide to seven considerations that you need to make when choosing a logo design service. 
1. What Logo Design Experience Do They Have?
When you start talking to design companies or independent graphic designers, it's important to find out what kind of logo design experience they have. You don't want to put your logo in the hands of a designer who is trying to figure it all out for the first time. 
Find out the type of experience they have. Sure, they may have great ideas for logos, but have they ever done client work? This will give you an idea of whether they'll be able to take your ideas and represent them visually.
Have they provided logo work for companies in many types of industries or just one? The more industries they have experience in, the more creative and competent of a designer they are. 
Consider experience in-depth, look at portfolios, and ask a lot of questions before choosing the best logo design company. 
2. Do They Meet Efficiency Needs?
Designing company logos is no easy feat. It can be a time-consuming process, especially if there is a back-and-forth between a designer and an unhappy client (in this case, you). 
Finding an efficient design company is important, especially if you have time-sensitive needs. You want to rest assured that they are completely committed to your project and meeting the deadlines. 
For this to happen, you need to be clear about your expectations from the start to find a company that can meet your needs. Be wary of companies that make unrealistic promises and use your critical thinking. 
3. The Ability to Scale 
When you first start a business, one of the foundational steps is creating a logo that represents your brand. This is such an exciting process, as you begin to flesh out the unique personality of your business. 
However, don't forget that your company logo needs to evolve with your business. It won't just be splashed on a sign outside of your business. Think about the future and find a designer that will consider the future with you. 
You'll need a logo for your website, business cards, merchandise, and more. Find a logo design service that has the ability to scale. That can merge their design skills with web development and typography to take your logo wherever your business goes. 
If you're searching for all-in-one design and marketing services then click this link: https://tilladelsemarketingagency.com/
4. Communication is Key 
When you're brainstorming ideas for logos with a professional service communication is everything. You probably have an idea of what you want but find it difficult to describe it. Or perhaps you don't have a visual idea but you know what you want your logo to represent. 
Whichever logo service company you choose, they need to be able to listen and communicate well. They should be able to communicate their design choices to you in a way that you understand. This is especially important if you are not a designer yourself. 
5. Consider References and Reviews
As with any service, always check out references and reviews. The last thing you want to do is learn the hard way when you're out of pocket with a terrible logo or nothing at all.
The internet has all the information you need about most big companies and many smaller ones. Look for reviews and compare the feedback from customers from different logo companies. Are customers happy? What were the major issues? You'll be able to identify a bad quality company pretty quickly. 
Similarly, ask around for references. If you pass by a business with an amazing logo, step inside and ask who designed it. Turn to your friends and family members for recommendations. The more information you can collect, the better. 
6. Comparing Designing Fees
Unfortunately, budget is always a consideration that you'll have to make as a business owner. First of all, you need to define the budget that you're willing to set aside for your logo design. 
When you meet with designers you need to ask for a breakdown of their costs. Either get a direct quote or an example of estimated costs. 
Comparing designing fees across different companies is going to help you make your decision — especially if your budget is very restrictive. Be aware of designers who quote you an incredibly low fee as they may lack experience and skill. 
7. Find Someone You Like 
Your logo is going to be the face of your business. It's important that you get it exactly right. In order to do this, you need to work with someone that can relate to you and your ideas. Someone that you can communicate with. Essentially, someone that you get along with. 
You're going to run into a lot of problems if you hire a designer that is exceptionally creative but that you clash with. 
Find the Right Logo Design Service for You
When you're looking for a logo design service for your business, it's important to find the right professional for the job. Look for a company that is creative and experienced, compare the costs, and ensure that communication is effortless. 
Did you find this post interesting? Our site is full of awesome advertising and marketing content to keep you up-to-date and informed — keep exploring for more! 
---
No Comments