Back to homepage
7 Tips to Get the Most Out of Your Business Meetings
Posted on September 18, 2020 by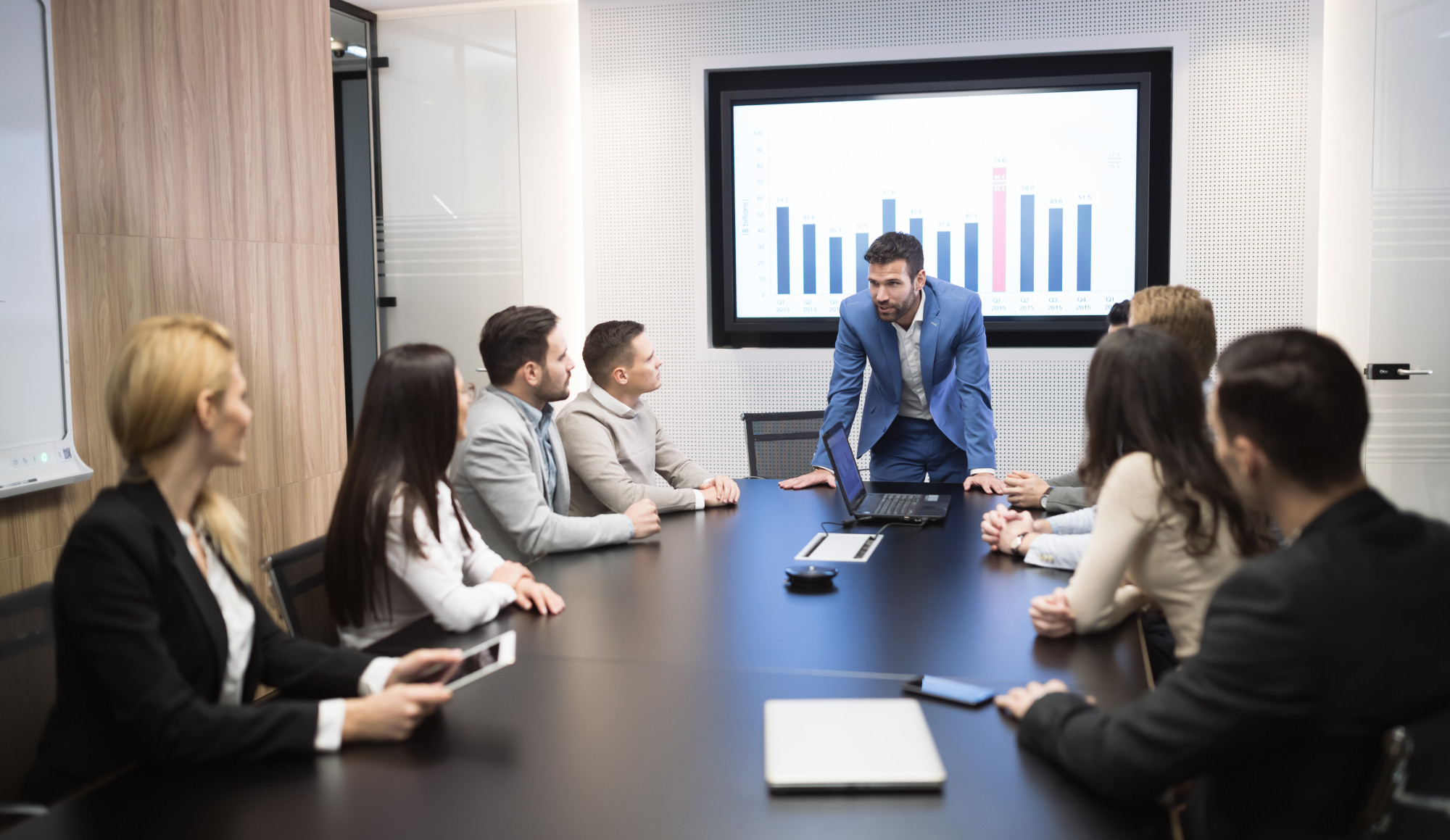 There are 24 hours in each day, but sometimes you feel like it's less than that. With major projects and responsibilities, you wish you could buy a few extra minutes here and there.
While you can't buy extra time, you can save it.
By using your time in business meetings productively and efficiently, you'll end up having more to use later.
Read on for seven strategies to help you get the most out of your business meetings.
1. Determine Purpose
Purpose is the key to productivity for your business meetings. Without purpose, it's easy for people to get sidetracked and accidentally waste time.
For example, your purpose could be, "Come up with ideas for (name of the project)" or "Analyze customer feedback."
2. Have a Plan
Good planning can yield great results. Set goals for what you intend to accomplish.
If you simply need to communicate a few key facts, then send them out in an email for people.
Just because you have a meeting doesn't mean you need to require everyone to attend. Sometimes smaller groups can be better for discussion. 
3. Schedule More Time Than You Need
While you may be trying to save time, ensuring that you schedule enough of it for your business meetings is just as important. 
It is better to overestimate than to underestimate how much time you need. 
This doesn't mean you have to use the whole time you schedule, but doing so will simply ensure that one won't be rushed and good conversation won't be interrupted simply due to time. 
If you want to make your meeting scheduling process more efficient, then consider these helpful solutions! 
4. Spark Conversation
Another key feature of having a good meeting is to spark inspiration for conversation. Choose a time in the day when you and your employees feel the most energetic and creative.
If you can't meet at the ideal time, then consider offering things like healthy snacks, coffee, or peppermint tea. The more energy you and your team have, the more likely great ideas are be thought of and shared.
5. Be a Good Listener 
The reason why you're having your meeting is to gain input from your team. Make sure to take the time to listen to those around you. 
Cultivate positive discussion, and establish a welcoming atmosphere where everyone can share their ideas. 
6. Communicate Effectively
Business meetings are all about communication. While you listen, also make sure you communicate effectively. 
Make sure to show respect and appreciation for everyone's ideas, even if they have a bad idea that won't work.
This will help make people more comfortable and less afraid to share their thoughts.
7. Cultivate a Positive Atmosphere
Cultivating a positive atmosphere is key to having truly effective business meetings.
Ensure people in your meeting are treating one another with respect in their discussions, and make sure you smile to establish friendliness.
Accessing the Potential of Your Business Meetings 
Every hour matters in your day. Make sure to consider these tips so you can access the full potential of your business meetings.
Looking for more business advice? Then feel free to explore the rest of this website for more articles!
---
No Comments