Back to homepage
7 Tips You Need When Choosing a Logo Design for Your Online Pre-Order Shoe Website
Posted on March 28, 2020 by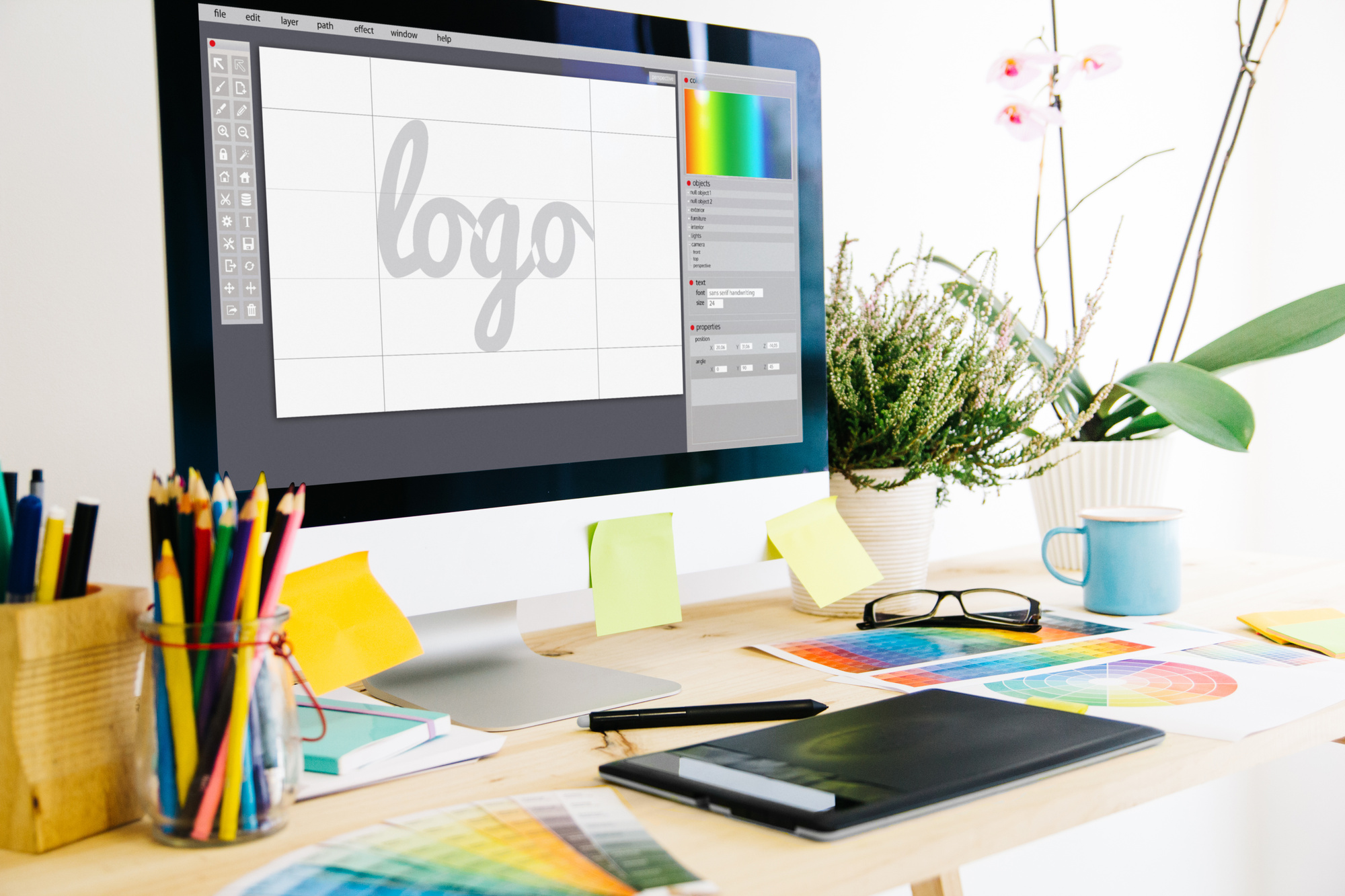 Some estimates say people buy up to 19 billion pairs of shoes every year. That's more than two pairs per person on the planet right now.
Consumers have more choice than ever when it comes to buying shoes. If you're planning to start a pre-order shoe website, you know you need to do something to stand out in the crowd.
It all starts with building a good brand identity. Brand identity, in turn, starts with a powerful logo.
So, how do you create a killer logo for your new website? You can start with these seven helpful tips.
1. Keep It Simple
The most effective logos are usually simple. Think of Apple's bitten-into logo or Nike's iconic swoosh. A few simple lines make up both of these logos, yet they're impactful and memorable.
The "keep it simple" rule comes with a few extra notes. You want your logo to be identifiable, so be careful not to confuse "simple" with "generic." People should be able to identify your logo at a glance.
If they're constantly confusing your logo with another brand, your logo isn't effective. A simple design can be quite eye-catching and still provide an identifiable logo.
2. A Powerful Logo Reflects Your Brand
The next tip for creating a logo focuses on your brand identity. There are plenty of websites that offer pre order shoes, so what makes your brand different?
It could be that you focus on a particular type or style of shoe. Maybe you offer customization.
You might think about the design sensibilities of your brand and your audience. Are you speaking to an urban audience, a group of wealthy people, or female shoe fanatics?
Your logo should reflect this brand identity.
3. Choose Your Fonts Wisely
Successful logo design hinges on the careful selection of typefaces. First, you want to make sure your typeface is legible, even at small sizes.
Why is legibility so important? You want to make sure people are able to read any text on your logo. If they can't, they may misread the name of your company.
Next, typefaces communicate certain design sensibilities. Serifs have a certain timelessness to them, and they may evoke nostalgia for bygone eras. Sans serif fonts usually feel much more modern.
Some fonts may feel "fun" or "feminine," while others are futuristic. Make sure the typeface you choose reflects your brand identity as well. If your brand is focused on cutting-edge urban shoe designs, then a "flirty" font probably isn't the right choice.
4. Think in Color
Color is also an important considered in logo design. Much like typefaces, different colors communicate different ideas to your audience. Blue, for example, inspires loyalty and trust in people.
A blue logo suggests that your brand is a brand the consumer can trust. Red, on the other hand, suggests passion.
It's a good idea to pick two colors, to create contrast. For ads and website pages, you'll want to set one color as the primary logo color. The other, secondary color will be used for contrast.
Your logo should be visible on both black and white backgrounds. Finally, make sure your logo also looks good in black and white. There may be times when you need to use a grayscale, black, or white variant of the logo.
5. It's all About Scale
Most logo best practices suggest you should design your logo as a vector. Vector files allow you to scale up and scale down, without loss of fidelity.
That means no more pixelation or blurriness when your logo gets blown up for a billboard ad.
Your logo should still be recognizable and legible at almost any size. If it's not, then you may want to reconsider the logo.
This is one reason many brands choose to have both a wordmark and a graphic logo. Logotype can sometimes become too small to read, so brands fall back on the graphic.
Nike is a good example of this. The swoosh sometimes appears with the name "Nike." In some cases, though, only the swoosh appears.
Since the swoosh is so iconic, everyone knows the brand name it's associated with. Nike doesn't need to print their name with the logo. This also means they never have to worry about printing the wordmark so small it's not legible.
6. Leave Room for Change
Good logo designs are classic, and they rarely need to change much. That said, it's always prudent to make sure you can make updates to your logo as times change.
Why? Design trends and sensibilities change and evolve. What's considered "modern" right now will look dated in a few years. A logo needs to keep evolving so that it always looks current and speaks to a modern audience.
Of course, you also want to make sure your logo is always recognizable. If you're constantly overhauling it, you may lose any brand recognition you built.
A good logo allows for updates, without starting from scratch. It can be difficult to achieve a balance between timeless design and flexibility. Working with a great logo designer can help.
7. Appeal to Your Audience
Finally, the logo for your pre-order shoe website should appeal to your audience. Before you begin designing your logo, take some time to think about your audience.
Who are they? Why do they shop with you over the competition? What do they value, and how can your logo communicate those values to them?
When you can answer these questions, you're well on your way to creating a powerful logo for your brand.
Great Logo Design Starts Here
Creating a powerful logo is the first step on the road to making your brand more visible and identifiable for your audience. With better brand recognition at play, you'll be able to stand out from your competitors.
Looking for more tips on designing a killer logo? Our library of informative guides is here to help. You'll find the latest trends, tips, and tricks to guide your logo-design process.
---
No Comments