Back to homepage
8 Factors to Consider When Choosing an Accounting Service
Posted on October 19, 2020 by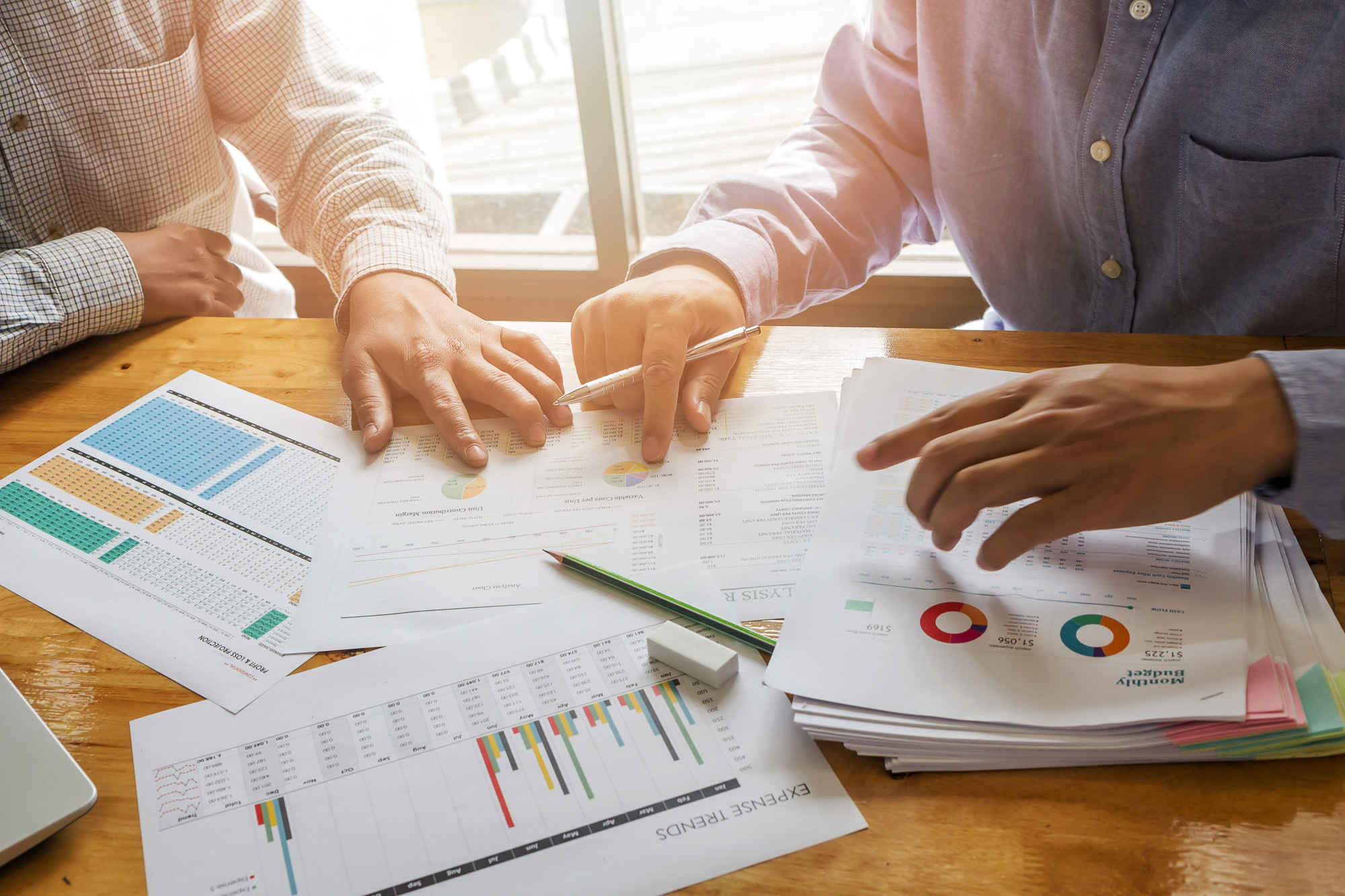 There are a lot of hard tasks involved in running a small business, but 40% of business owners say taxes and bookkeeping are the worst. 
These tasks are absolutely necessary to the success of any business but they are technical and often quite boring if it's not your area of interest. It also requires precise procedures to be followed, which can be overwhelming. 
Luckily, there are plenty of accounting service options to help you keep on top of your books without having to handle it on your own. 
Check out these things to look for when hiring an accounting service for your company. 
1. Experience with Accounting 
The most important, and probably most obvious, thing to look for in an accounting service is that they have experience in accounting. 
Some companies offer a wide range of services and options, which can be a great thing. But it also might mean that they don't have a lot of experience in all of those areas and just skim the surface. 
Depending on your company's specific needs, you'll want to check out their experience with accounting and make sure it lines up with what you're looking for.
Every accounting business should have all of that information readily available for you to look through before you begin working with someone. 
2. Meets Standards and Qualifications
Along those same lines, the certifications and other qualifications of an accounting company are important to check out. 
Certifications and licenses are the way that the government shows that a company has met its set standards and is qualified to be in business. Those standards cover their knowledge and practices. 
It's very important to make sure that your accounting service is certified. This helps to guarantee that your business is being handled properly and you won't run into problems later. 
The accounting of a business can have major effects in the future, so you want to do all you can to make sure it's handled correctly from the start. 
3. Runs efficiently
There is no point in outsourcing anything in your business if it doesn't make the whole operation run more efficiently. 
It might take some time to get the relationship functioning and roles sorted out. But after that, it should be smooth sailing and making your job much easier. Outsourcing your accounting shouldn't turn into you double-checking everything. 
Before you hire anyone, you can ask about their policies and procedures. This will give you a good idea of how their workflow will integrate into your workflow. 
4. Fits in the Budget
As great as outsourcing is, it can quickly turn into a way to upend the company's budget and throw all of your balances off. And if you own a business, you know how important the budget is. 
There are all different kinds of outsourcing options available for you to choose from. This wide range of services will also allow you to find one that you can afford. 
Double-Checking for added fees or additional service charges is helpful to do before making any agreements. This way you can be as confident as possible in the charges you'll receive from the company. 
5. Applicable Specialization
Some businesses have very specific accounting needs, whether that be because of the industry they're in or the way they do their taxes. No matter what the reason, your accounting service should be able to handle anything you need them to. 
If your business has very specific needs it may take you a bit longer to find the right company to handle them. But it will be worth it. 
This is often a major reason to outsource your accounting in the first place, to get the professional help and advice for very specific, unique circumstances within your company. 
6. Other Services 
The umbrella of accounting is very broad and covers a whole range of service options. It's helpful to know all of the services that a company offers. 
This way you can develop your own customizable plan to get the most help for your business. 
When you're getting ready to outsource areas of your business it can be overwhelming to try to get it all set up. But once you're started and you've been relieved of those duties, it's such a help in moving things forward. 
If you can get several different aspects taken care of by the same company it can make the whole process even easier. 
7. Ability to Focus 
If you're looking at outsourcing any task involved in running your business, it's likely because you don't have the time and resources necessary to do it right. 
That's just how running a business goes, you have to prioritize the things you can take care of on your own and get help to do the rest. So when you hire someone to take care of those tasks, you want them to have the resources available. 
Some companies take on too many clients to really be able to give each account the time and energy it deserves. You'll want to get a guarantee that you're accounts are a priority and they'll get what they need. 
8. References and Reviews 
One of the best ways to get a real idea of what working with a company is really like is to read their past customer's ratings and reviews online. 
While not every review will be completely accurate, you can look for patterns to see how accounts are handled and how satisfied customers are with the service they received. 
At the very least, it might give you the right questions to ask before making any decisions. 
Finding the Best Accounting Service
Hiring an accounting service can be a complete game-changer for the way that you run your business. 
It will free you up to work on areas that are more interesting to you or other bigger picture items. The accounting professionals will also be able to guarantee all of your books, accounts, and taxes are done correctly. 
If you're interested in more small business tips and tricks for running your business better, check out our other articles. 
---
No Comments