Back to homepage
9 Best Uses of Domed Labels for Your Brand
Posted on September 29, 2019 by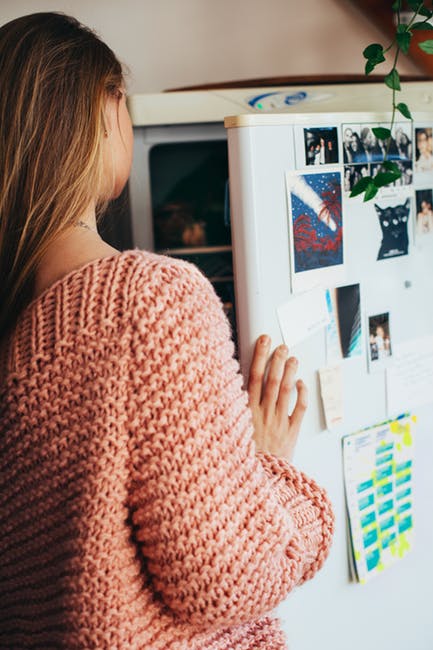 With so many startups and short-lived businesses how do make your business successful. Standing out from the crowd is the key. You have to come up with new ideas, make a lasting impression and grab attention.
Domed labels can make your branded products stand out from your competitors' products. Learn the best uses of domed labels here.
What Are Domed Labels?
Domed labels are urethane coated stickers. The coating is a clear raised surface that creates a 3-D effect.
The labels have a backing that covers an adhesive layer. The adhesive sticks to most sound surfaces.
Custom domed labels can be designed and printed in many shapes and colors. Custom artwork means these dome labels can match your logo and branding. They can also carry messages and other information.
Advantages of Domed Stickers
Domed labels stand out because of their 3-D effect. The domed surface creates a glossy look that makes an otherwise standard label, much more eye-catching.
The urethane coating protects the label making it much more durable than a basic paper or polyester label. The coating is protective. It's soft, cushioning effect means it can withstand bumps and knocks.
As the label is resistant to UV rays it does not fade or yellow as quickly as conventional labels. The labels can be wiped to refresh them if dirt or dust covers them. The result of this protective coating is that the label underneath doesn't scratch or wear as alternative labels do.
Scratches or even small dents don't cause permanent damage to domed labels. The resin is self-healing after a little while.
1. Fridge Magnets
Domed labels are attractive looking and so can be used for promotional messaging. A domed label can be attached using the adhesive backing to a magnet. The result is a promotional fridge magnet.
Using your logo or promotional message, you can turn a domed label into a fridge magnet that will keep your brand in front of your customers. Fridge magnets have a long life and so you get excellent brand exposure very cost-effectively.
2. Pins
A domed label can be attached to a pin backing. The result is an attractive eye-catching pin. Use it to promote your brand or for identification.
A durable pin can be used to identify members of an organization, an award or commemorate an occasion. Pins are often sought after and the more eye-catching the better.
3. Medical and Hygiene
In environments where visibility and quality are important a domed label is especially appropriate. Medical applications are an example of this. They can be used to label medical equipment, drugs, and facilities.
The wipe-clean surface and durability communicate high standards and reliability. Where hygiene standards are important a domed label is perfect. They are excellent in washrooms, hospitals, and dental surgeries.
4. Electrical Appliances
Labels on electrical appliances often need to be attached to the appliance to label buttons or to give instructions for use. A domed label is a perfect solution. They are durable and so stay on the appliance throughout its life.
Electrical appliances are often designed to be aesthetically attractive. Consider the clean lines of a washing machine or audio-video equipment. Labels need to be in keeping with this appearance so domed labels are often used.
Labeling of buttons and user instructions are some of the common uses of domed labels. Many of these appliances will be cleaned from time to time with a damp cloth so labels need to be wipeable and durable.
When appliances are high tech the labels need to reflect this too. The 3-D effect is in keeping with this. The labels are also soft and pleasant to the touch making them ideal as covers for buttons.
5. Computer Equipment
High technology computer equipment needs labels that are in keeping. The glossy appearance goes well with shiny metal and glass equipment. The domed surface emphasizes the label underneath and so strongly communicates the brand or logo.
In premium products such as high technology products, a poor-quality label can undermine the brand. A domed label exudes quality, enhancing the perception of value.
6. Tools
Tools of various sorts require labels. These include safety instructions, operating instructions, branding, and logos. An adhesive domed label can fulfill these needs.
The durability of the labels means they can be used in dirty, dusty and even grimy environments. They can be easily cleaned along with the tools with no detriment to their appearance.
Tools sometimes take a great deal of rough treatment. Domed labels have a robust surface so that most bumps and knocks have little effect. The cushioning effect can be protective to some extent.
When tools are used in environments where there are chemicals that would damage conventional labels these labels can be damaged, cease to be legible and cease to be useful. Domed labels last longer, stay clear and legible and in fact continue to be attractive and eye-catching.
7. Door Buffer
Doors, cupboards, and drawers sometimes close noisily especially if they have automatic closures. The noise is unpleasant but noise also indicates that over time this might be damaging to the wooden door or drawer.
Domed stickers can reduce this noise and also the impact. Apply the self-adhesive sticker to the door or surround where the wood makes contact. The soft durable surface cushions the surface.
Furniture manufacturers and kitchen fitters can use these buffers to create a quality, quiet feel to door and drawer closers. It's also a convenient and discrete place to put a logo for the manufacturer or contractor to brand their work.
8. Chopping Board Feet
A kitchen chopping board needs to be stable and steady when used for chopping food with a sharp knife. Placing domed stickers in four locations on the underside of a chopping board creates a stable base that won't move. The slightly soft surface of the domed sticker provides a slight adherence to the countertop preventing the chopping board from moving.
9. Vehicles
Domed labels can be applied to the painted surfaces of motor vehicles of all sorts. They are an effective means of branding, post-production. This is something that dealerships will often want to do but without being detrimental to the massive investment in car design.
The labels appearance can replicate high gloss vehicle paint. They are also durable withstanding external weather conditions.
Stand Out
Use a domed label when you want to stand out from the crowd. They are a step above other labels. Chose domed labels for eye-catching quality and durability.
Check out our blog for more great branding ideas.
---
No Comments