Back to homepage
9 Valuable Tips to Take Your Initial Logo Design to the Next Level
Posted on October 10, 2018 by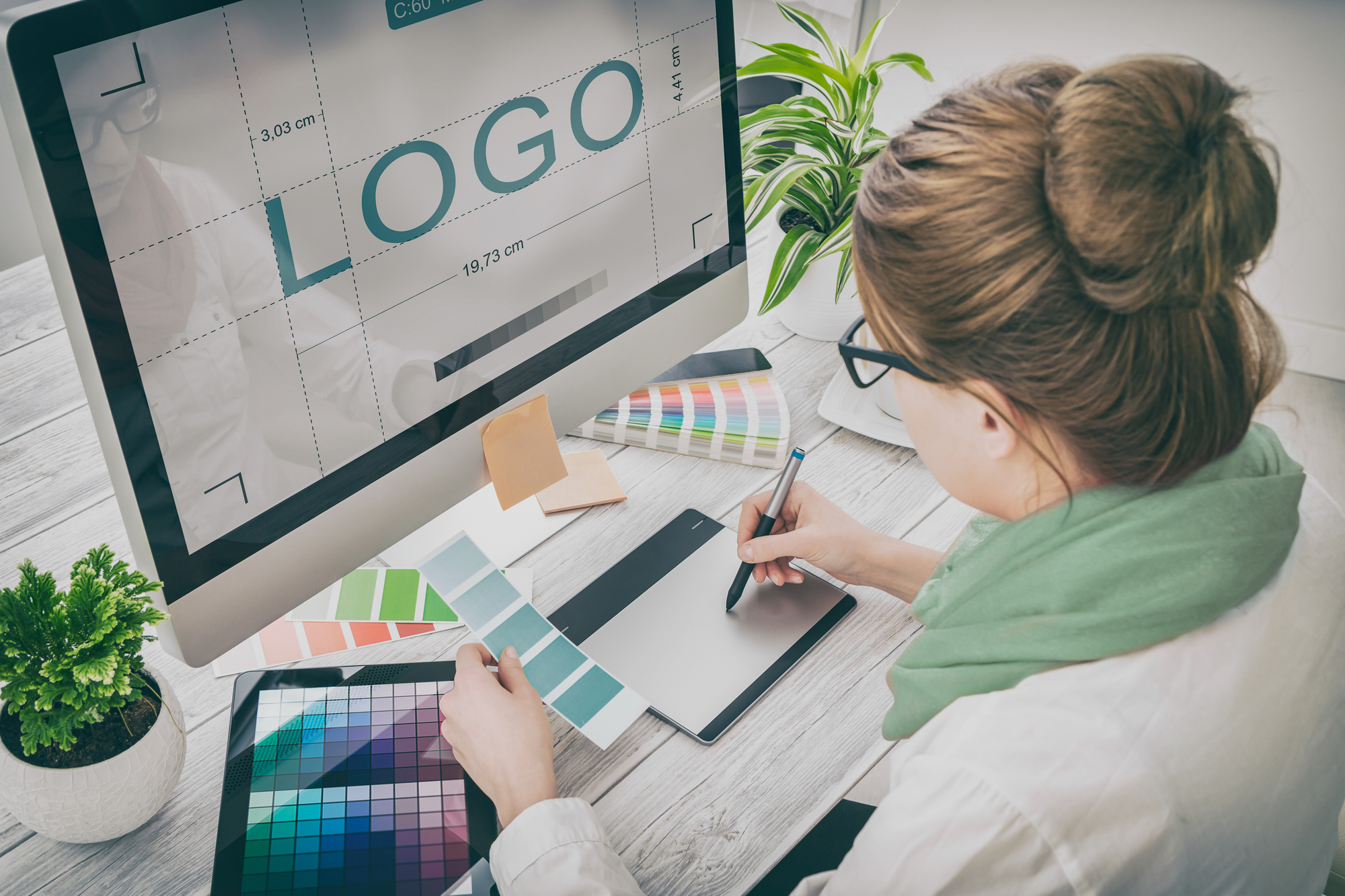 Coming up with a new logo for your company can be fun. it can also be challenging. You need to take time and consider the best way to design your logo. Whether you are trying to come up with a new logo or are trying to improve your initial logo design, you need to do some research.
Your logo is you. It should be able to stand up and represent you and your company for a long as you are in business, and beyond. Designing the perfect logo is possible.
Your vision of your company is expressed through your logo. You want the customer to see it, as well. When it becomes recognizable, people associate it with your company and product. It's the purpose of having one.
Here are a few important tips to get you started.
Perfecting Your Initial Logo Design
Your logo is more than something that looks nice. It has to represent you and your brand. It's important to get it right so people recognize it. When they see it, they'll see you.
1. Use Color
The colors you choose are important. Color plays an important role in our everyday lives. We all have associations to certain colors. Incorporate colors into your logo that represent your company.
Colors can represent fire, heat, fresh, sunshine, and health, but they can have negative connotations, as well. Don't pick a color simply because you like it. Find one that works for your product.
If you have uniforms or your product is a particular color or has a distinctive color in its label or packaging, work that into your logo fora better brand association. It helps to tie everything all together and make it all one package.
2. Keep it Simple
Don't overcomplicate things. A logo with too much of anything will be quickly discarded. People have the attention span of a gnat. Keep the logo simple and easily recognizable.
Simple lines, one or two colors, and empty space work well. If people have to work to figure it all out, they won't. It needs to get the message across and be memorable. Too much fuss turns people off.
3. Incorporate Your Product
Find creative and fun ways to get your product in the logo. With a simple outline or symbol, it becomes associated to you and your company. Don't make it too complicated.
A barber might use scissors, a landscaper may use a lawnmower, and a baker could use a pie. It just needs to a simple, recognizable image that people easily see and understand.
4. Be Original
It's important to find out what is trending and avoid it. You want to be original as your product. Chances are you have a lot of competition, so your logo is the first thing to set you apart from the rest.
Try to avoid using a certain shape or design that is regularly used. You want to stand out amongst your competitors. It's always tempting to jump on the bandwagon of what seems to be successful, but you'll be happier to make your own success.
5. Make it Relatable
A simple image, symbol, or word makes a strong clear message. Your potential customers like something familiar. It's very comforting. It's very important that the images, fonts, and colors all relate to your brand.
Work with what you have. Don't pick an image or design you like and try to build your product around it. The design must come from the product. People like familiar and recognizable.
6. Use Humor
Using humor can work for any product or service. It doesn't need to be 'roll on the floor' funny, but humor takes the sting out of being sold something. It's particularly effective if you are selling something that isn't always immediately associated with humor.
Dentists, lawyers, and plumbers have had great success by taking a swipe at their own professions by using humor. It tells your clients you understand their pain. It's comforting and helps people relax. It's also very memorable.
7. Test It
Don't just jump on the first one you like. Design a few and test them. Ask for advice on them from people you trust. You can also do a random test with a focus group.
Take a few that you really like and sit on them for a while. Asking for advice is a good way to weed out the ones that are less effective. Don't lock yourself into something you may end up hating later.
8. Font Matters
Take some time to test a few fonts for your logo, if you are using them. Some fonts have a stronger line, some give off a softer feel and some can just be too complicated to read.
Talk to a graphic designer for the best advice for what font will work best for your brand. You need to understand the impact it will have. It can work in favor just as easily as work against you.
9. Consider All Platforms
Your logo is going to travel. You want to have a design that will work on your website, your social media platforms, your stationery and business cards, on your vehicle, your uniform, and whatever else you plan on using it on.
It needs to be readable and recognizable on all platforms, in all sizes, and not lose anything in translation. Something that looks fantastic on your van might become a blue blob when shrunken down for your website.
Go-Go A Logo
If your initial logo design just isn't cutting it anymore, hopefully, we have got you started to a new one. You want your customers and potential customers to recognize it and keep coming back to it.
You should enjoy designing your logo and you should also understand the importance it plays in your overall marketing. It's meant to be the face of the product, you want to get it right.
Why not try out a few logos to see what is available. It's easy to do online and there are hundreds of options. Once you have a design in mind, please continue here to make your free logo.
---
No Comments