Back to homepage
A Breath of Fresh Air: A Guide to Logo Redesign
Posted on June 16, 2017 by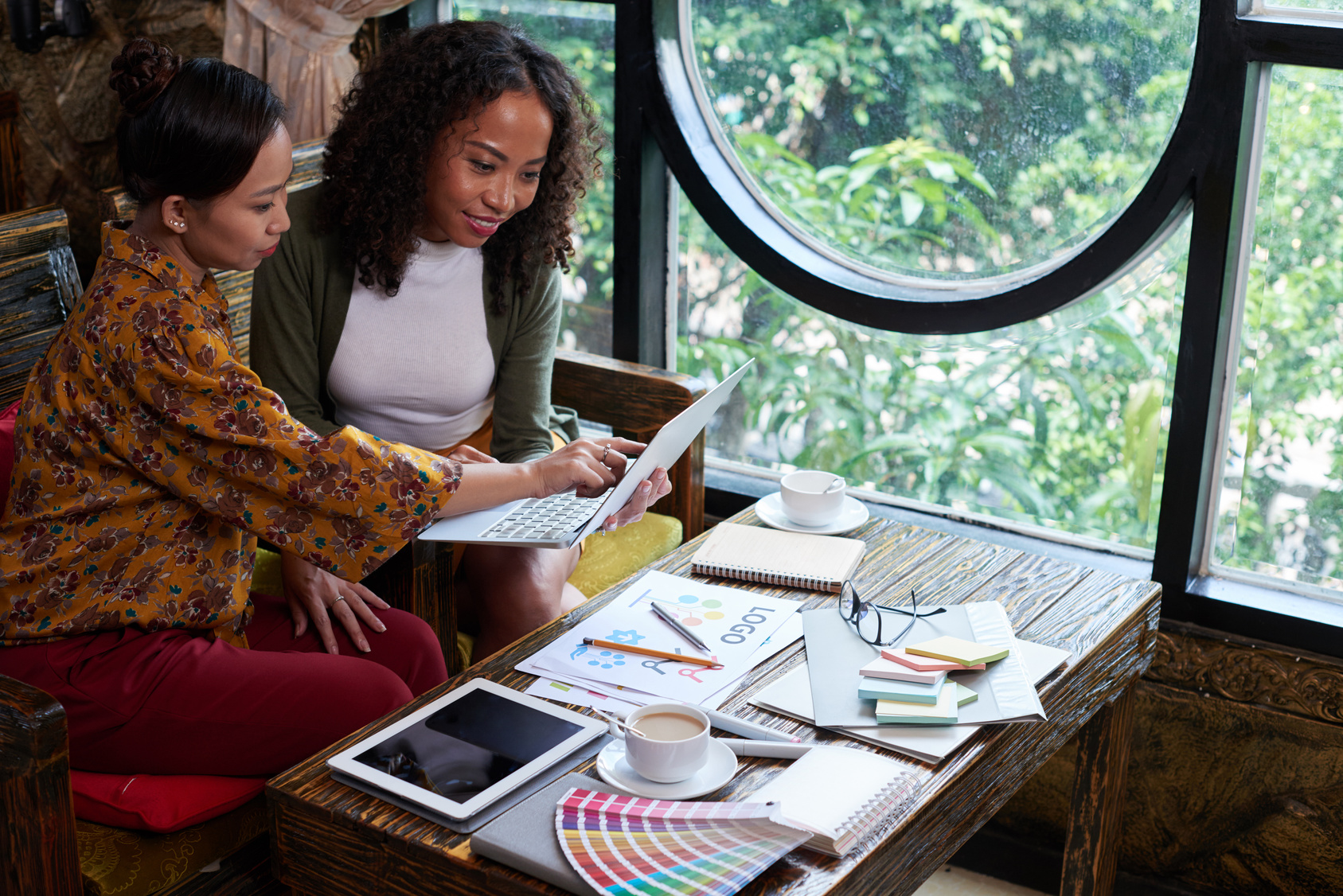 Have you noticed that your sales keep lagging?
Do you feel like your company just isn't reaching the number of people it once was?
Has a new competitor shown up on the scene, making things harder for you?
If so, it's likely time to rebrand. This entails making lots of changes. You might move to serve a wider market, you'll redesign your website, create new content, and even revamp the products or services you offer.
But you also need to think about a logo redesign.
This is incredibly important, as it's a tangible message to your customers that you've evolved — and that while you still offer the same fabulous things, you're doing it in a whole new way.
What do you need to pull off a successful logo redesign? Read on to find out.
A New Take on a Classic
Logo redesign can be a tricky business. You want to make it clear you're back and better than ever, but you also don't want to confuse the customer base you've worked hard to build.
We suggest updating the main image of your logo.
For example, if you're trying to get customers to buy app downloads, your logo might include a picture of a phone. Look at that phone — does it look like the iPhones or Androids of today? Or does it still show a flip phone?
Make sure your logo design illustrates that you cater to the current market — not the market of five years ago.
Switch Up the Font
Changing the typography, or font, of your new logo is another effective way to indicate evolution without muddling your brand and confusing your customers.
It's also an easy update you can make every few years, to show that you're with the times. Your font is the one place where it's ok to get a little trendy!
Still, always ensure that you've selected an option that's legible and visible from several feet away — and lots of different sizes.
You may even want to have a custom font created to really set yourself apart from your competition!
Try a New Tone
Lastly, consider changing up the color of your current logo! This is a great way to take things to a new level without compromising your consistency.
Consider the Apple logo — the bitten apple. Over the years, it's been shown in a variety of colors and shades. Yet, because the design was the same, it never cost the brand customers.
One final piece of advice: always remember to upload your new logo across all your online presences. This includes your website, your blog, and your social media handles.
You want to ensure that your logo is the same everywhere to prevent customer confusion.
Create Your Logo Redesign Today
Now that you know how to breathe new life into your logo, it's time to get your ideas down on paper!
That's where our online free logo design tool comes in handy.
Of course, a logo redesign is only one small part of the rebranding process. For more advice on how to use your designs to reach a wider audience, check out our website and blog.
---
No Comments