Back to homepage
Why Building a Logo is Essential For Your Freelance Web Design Business
Posted on July 07, 2017 by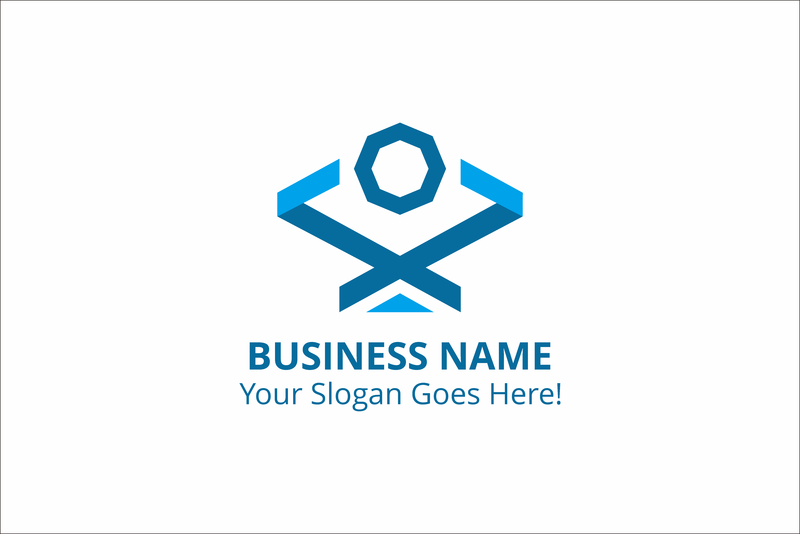 Are you a freelance web designer who's ready to get serious about their business?
Then building a logo should be at the top of your to-do list.
You might be thinking:
"Do I really need a logo?"
"A logo is a waste of time/money."
"I'll get a logo once my business is more established."
Stop right there.
No matter what phase of business you're in, creating a logo is essential. It's the first step in turning yourself into a recognizable brand that people will remember – and buy services from.
If you're not convinced, look at how much the most successful businesses invest in their logos.
In 2000, oil firm BP spent over $175m introducing their new logo.
Would they have bothered if logos weren't that important?
No. If you're ready to learn exactly why you need a great logo ASAP, you're in the right place.
Get ready to discover the power of the logo.
What does a logo do?
A logo might seem small and insignificant, but that couldn't be further from the truth. Your logo serves a variety of purposes, from making your business more memorable to advertising your skills.
Read on to find out what a good logo will do for you.
Helps clients remember you
Have you ever visited a restaurant with really unique decor?
Chances are it stuck in your mind.
The same concept applies to business logos.
A unique, memorable image helps clients to remember your brand and recognize you instantly. Maybe a client first notices your logo in a print ad. When they visit your website for the first time, they'll remember who you are much more easily than if you didn't have a logo.
This creates a feeling of familiarity and helps build trust, which is essential when you're a new brand.
Gives an idea of what you do
Your logo should express who you are.
Maybe you specialize in web design for artists? Your logo could be a paintbrush overlapping a cursor. Or perhaps you mainly design websites for tradespeople? Your logo might combine a hammer with a computer monitor.
Whatever you decide on, your logo should give people a pretty clear idea of who you are and what you do.
It doesn't have to be as obvious as the examples above.
If one of your brand values is simplicity, your logo could be very minimalist to reflect that. Just make sure your logo is unique to your business.
If you're building a logo that looks like it could work for any web design business, it's probably not quite right.
Makes your business look more professional
A business without a logo just doesn't look professional.
A professional-looking logo goes a long way toward building trust and establishing yourself as a legitimate freelancer. This is especially important when starting out, so don't wait until you're turning a profit to start building a logo.
Why is a logo so important for freelance web designers?
While building a logo is important for every small business, it's even more significant when you're a freelance web designer.
Why?
Because your logo is the first example your customers will see of your design abilities.
If your logo looks sleek, professional and attractive, potential clients will be impressed. If it's poorly-designed or doesn't exist at all, nobody will be convinced that you're up to the task of designing their site.
Who wants a web designer that can't even design their own logo?
When designing your logo, you should consider the following questions:
Does this reflect the type of web design I'm capable of?
Would I be happy to use this logo on a client's site?
Does this logo look good online and in print?
Is this a logo that will make people go, 'Wow, that's what I want, too'?
Is there anything about this logo that could put clients off hiring me?
If the answers to these questions mean that you need a drastic redesign, don't worry.
It's better to take some time getting it right than lose clients because of a poor logo design.
How should you go about building a logo?
So, you're convinced that you need a logo for your freelance web design business… but how do you build it?
Here are some tips to help the design process run smoothly.
Keep it simple
A logo should not be busy or overwhelming.
It's a quick visual cue to remind people of your business – not a work of art. You should stick to simple shapes, a limited color palette, and not too much text. Remember that the more you add to your logo, the more mental effort it will take for clients to recognize it.
Before introducing a new element, ask yourself if it really needs to be included.
Very often, the answer will be no.
Experiment with designs
It's rare to hit on the perfect design first time, so try a few different ideas for comparison.
You might try the same design in different colors, arrange elements in alternative formations, or stick with the same base colors for several different designs. Look at the logos side by side, and give a score to each.
If possible, get input from others too, then tally up the final scores to help you decide which logo is best.
Make it timeless
You want your web design business to last for a long time, right?
Then your logo needs to be timeless.
Avoid any gimmicks or design choices that you think will quickly go out of date.
Stick to designs that have been popular for a long time – think bold colors and simple shapes, and look to long-established companies for inspiration.
Don't get stuck with a logo that looks amazing for a year, then becomes hopelessly dated.
Building a logo is one of the most important things to do if you want your web design business to be successful. Show companies why you're the perfect person to design their website with a logo that reflects your skills.
There's no time like the present, so get the ball rolling by sketching out some logo ideas right now.
---
No Comments