Back to homepage
How to Create an Amazing Chimney Services Logo
Posted on December 06, 2017 by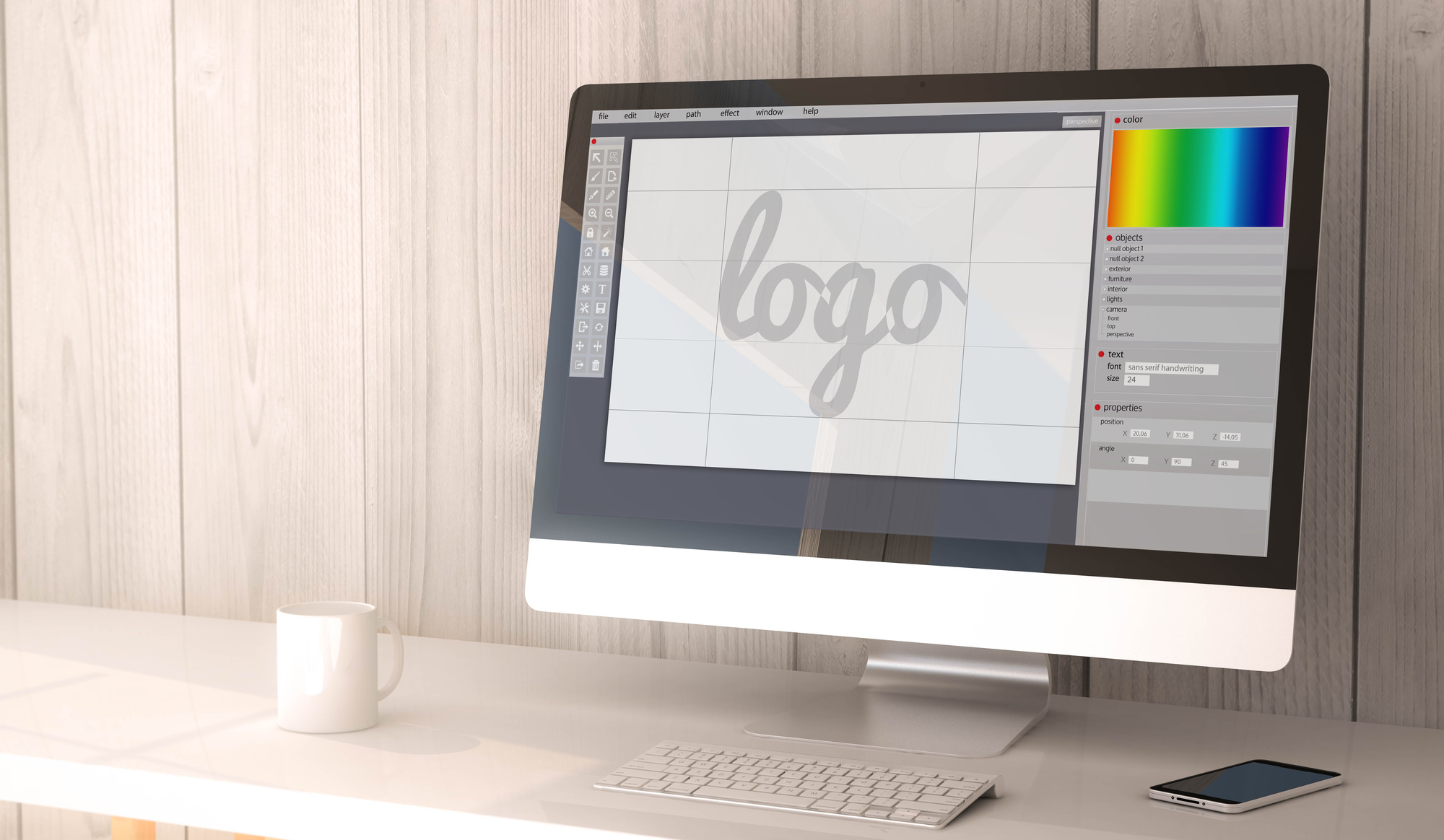 People become extremely attached to their favorite logos.
This is why so many Uber customers voiced their displeasure when the transportation giant changed its logo. The old logo was a representation of the relationship the customers had with the brand.
You want people to develop the same level of attachment to your chimney services logo. But it's hard to stand out in an industry where many logos look similar.
Let's look at how you can make an amazing logo for your chimney services company!
Choose the Color Scheme
The colors you pick for you logo tell people what they can expect from your business. They affect how your target audience perceives your brand personality.
For example, Harley Davidson wouldn't be as popular with rugged bikers if its logo was raspberry pink and Honolulu blue. But the color combo works very well for a brand like Baskin Robbins.
Thankfully, there are many colors you can use for a chimney services logo.
Blue can help you build an amazing logo. For one, it's it the world's favorite color. But people also associate it with reliability and professionalism.
Orange is another excellent choice for this industry. It signals sociability and affordability. Plus, it's an energetic color that evokes feelings of happiness.
Use the color wheel to find complementary colors for your brand. However, try to avoid including more than three colors in your logo design. While Google, eBay, and NBC can pull it off, using four or more colors tends to give off more of an easy-going, fun vibe.
Select the Graphics
When beginning your design, look for inspiration from other chimney services logos. Take a few elements of successful designs, but avoid copying them outright.
In this industry, many logos feature a chimney, for obvious reasons. But simply placing a picture of a chimney next to a bland text won't cut it. You need to put your own unique spin on the concept.
For starters, look at this example, which cleverly uses a ladder in place of the letter i. This is an excellent strategy as long as the readability of the logo doesn't suffer.
If you're still unsure how to approach your design, Click for More logo inspiration. Chimney Liner Pro does a great job of incorporating the ascender on the letter h into their graphic. It's a very simple yet elegant design that delivers a clear message to the viewer.
You can choose to mix your graphic with the text, like the examples mentioned above. However, you can also place the graphic to the left or right of the text, or even above or below.
Pick a Font
Most chimney services companies use similar symbols in their logos. So what will really differentiate you from others is the written portion of your logo. You want the name of your business to stand out.
Choose a font that compliments your graphics. But no matter how good a font seems to you, make sure it's readable.
ADAM.CG Pro is a very professional-looking font that pairs well with most graphics. It's also easy to read from a distance.
Another great all-around font you can consider is Florencesans. It's versatile and clean, and it suits the industry.
You can always include more than one font in the same logo. Just make sure that the two fonts aren't similar, as this can be distracting. Try pairing serifs with sans serifs.
Finally, consider other aspects of your font as well. Switch between lowercase and uppercase to find something that looks eye-catching. Also, feel free to play around with the scaling of your font by condensing it or stretching it out.
Make it Versatile
One of the keys to an amazing logo is adaptability. For example, no matter how much you resize or change the color of the Apple logo, most people can recognize it.
An adaptable logo is simple, not chaotic. The more you have going on in your logo, the harder it will be to adapt it to different formats. You want your logo to look good whether it's on a billboard, truck, Facebook profile, or t-shirt.
Never make a logo that's too detailed. When you shrink your design down to use it on a business card, for example, a small bird in the distance can end up looking like a speck.
Also, don't rely on colors to create a memorable logo either. In some cases, you might need to use a monochrome version of your design. So make sure it looks good in black and white before adding color to it.
Try Using Negative Space
If you look hard enough, you can see an arrow in the negative space between the letters E and X in the FedEx logo. You'll also find a subtle peacock beak among the feathers in the NBC logo.
These two brands both use negative space to make their logos more distinctive. When done properly, negative space can take your amazing logo design to the next level.
To use negative space, start by placing your graphic on a white background. Think about how you can cut parts of it out to create a second shape that's relevant to chimney services. You can also overlap new shapes or place white text over your graphic.
If you have a basic wordmark or lettermark logo, you can find shapes in the negative space of your letters. For instance, you can use the triangle found in the negative space of the letter V to add graphics.
Start Building Your Own Amazing Logo
Avoid trends as much as possible, because they come and go. Also, don't copy the logos of other chimney services companies in your area. Your goal should be a unique, amazing logo that will be the face of your business for a decade or more.
Design the graphic before deciding the font. This way, you can scroll through the entire list of fonts and see which ones fit best with your graphic.
Are you ready to start designing? Use our free online logo maker tool to create an eye-catching logo for your chimney services business!
---
No Comments