Back to homepage
Create a Logo and Avoid These Mistakes
Posted on June 08, 2017 by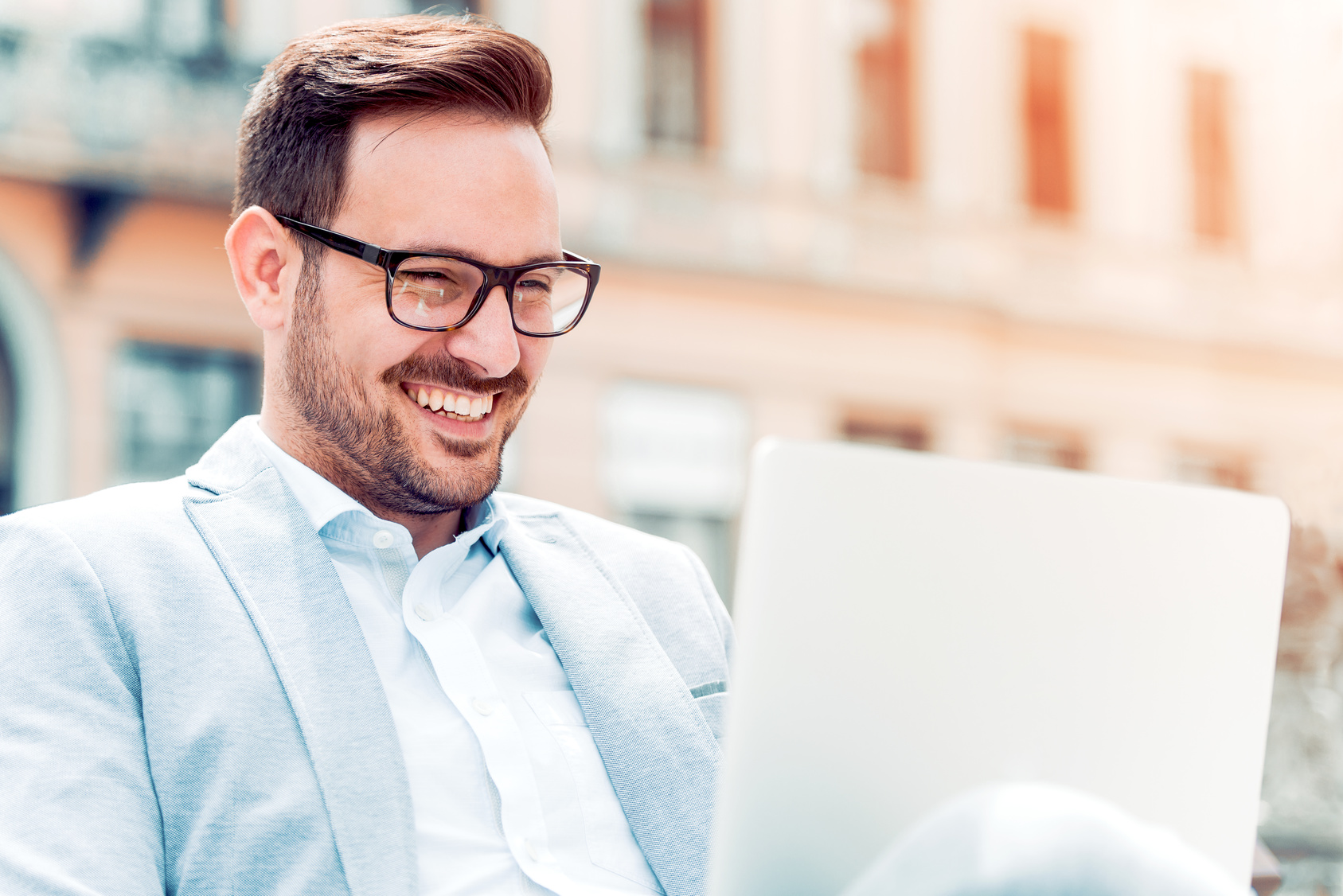 Want to have a stunning logo for your brand? Contrary to what you may have heard, there's no need to spend a fortune on this service.
Actually, you can create a logo with just a few clicks. There are plenty of online tools that make it easy to design beautiful business logos. All you need is some creativity.
Logo design services can exceed $2,500. Most freelancers charge at least $800. If you hire a web design agency, expect to pay more.
Additionally, no one can guarantee that you'll be happy with the final result. Some designers have huge potential, but limited experience. Others may not be familiar with your type of business and the message you're trying to convey.
Web design agencies may refuse to make the changes required, or charge extra for these adjustments.
The best thing you can do is create a logo yourself. Online logo makers feature professional templates for any niche.
Eager to learn more? Let's get into it!
Why Create a Logo Yourself?
The art of creating logos requires creativity and technical skills. After all, you want a logo that's relevant, memorable, and scalable.
It should also convey the brand's personality and gain immediate recognition. A good logo should give your clients a feeling of familiarity and trust. It needs to look professional and stand the test of time.
What if you lack the skills needed to create a logo?
You can always hire a web design agency, but the costs are high. This is where free logo makers come in handy. These tools enable users to create logos without the need for design skills.
All you need to do is choose a template, drag and drop items, and pick the right colors. It's that simple!
With free logo software, you'll save money and get things done in less time.
It's no need to give phone calls or send dozens of emails to a design agency. Your new logo could be ready in minutes.
These online tools are perfect for business owners, bloggers, and online marketers. When used right, they can help increase brand awareness and visibility.
Before getting started, check out these common logo mistakes and how to avoid them:
No Research
Just because you have a certain logo in mind, it doesn't mean it will work. The colors might not be right. Or the image might not reflect your brand.
The world's most popular logos share a couple of similarities, so use them for inspiration. Take a quick look at Coca-Cola, Toyota, Dell, Samsung, and other well-known brands. What do they have in common?
About 90 percent of these logos lack a by-line tag.
74 percent of them only use one color.
Just 31 percent include the company's initials in their design.
Most of these logos use the colors red and blue. According to experts, blue conveys trust. Red expresses strength and passion. Additionally, they use no more than three fonts. Using too many fonts can make a logo hard to remember.
Take the time to do some research before creating your logo. This way, you'll avoid common mistakes and produce something that's truly memorable.
Low Resolution
If you need a magnifying glass to read your logo, you're doing it all wrong.
With a few exceptions, resolution-dependent raster graphics are a recipe for failure.
A good logo should include quality images, with no pixelation issues. Not to mention that it's easier to edit vector graphics than raster graphics. Fortunately, most logo makers use simple images that are easy to read and understand.
When using vector graphics, it's easier to edit and scale the logo at any size. The image will look better on mobile devices.
Relying on Color
Using too many colors for logo design may distract attention from the core message. That's why the most popular logos use three colors or less.
Every color elicits a different emotional response.
Restaurants often use the color red in their logos because it stimulates appetite. Car manufacturers rely on this color to showcase their signature products.
Red also highlights images and text. In marketing, it drives customers to make buying decisions. For this reason, it's widely used for Click Here and Buy Now buttons.
Yellow draws attention and evokes cheerful feelings. This color is also associated with food.
Health companies use the color green because it symbolizes hope and fertility.
Dark blue is a sign of professionalism and expertise. It's a favorite choice for most corporations. Since it suppresses appetite, you should not use it for promoting foods and cookware.
Black is associated with prestige, authority, and elegance. This makes it a perfect choice for business and fashion logos.
White is typically used for promoting dairy foods, low-fat foods, and health products.
Toy manufacturers add the color orange to their logos because it's playful and energetic.
Now that you know these things, pick one or two colors that best fit your brand. Create a logo that can be easily associated with your business.
Before adding color, design it in black and white. People should be able to recognize your logo even in grayscale.
Following Trends
Trends come and go, but your logo remains the same for years.
Don't rely on the latest fads if you want to create a logo that lasts. Following trends is like printing the term of expiration on your work.
The best logos are timeless. They're just as popular now as they were decades ago.
For example, extreme minimalism was the latest craze back in 2014. Now, it lost some of its appeal.
In 2017, designers used broken letters and cropping to make logos. The question is: are these trends going to last?
Think about big names like Sony, UPS, and IKEA. Their logos haven't changed at all over the years. Yet, they still look fresh.
Another example is the BBC logo, which has remained the same since 1997.
Focus on your brand's core values instead of slavishly following trends. Create a logo that clients will remember for years.
Poor Font Choice
World-famous brands use Times New Romans, Arial, and Helvetica for their logos. Just think about Microsoft and Honda.
Complex fonts are hard to remember and may overshadow your message. Choose one that's legible, clear, and easy to the eye.
When you create a logo, consider your audience's age and demographics. Use fonts that match the purpose and message of your brand.
Decide whether you want a traditional font, a bold font, or an elegant font. Select one that resonates with your business and targeted customers.
Copying Current Logos
Drawing inspiration from the most iconic brand logos can increase your success. But it's an excuse to copy them.
First of all, you run the risk of violating copyright and trademark laws. Secondly, it can hurt your credibility.
You must create a logo that's unique and original. It should not look too much like your competitors.
Select fonts, shapes, and colors that set your brand apart. This will help your clients easily identify your business and its values.
A logo that lacks originality will confuse your customers.
Get creative and play with colors. Experiment with different icons and create your own fonts.
Using an Overly-Complex Design
You probably have lots of different ideas for a new logo, which is great. However, you don't have to use all of them!
An overly-complicated logo will be difficult to remember and lose its meaning. Additionally, it may increase printing costs.
Embossing looks good on the page, but it's difficult to reproduce on different materials. Complex graphic elements can turn a work of art into a visual nightmare.
One of the best ways to make your logo memorable is to keep things simple.
For instance, big brands like GAP, Apple, and Nike have a simple logo that anyone can recognize. The font style is clean, and the background is solid.
Choose a simple picture and upload it to the logo maker. Remember that more is less.
Typographic Issues
Surprisingly, even the best designers make typography mistakes. For example, Curlz and Vijaya fonts have no place in a professional logo.
Predictable typefaces, excessive spacing, and super-heavy fonts are not the best choice. Also, it's not unusual to see misspelled words in a logo.
These silly mistakes can hurt your business and make you look like an amateur. To avoid them, run the text spellchecker before finalizing your logo.
Using Acronyms to Create a Logo
Unless you have a popular brand, refrain from using acronyms. Customers might not be able to remember them and understand their meaning.
Also, there might be other brands that use the same acronymic as you do.
Eventually, you can shorten your business name. Just make sure it's recognizable and easy to memorize.
Another strategy you can use is incorporating the company's name with an acronym logo. This will make it stand out from the competition and strengthen your brand.
As you see, it's not that hard to create a logo. Avoid the most common mistakes and keep things simple.
For a quick boost of inspiration, check out these expert logo design tips!
---
No Comments