Back to homepage
18 Free Tools for Small Business to Grow
Posted on March 22, 2017 by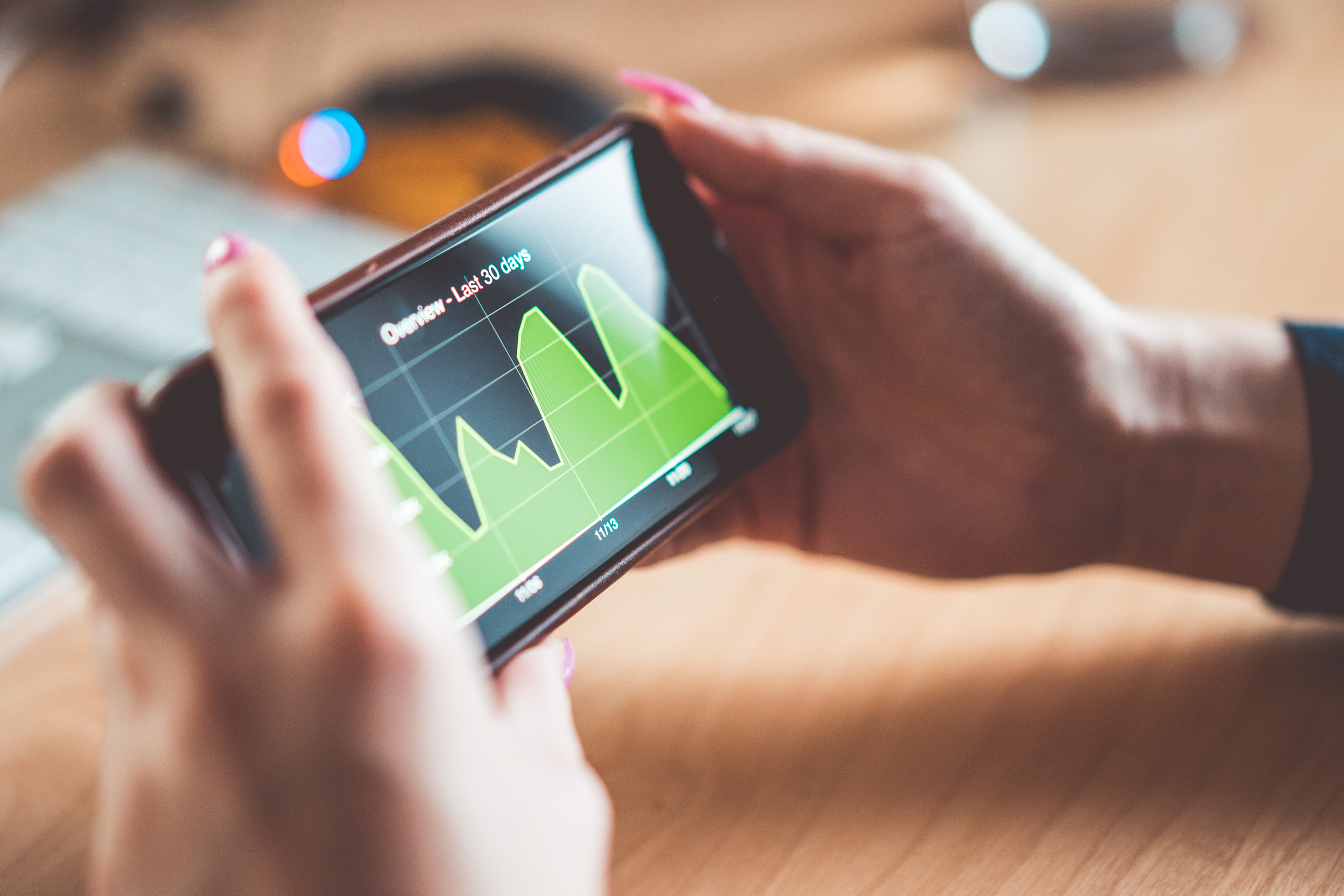 If you are on a tight budget and need extra strength to your small business growth, you are not alone. Who hasn't been in this situation before, right? So in order to help you out, I selected some great free tools that may give you a hand.
What are the online tools that you are using in your day to day? If you've never thought much about it, believe me: this is fundamental to the smooth running of things. Free tools or even Freemium are really good to give you an idea of what the tool could make for you and if it is a rentable option, you can decide to pay for it in the future.
But, as we don't always have that much of a budget, let's focus on the free tools listed here that will help you in 10 different business areas:
1) Audience Monitoring
2) Performance Monitoring
3) Research
4) Project management
5) SEO
6) User Experience
7) Email Marketing / Chat
8) Design
8) Social media
9) Management
1) Audience Monitoring
This is an ideal option for anyone looking to measure audience's reactions to a video. If you work with Youtube or Vimeo, you can use Wistia.
Advantages
Wistia is a very cool ecommerce tool for those who want to know more about how your videos are being interpreted by the audience.Where does your person pause the video? At what point does he leave? Is there a stretch that people are seeing over and over again? You can find it all out.
How to use
You just need to register and enter the URL of the video to be monitored. The free version of the program releases up to 3 videos with a maximum consumption of 5GB per month.
With a system of more than 100,000 online partners, Navegg is able to give you tons of information about the visitors that enter your website (even if for the first time).
Advantages
With the Navegg you can get to know your audience very easy, because it brings important information about users almost automatically. Through the platform you discover the main websites that users recently visited, the products they searched for, the influences of each social network on their purchases, and more.
How to use
Like Analytics, Navegg gives you a code that you must install on your ecommerce platform.

2) Performance Monitoring
Have you heard that the future is all about mobile? Well, actually the future is now and this service from Google helps you know if your store is on mobile.
Advantages
Google PageSpeed Insights is Google's ecommerce tool that measures the responsiveness of your site – that is, your ability to receive smartphone or tablet users. The more mobile-friendly your brand is, the more earnings in terms of SEO and organic traffic you will get.
How to use
Enter your URL and the site will show a score from 0 to 100 for the responsiveness of your website. The higher, the better.

3) Research
This is a really nice design tool for those who need to create questionnaires quickly and practically.
Advantages
Putting a questionnaire on the website to understand people's actions might be a great idea. Nothing too long, of course, only ask the essential questions to detect what is happening.
How to use
The usability of this tool is very good. You create forms with the dynamic "drag and drop". After that, you can share your questionnaire via social networks, by email or even by placing a code on your website.

4) Project Management
Cacoo is an online service that allows the collaborative creation of diagrams. The free plan allows you to download diagrams in PNG format.
Advantages
If you need to sit down with the team and build processes dynamically and collaboratively, that's the right tool. Flowchart, routines, mind maps … The program is very flexible and functional.
How to use
You just need to register and start creating with your team.
It is one of the free tools that allows you to manage a complete project. You can even customize the service with your company's colors and logo.
Advantages
The platform has obvious advantages for every business that involves a team. Once logged in, you can set goals, communicate with other members of your team, and see progress made on each of the pre-set tasks.
How to use
Just register to use.

5) SEO
This tool tracks for free a list of 10 keywords that you will write down. Define which keywords you consider strategic for your business and follow up your results.
Advantages
If you want to succeed in ecommerce, you need to work on your SEO. To work the SEO, in turn, it is necessary to track each valuable keyword for your business.
But how do you track your positions in Google for keywords every day? There is a tool for ecommerce that does this automatically, and its name is SEO Monitor. In addition, you can still select the top competitors and see their positioning compared to you on the same keywords.
How to use
To use the free version of the tool, just enter the website and register.
This is the main tool for ecommerce in terms of SEO. Where you can search trends in keywords, opportunities, search growth charts etc.
Advantages
You will find keyword opportunities for your business, search volume, competition and their respective prices. As I already said, it is a fundamental tool in terms of SEO. And it's free.
How to use
You need to have a Google account, then log in.
Another well-known tool on the market. Through it you can identify badly indexed pages and find out more about how Google bots' see your site.
Advantages
Another key resource for ecommerce entrepreneurs, Google Webmasters Tools identifies opportunities for SEO improvements, shows which pages and keywords are driving good traffic to your e-store, recognizes new links pointing to your site etc.
How to use
Like Analytics, access is free. Just log in and a code will be provided – you must enter it on your website HTML.

6) User Experience
Stop imagining which problems people face while surfing on your website. Get real through User Experience or UX as it's called.
Advantages
Optimizely can be used to run experiments on many different platforms. Create a project based on the platform you're using. Web, Full Stack or Mobile. It's important to discover if any button or process inside your ecommerce breaks. If people click on red or green. This specific details of a website and its clear communication can make all the difference when it comes to buying decisions.
How to use
Enter the free trial for 30 days just by registering an account.

7) Email Marketing and Chat
One of the most well-known email marketing tools, Mailchimp delivers email marketing campaigns effectively to your leads.
Advantages
With this ecommerce tool you have access to good delivery rates and reporting with campaign metrics. You can upload list of contacts and edit them later.
How to use
The free version allows up to 12,000 emails being sent each month to a base of 2,000 contacts.
It is an ecommerce tool that scans web blacklists and shows if your domain is in any of them.
Advantages
A blacklist can be a big problem, since once you start it, your domain starts to have serious problems with the delivery and credibility of the email marketing service (a very important resource for any online business). With the MXTool Box you have the possibility to identify the problem and, from there, take action to solve it.
How to use
Just sign up for the system and start doing your searches.
Zopim is a practical and uncomplicated online chat.
Advantages
Having an online chat can increase, in a few days, the average ticket of your store.
With a person ready to make an excellence call, the customer finds what they are looking for and can still be persuaded to take other products that had not caught their attention previously.
How to use
The free version, although limited, can be a good one to test the service. Just register, copy your code and paste it on the website.

8) Design
Those who work with e-commerce often have a hard time with the "weight" of image files. Tiny png helps you compress your png and jpeg files.
Advantages
Since we understand that good images sell more, the great advantage of these tools lies in the fact that you do not have to give up a quality photo just because of the weight of the file. They optimize your images with a perfect balance in quality and file size.
How to use
Just upload the image directly on the site.
If you do not have and do not want to have technical knowledge about Photoshop or Illustrator, an ecommerce tool like Pixlr Express can aid in the editing of visual pieces.
Advantages
You can work quickly and easily with very interesting effects for your banners and images.
How to use
Upload the image directly on the service website.
9) Social Media
This tool, created by Twitter itself, serves for you to dynamically monitor everything that is said about your brand in the social networks.
Advantages
Maybe you think Twitter is not a social network so fundamental to your business – and it may or may not be true, it all depends on how you work.
The fact is: Twitter is a very busy social network and full of users interacting 24 hours a day. Maybe it's cool to have a sense of what's going on there.
How to use
Install the extension in your browser and start using the service.
Hootsuite is a panel that shows, in an integrated way, all your actions on social networks.
Advantages
In addition to giving you a much broader and more strategic sense of what your brand has done on social networks, Hootsuite can help all those entrepreneurs who end up wasting too much time on web profile management.
How to use
Register to start using the free version.

10) Management
ZeroPaper is the ideal ecommerce tool for the entrepreneur who has difficulty controlling his/her financial flow.
Advantages
The platform supports the virtual store manager in the task of having a daily picture of the financial health of the company.
How to use
Register on the website and import the file from the company's current account (via internet banking). Once configured, the system will now provide payment reports and alerts via SMS.

So, what do you think about this tools? Have you used or are you using some of them? Let me know below if you have any other free tool to indicate. It's always great to share knowledge on the business field. See you!
---
No Comments