Back to homepage
Gaming Logo Ideas to Take Your Brand to the Next Level
Posted on August 10, 2019 by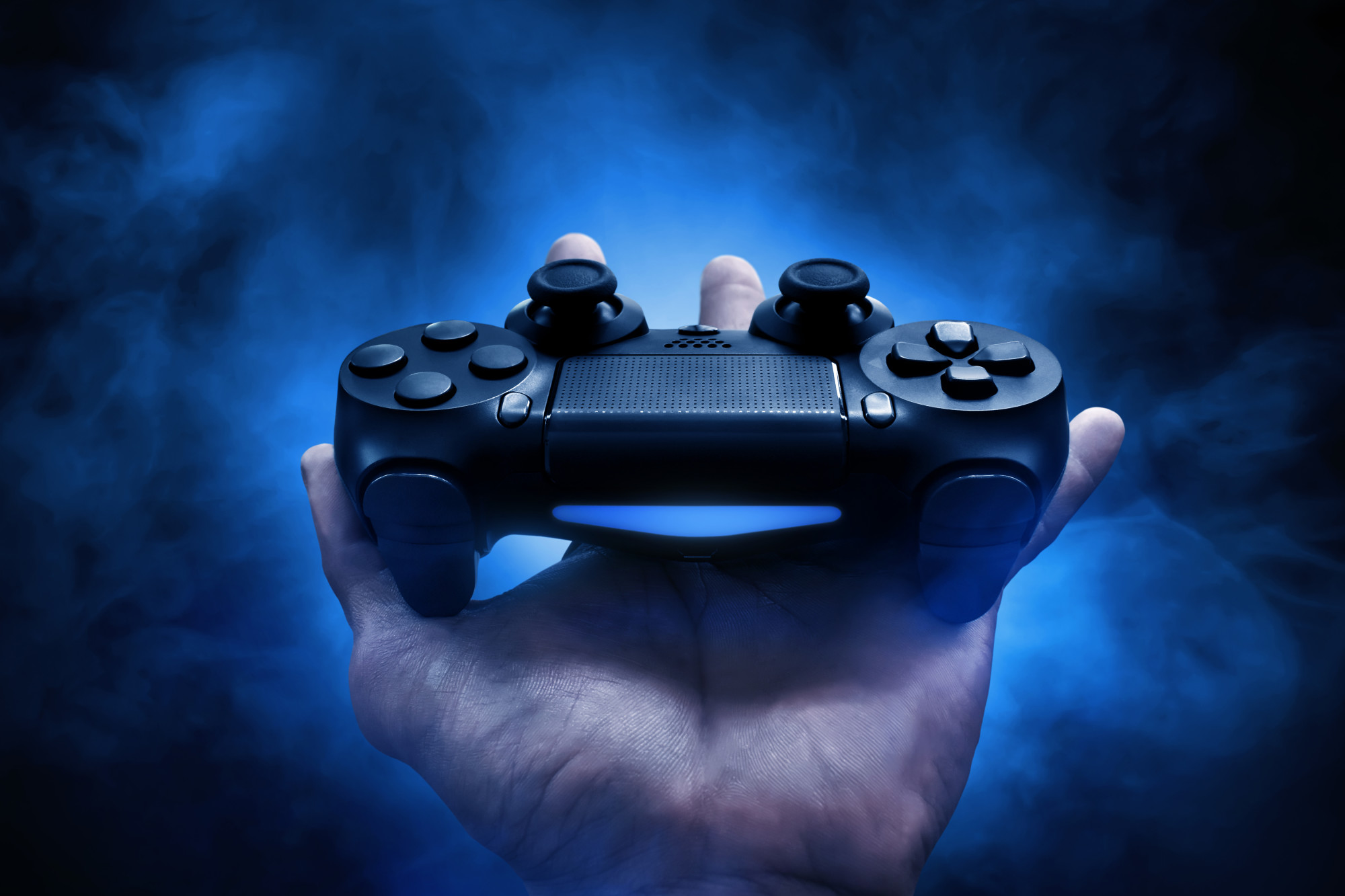 With the variety of platforms for gaming, many creatives have more chances to realize their dreams of getting into the gaming industry. As both the cause and effect, the number of gamers are rising, too.
The tools for making games for mobile devices, for instance, are available to anyone. More indie companies are creating games for the PC and consoles, as well. If passion is only what you have, you can instead create a gaming channel on YouTube.
Whatever you're thinking of starting, however, you need to lay out the groundwork for it first. You first have to take care of business essentials, like the equipment, applications, and things like your gaming logo.
The logo is going to be your brand's face, so it's important to get it right from the get-go. If you're stuck in this area, keep reading to get some cool ideas. 
Gaming Logo Design Ideas
If you need some ideas for your new logo, look at what the other companies did to get some inspiration. Observe what elements they have in their logo that you can replicate. Here are some design ideas you can incorporate into your logo.
1. Your Name or Initials
Think this is too simple? Nintendo, PlayStation, Atari, and Sega would beg to differ.
Games like Uncharted and Super Mario go by this design, too, and you can't see anyone complaining. The video game companies EA and Blizzard only have their names in their logos, as well. 
They're simple, yet effective in creating familiarity. That's because even though they only used their name, they made sure that the logos are unique and manifest their brand and values.
2. A Character or an Iconic Object
If you're thinking of a video game logo, considering the main characters is a good start. Any objects that are important to the story can also go into the logo.
Take the Final Fantasy series as an example. Aside from the all-too-familiar "Final Fantasy," each iteration also features a character(s) or something from the game.
FF6, for instance, features Terra Bradford, a playable character in the game. FF7 features a meteor with blue and green shades, which reflect the color tones of the game. The meteor represents the Materia orbs that are crucial to the game's setting.
Other examples are the Skyrim logo, which features a dragon, and the Witcher series logo, which features the pendant of the main character Geralt.
3. A Gaming Peripheral
This is another popular idea for gaming companies and channels alike. Take a piece of gaming peripheral, make it look a little different, and insert your name (or not).
The joystick is a popular choice because it's one of the best representatives for gaming. Almost anyone who sees it will know that it's about gaming.
Headphones are also a good idea; you'll often see gaming channels with a human wearing a pair of headphones. Other ideas you can use include an arcade machine and the mouse.
4. Virtual Items
Potions, rupees, gems, treasure boxes, and even pots are iconic representations of gaming. Almost any game has a variation of these items, but the purposes are still the same.
You can use these for your logo, as long as you make it clear enough they're from a game. This is going to be a bit trickier because other industries may use these items, too. For gamers, however, they will know what you're referencing to right away.
Health bars and hearts, although not items, can also represent your gaming company or channel well.
5. Pixel Art
The gaming industry has come a long way from the 8-, 16-, and 32-bit eras, but it seems like we're coming back. Pixel art is becoming popular again for video games because of its nostalgic and vintage effect.
If that's what your brand is aiming for, why not make a pixel art logo? This is an especially great idea for gaming channels focusing on old games. It's also suitable for gaming companies making pixel art games.
Things to Consider When Choosing a Gaming Logo
While thinking of a logo, though, you have more to consider other than creativity. Consider your branding, and then from there, decide on the following:
1. Colors
In the Witcher games, black and white stand out, with red serving as an accent color. This color choice goes well with the game, which features dark tones.
The NBA games' colors, of course, come from the basketball franchise. 
The prominent color in the Xbox is green, representing feelings of envy. It may make people feel like they had to buy it. 
This is one of those examples wherein the color unexpectedly worked for the brand, though. The real reason why it had the color green was that the only marker available to the artist was green.
Think your color choices through, but don't hesitate to play around to see what will stick.
Breakout Games, which only has one color, also did this right. The escape room's logo is in red; this color makes you feel fear and uncertainty – which are the feelings they want you to have while you're inside their "trap" rooms. 
2. Typography
Your typography choices must also represent your brand, but make sure it's unique. This will make it easier for people to relate the font to your brand, even when it's used outside the context.
The Horizon Zero Dawn game, in particular, has a good choice of font. It's set in the future, wherein AI robots and futuristic technologies are a heavy theme. At the same time, humanity is back to living in tribes and with fear of technology.
The HZD logo represents both the futuristic theme and the broken world.
3. Impact
Everything can be perfect: the icons, the typography, the colors, and creativity. However, it can still have one thing missing: the impact.
When your audience sets eyes on it, they should not only get brand familiarity, but it should also invoke certain feelings from them.
Test your logo firsthand to see how it makes you feel, then let others take a look, as well. This will give you insight on what you can change and what elements aren't working for your intended reaction.
Learn How to Make a Gaming Logo
Your best logo ideas might come at any time; list down all your ideas so you can explore them all later. What comes next is creating the gaming logo itself.
Learn how to do that by reading more of our guides about logo creation. 
---
No Comments