Back to homepage
Getting Started on Instagram: 10 Tips to Be Successful
Posted on January 20, 2020 by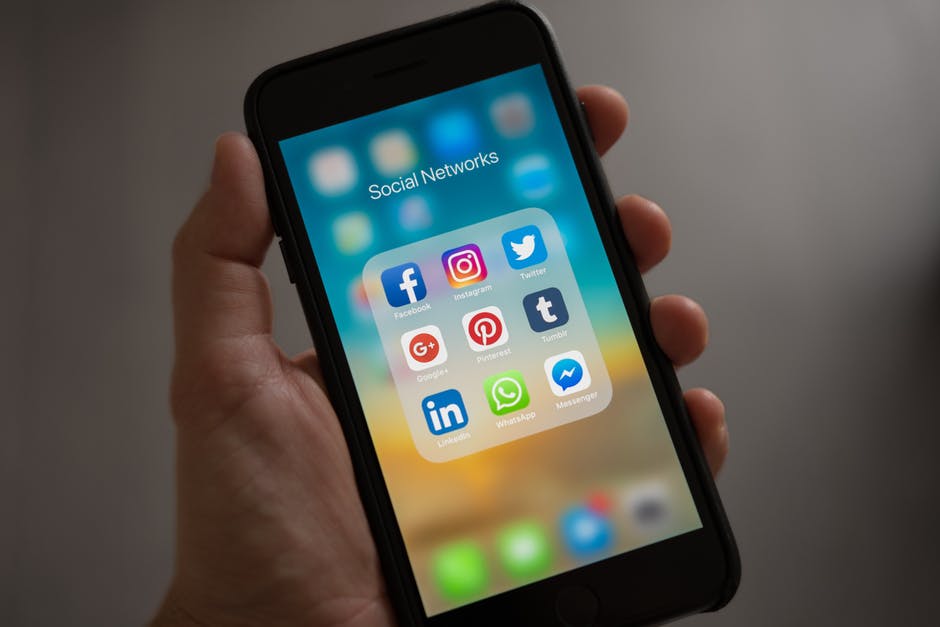 As a business owner or manager, it's essential that you know how to run an Instagram business page. Social media is a necessity when trying to build your brand and reach a large target audience. In more recent years, Instagram has climbed its way to the top of social media platforms. 
Instagram allows you to reach an audience through photos and captions. Instagram's business page feature allows you to place contact information into your bio including links to your business' email address and website address.
Getting started on Instagram, however, does require some general knowledge on how the platform works. Whether you've been absent from your Instagram account for quite some time now, or if you're new to the platform altogether, it's time to start getting acquainted with it. 
Knowing the ins and outs of Instagram is going to be your starting point for attracting previous customers and gaining new ones. To start your successful Instagram journey, continue reading below. Here's everything you need to know about getting started on Instagram!
1. Choose a Username That's Recognizable
Unlike Facebook where you simply put the name of your business for your profile, Instagram allows you to create a user name for your account. However, it's advised that you consider using your business' name or a username that's recognizable to customers. 
There's no first and last name on Instagram, but you can place all of the words of your business's name together to create one username. If need be, you can use underscores to separate different words, but many companies just put it all together as one. 
The username that you choose is going to be how your customers and followers find you. When creating your account, Instagram will also ask for your full name. Be sure to fill this information in with your business's name. 
This will bring your account up when people search for your business.
2. Upload a Profile Picture That's Recognizable 
Your next step will be to upload a profile picture that's recognizable as your business. The perfect size of an Instagram profile photo is 400×400 pixels. You want to choose something that Instagram users will see an automatically know that it's your business. 
One great idea for a profile photo is your business' logo. Your previous customers will know exactly who you are when joining Instagram and new customers will begin to associate your logo with your brand. However, do keep in mind that you'll need to upload your profile picture on a mobile device using the Instagram app. 
If your logo isn't saved into your mobile device, then you can import it from Facebook. 
3. Update a Well-Written Bio
A great profile picture needs a well-written bio to back it up. What's considered a well-written bio for businesses on Instagram? Instagram gives you a 150-character limit for your bio. 
This means you need to be clear and to the point in your bio. State who you are as a brand, what makes you stand out from the competition, what your mission statement is, and forms of contact. Be sure to place your website and email address or other contact information in the bio as well. 
These will be shown as links and your followers can click on the links and be directed to your website or email in a matter of seconds. 
4. Start Following Other Pages
You'll want to begin following other pages on Instagram. The more accounts you follow, the more connections you'll make. It's another way to network and another way to get to know other people in your industry. 
Use Instagram's search tool to search for businesses similar to yours or related to yours. Do you work with other companies? Find them on Instagram and be sure to follow them. 
Once you follow them, you can almost guarantee a follow back. Search for them using the names of the companies or hashtags that are relevant to the industry. You never know, you might even become inspired by what these other pages are posting. 
5. Post Valuable Content and Photos
Now it's time to start posting your own content! At the bottom of your Instagram app, there are 5 different icons. The middle app with the plus sign inside the box is how you'll add your photos. 
Unlike the profile picture, you can upload a photo to your feed from your computer. Use this link: https://setapp.com/how-to/how-to-post-to-instagram-from-mac to learn how!
Once you click this button, you'll be given the option to take a new photo to post or upload an existing one. You can also create a new video or post one already saved in your gallery. Once you've got your photo, you can then add on filters and other types of enhancements. 
Although using a filter here and there is great depending on the type of photo or video you're posting, keep in mind that you don't want to go overboard with filters either. Be sure to scroll through all the different editing options before posting to ensure you have a perfected final product. 
But before you hit post, there are a few other things you should know about as well, such as location and hashtags. 
6. Set Up Your Location
Before you post a picture, you'll have the option to put the photo's location on it. It's ideal that you use this feature because it'll let followers know where your place of business is if you have a physical address. You might even come to learn that someone else has already named your place of business for you. 
If not, go ahead and name it yourself! Then, when customers use your products or services, they can add your location to their own photos and spread the word! Once you post a photo with your location, the location will appear on top of the photo as a blue link.
Click the link to see all other photos tagged at your location. Anyone who adds your business' location to their photos will have those photos appear here. You can then see what customers enjoy about your business! 
7. Always Use Hashtags
Hashtags are another important factor to consider before posting your photo. Hashtags are a great way to attract people to your Instagram page. For example, if you sell hair products and use a hashtag, "#healthyhair," you'll draw attention from people who are looking up posts on healthy hair. 
However, be sure to use hashtags correctly. When posting a photo, the hashtags in the caption should be directly related to the photo you're posting. There's nothing worse than tricking people into visiting your page by putting a hashtag on a photo that has nothing to do with it. 
8. Interact with Your Followers
If you want to be successful on Instagram and stay successful, then you need to interact with your followers. When followers send you direct messages or DMs, be sure to reply to them within a few hours. If anyone comments on your photos or ask questions, always be sure to respond back. 
Even if it's someone leaving a comment about the product and not a question, respond. This shows your commitment to your brand and your customers. It'll also keep your followers engaged. 
Another way to interact with followers and keep them engaged is to post promotions, contests, giveaways, and more!
9. Research Your Competition
You never want to take the same content that your competitors are posting and use it for your own page, however, what you can do is visit their pages and get inspired. See what it is they're posting, how often they're doing it, and how they keep their followers engaged. 
What do you like or dislike about their Instagram page? Take this information and find ways to incorporate it into your own page while staying unique and true to your brand. 
10. Advertise Your Instagram Account
Advertising your Instagram account is another must. If you've only used a Facebook account and a website for years, how do you expect your current customers to find you on Instagram? Advertise your new social media platform by posting links to your account or your Instagram handle on all of your other pages.
Promote your new social media account in any way possible. You can even consider adding it to your business cards!
Getting Started on Instagram Takes a Few Steps!
There are several steps that you need to take when getting started on Instagram. However, once you follow these steps listed above, you'll be a successful Instagramer in no time!
For more posts similar to this one, be sure to keep checking back with us daily!
---
No Comments