Back to homepage
Here's How to Choose the Best Logo Colors for Your Brand
Posted on September 26, 2019 by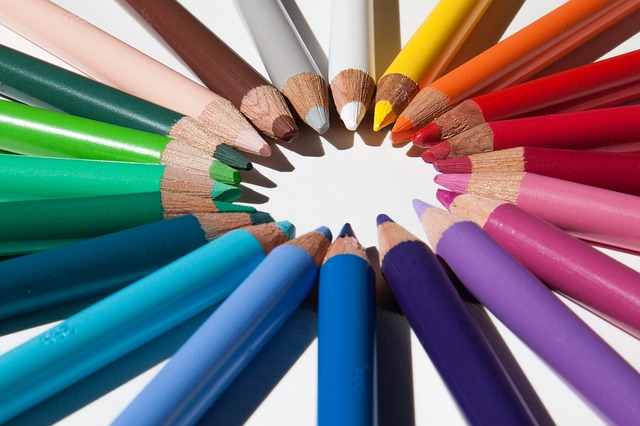 The color of a brand is one of the first things we notice when we look at a logo. In fact, colors have a psychological effect on how we react. 
That's why choosing the best colors for logos is so important. These colors will have a longlasting effect on your brand and marketing. 
When we think of successful companies like McDonald's, we imagine red and yellow. Amazon is black and yellow, while Facebook is blue. Picking the right color can help your business make a lasting impression.
The right logo colors can improve a customer's brand perception and enhance your client base. Continue reading to learn how to choose the best colors for logos.
Less is More
When it comes to creating a logo, choosing fewer colors is best. This is because too many colors can make it difficult to print your logo on different backgrounds. You will also need your logo to look good at various sizes.
For example, if you were to make a label with your logo on it. It should be just as identifiable at that size as if it were on a t-shirt or printed wall decal. This is known as scalability.
Having only a few colors on your logo makes it easier to be consistent with your brand. Repetition is key when it comes to marketing. If you are able to use the same colors on all of your products and merchandise, it will stick better in your customer's minds.
Know Your Industry
Before you can create your logo and choose colors, you must first understand your target audience and what will appeal to them. Knowing what appeals to your demographic will affect what colors you use along with how your logo will look overall.
The colors you use have a strong impact on who you are trying to attract. So be sure to research your industry before picking a color. In fact, each color has its own psychological meaning.
For example, red is a color that evokes power, passion, and strong energy. Pink is considered a more feminine color and tends to make us think of vulnerability, love, and tenderness. Green is fresh and reminds us of nature, growth, and prosperity.
The shade of the color you choose can also determine its meaning. So keep that in mind.
How Will it Look?
Depending on where you will be printing your logo, on a t-shirt, paper, or decal, the colors you choose may look different. This is because the ink of your printer may not be as complex as the digital color palette you've chosen for your logo. 
Find a professional graphic designer who can help you choose colors that look great no matter what medium you put your logo onto. Sometimes it's better to go with simpler colors so that they are easier to reproduce.
Best Colors for Logos
We hope this guide helps you choose the best colors for your logos. Each brand is unique and some colors may work better than others for your industry. With some research and strategic planning, you'll find the perfect colors for your business!
Looking for more tips on improving your logo? Check out our blog for more amazing ideas.
---
No Comments