Back to homepage
Here's What You Should Consider When Looking to Hire SEO Expert Consultants
Posted on November 01, 2019 by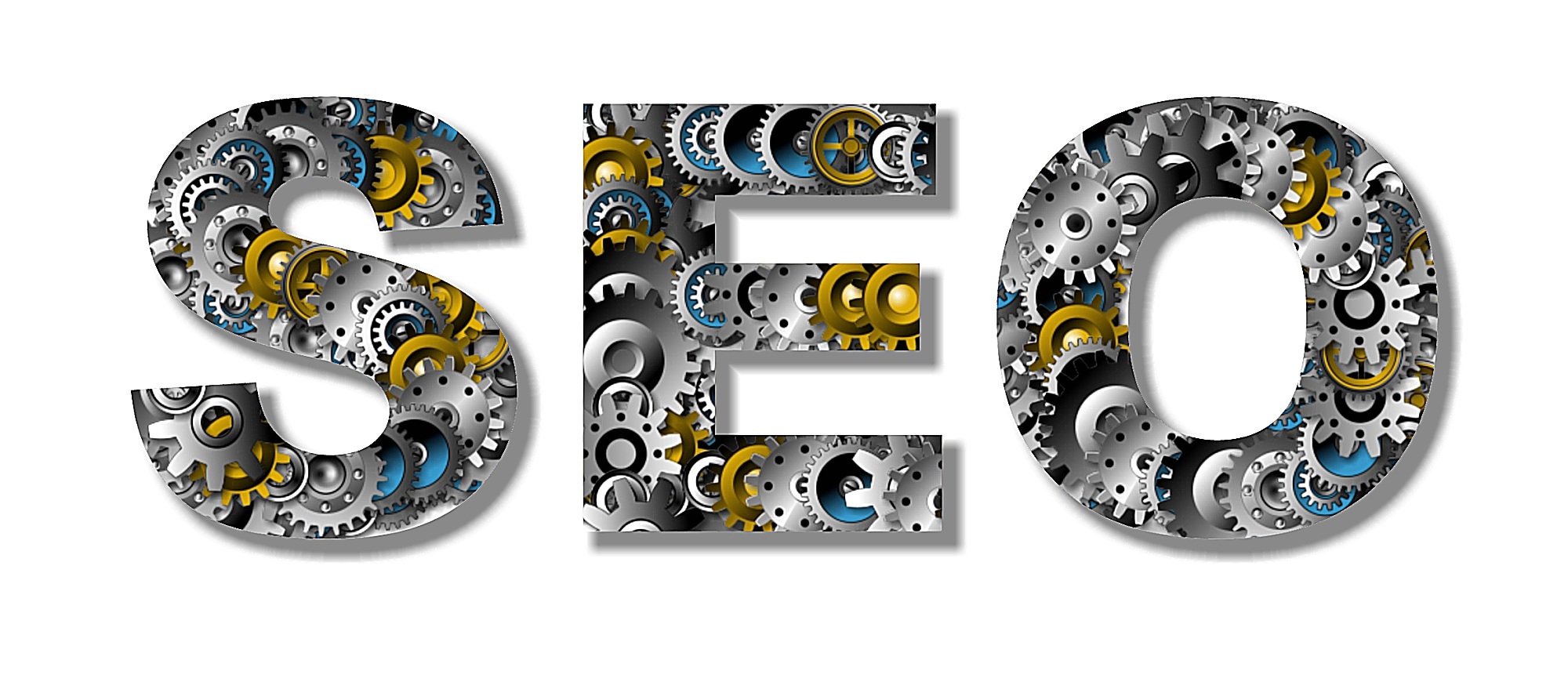 Hoping to hire SEO expert consultants? Every business should – never take search engine optimization lightly! It requires skill and experience to pull off right.
But how do you know which team to hire? How do you know you're getting your money's worth? You don't want to end up wasting limited resources on an SEO company that might do you wrong.
We've got you covered! Check out our guide below for ten crucial tips to help you find the right SEO expert.
1. Proof of Experience
Can you get lucky hiring a newcomer to the scene and get an amazing SEO campaign? Yes, but the chances are low. Experience and skill go hand-in-hand, which means you'll want to hire SEO expert consultants that have been in the field for years.
That said, don't simply take their word.
If the SEO consultant says they've been around for five years, ask for evidence of this. Request for the URL of a few websites they worked on before and run a quick test. Check if those websites gain traffic, how high they rank when you run a Google query, and look for things like fast loading speeds or a mobile-friendly design.
More importantly, conduct a portfolio check. Let's discuss that a bit more in-depth below.
2. Portfolio Check
When hiring SEO expert consultants, make it a habit to ask about their previous clients. You'll need to check how thick their portfolio is. The more clients they worked with before, the more experienced and skillful they are.
After all, most companies wouldn't hire them if they didn't showcase their expertise.
If they do provide a list of previous clients, look for big names. Look for companies you know. The more big-name companies there are, the more reliable the SEO consultant is.
Don't forget to check when they last worked for a client. Even if they have a good history, the SEO team you're looking at might not have updated tools or techniques if their last big job was five years ago. Always prioritize hiring SEO expert consultants that stay in the loop, especially since Google updates its algorithm often.
This might seem like a small detail but check for spelling and grammar in their portfolio presentation. It's little details like this that hint at how meticulous they can get with their work. A fancy presentation helps too!
3. Ownership of Content
Most businesses forget to ask about content ownership. Don't make this mistake because it could leave your site dead and dry!
Say, for example, you hired the folks at SEO Explode. They offer great deals but don't settle with the promises of outstanding SEO work. Make sure to ask if the content they made for you belongs to your business now or if they keep ownership.
If the content belongs to them, they have every right to take down all the blog posts and links they provided. It might not happen immediately, but they could, one day, remove all the stuff you paid for. It's impossible to avoid this since some SEO experts want a backup plan in case they financially go under, but it's safer to hire an SEO professional who gives you full ownership.
Ownership guarantees you never need to worry about that traffic-boosting content going away. It's yours and how you use it now falls into your hands. The SEO team simply provides it for the money you pay, and they'll leave it to you when they go and the contract's up.
Some companies offer limited exclusivity, which means you get to keep the content but only for a few years. Once you reach the deadline, say five years, you need to let go of the content they made for you. This is still fine since you have time to replace it with newer content.
4. Which KPIs Do They Track?
Key Performance Indicators help you monitor whether your SEO campaign is going to be successful or not. The numbers showcase whether your new posts, chosen keywords, and link building efforts can achieve your goals. That said, not every KPI is essential to your success and focusing too much on the wrong ones can lead to wasted time and effort.
You don't want to hire an SEO consultant who focuses too much on mentions and page shares. Sure, those are important because they measure the total reach of your brand, but they don't correlate directly to ROI. You need to prioritize KPIs that affect immediate profit and conversions like landing page performance, cost-per-acquisition, bounce rates, and page speed.
Knowing which KPIs they track can tell you a lot about their SEO skills. Separating KPIs that focus on revenue and expenditure instead of vanity numbers – such as social media shares – highlight their know-how and priorities.
At the end of the day, your SEO campaign should focus on helping your business earn. Things like brand mentions are great but they're not the cornerstone of your investment.
5. Ending the Contract
Don't forget to ask about terminating the deal. What's the process of ending the contract and how do you proceed once your relationship with the SEO team ends?
First, ask about termination fees. Make sure you know about any charges in case you need to end the deal before the appointed date. If they do, don't forget to look at the details in the contract to verify if it's there.
You also need to ask about expiration issues. What happens if the contract expires but the SEO consultant didn't finish the job? Will you need to cancel the current contract, renew it, or have the SEO team continue to work without pay?
If you must terminate the contract early, ask about the remaining fees for any unfinished work. You also need to ask about ownership – which we discussed above – because the SEO expert might have claim over content until the contract ends. Clear out any ambiguity before you part ways.
Did you finish the contract and part ways with the SEO team on good terms? That's great, but make sure you can still contact them afterward. You'll still need their advice in the future, especially when it comes to updates and fixes for the content they made.
6. What Do You Expect to Achieve?
Make it a habit to ask the SEO expert about their expectations. Try to keep things grounded in reality. Hoping to hit the top spot on Google SERP and amassing hundreds of thousands of new site visits per day sound great but also unlikely, especially in only a few months.
Ask for specific goals.
Do they aim to shoot for page 1 SERP results? Can they aim for a lower bounce rate or higher landing page performance? Do they hope to top local search results or will they prioritize national SEO instead?
Understanding their expectations helps you determine if the SEO team has a grasp on the task at hand. Some might promise rank zero (referring to snippets) or a guaranteed number of leads per day. Others might promise thousands of traffic per day.
Those are the teams to avoid because you can never quantify exact results when it comes to SEO. The rules change all the time and Google keeps on updating. Even if the status quo remained the same, you can never expect visitor behavior so steer clear of companies that promise exact results.
Speaking of companies to avoid, let's dive into the warning signs you should look out for:
7. Warning Signs
Did the SEO expert guarantee success? That's a red flag right there! No matter how good the SEO team is, they can never assure success due to the nature of the Internet.
If you can look at their portfolio, take closer inspection and see how they provided backlinks for their previous client. Did they go through the effort of guest blogging, creating evergreen content, and maintaining fulfilling engagement with the target audience? If they did that's great but what if they bought backlinks instead?
Buying backlinks is a quick route to an online grave. Search engines no longer allow this. If the SEO expert conducts this kind of tactic for your business, you might see your ranking plummet and it'll be difficult to pick yourself back up.
Take time to look at the blog posts they provided too. Run them on tools like Copyscape and double-check for hints of duplication or plagiarism. Google doesn't necessarily punish sites for plagiarism or duplication.
However, the search engine will only prioritize content that appears relevant and comes from a recognized authority. It's more likely to show content from a well-known site instead of yours, even if your post is the same. It'll be more obvious to your visitors that you copied something, making your site look inferior in the process.
Using apps to spam content or spin blogs is another warning sign to look out for. Spamming links on Twitter or Yelp reviews can easily get your pages penalized. These acts only hurt your site so avoid SEO consultants that still resort to these outdated tactics.
In short: avoid companies that resort to black hat tactics!
8. Exact Terms of Payment and Fees
Did you go through the previous seven concerns and found a company that checks all the marks? That's great, but you're done yet. You still need to ask three more things and the next bit is about money.
Get an exact amount for their services. Do they charge $200 for four highly optimized blog posts and some backlinking opportunities? Do they charge extra for on-page optimization and a site audit?
Don't settle for a quick answer. Get a detailed list of all their fees and the services they charge. You don't want to hire them and get surprised down the road by a series of unexpected fees.
If you can, get in touch with previous clients. Ask about hidden fees. Some companies hide things like processing fees, transaction fees, and miscellaneous fees and then surprise their clients with a higher bill.
Always make sure that the price they tell you in the beginning matches the price they charge you before parting ways. Also, don't settle for a flat "one fee covers everything" presentation. Push for a breakdown of every penny spent.
9. Do We See Every Penny Spent?
When you paid the SEO consultant, did that include the fees to use certain tools or negotiate guest blogging opportunities? Make sure you see where each penny went. Get a full breakdown so you can compute how much went into keyword research, how much went into improving the website design, and how much went into optimizing content or building backlinks.
Why is this important?
Doing this can help you determine if you're earning or not. A full breakdown can help determine if you are overspending for lead generation and if your sales funnel isn't supporting your SEO campaign.
10. Where and How Often Do They Communicate?
Last, but certainly not least, is to ask the SEO consultant about communication. SEO is a difficult job to pull off and you need to make sure you and the SEO team are always on the same page. This requires steady and consistent communication.
Do they offer a dedicated channel on Skype, Slack, or other messaging apps to maintain communication? Do they give weekly reports to keep you updated on current tasks and progress? Do they offer a forum thread for your team and theirs to stay in the loop regarding important announcements?
Maintaining steady communication is also important to prevent small issues from growing. You don't want the SEO team to hide problems because these could snowball into insurmountable hurdles down the line. It's important to keep in touch so you can address these problems early and change strategy if needed.
Hire SEO Expert Consultants Today!
Don't hire SEO expert consultants without considering these ten tips first! These tips will help you determine if the experts you're talking to are the right fit for the job. You can avoid failure, scams, and financial troubles by hiring the right team and this list will help you get there.
That said, hiring an SEO expert is only the beginning. You still need to formulate the right plan. Feel free to read our other guides today and discover more tips and tricks to help you forge a strong SEO strategy!
---
No Comments