Back to homepage
How A Custom Brand Logo Can Function as an Effective Marketing Tool
Posted on March 25, 2022 by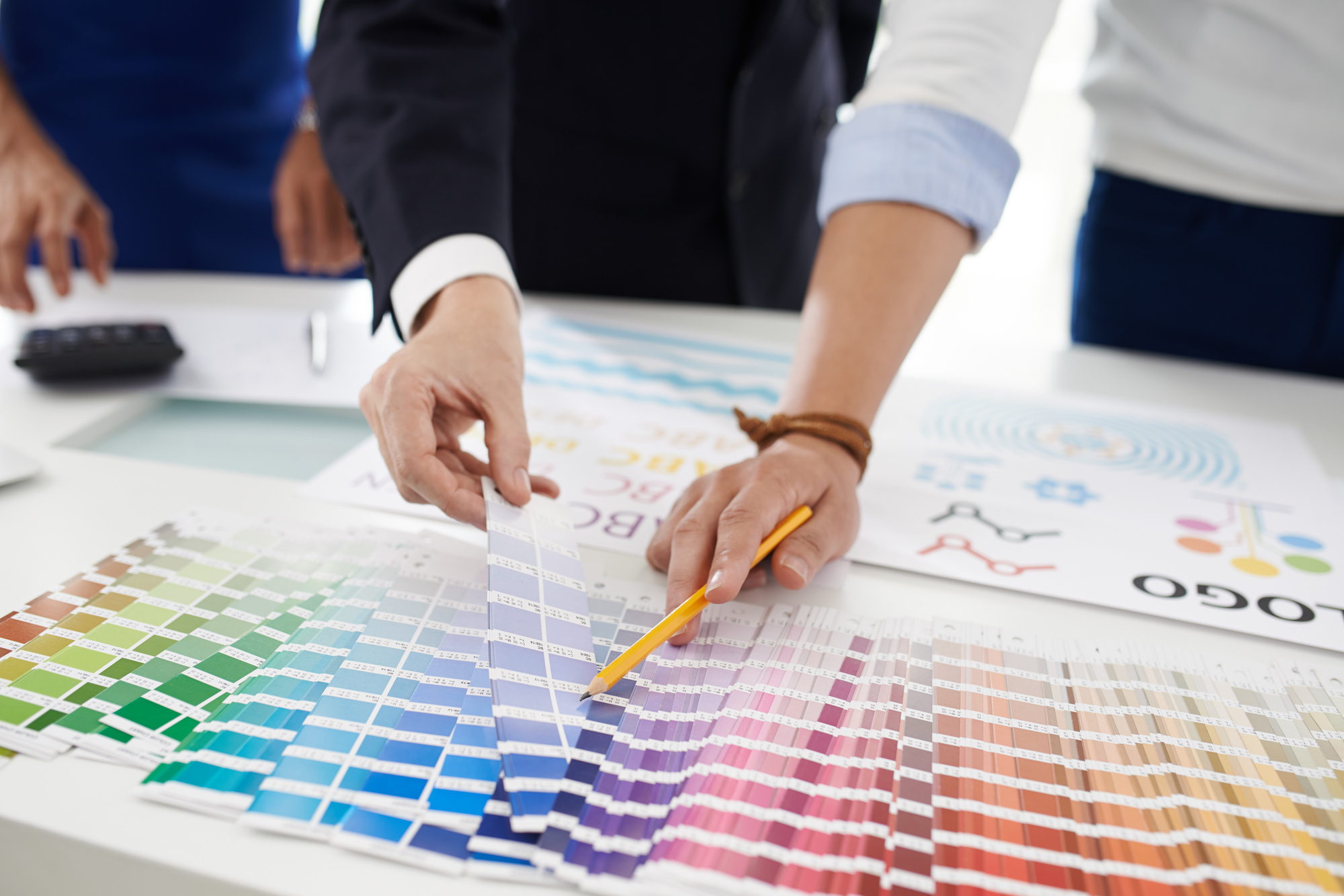 Approximately 42% of consumers in the US claim that a logo is effective in conveying a company's culture and personality. Logos define a company and if you don't believe us, all you have to do is look at multi-billion dollar companies like Apple and Nike. Their simple logos have made a lasting impression on millions of people across the world.
However, you don't have to be a multinational company for your logo to resonate with the masses. The right custom brand logo can visually represent your brand and become the face of your business. It's hard to imagine how a simple logo can do all that, but that's why we're here.
In today's post, we'll be showing you how a custom brand logo can be an effective tool for marketing and raising brand awareness.
You Can Use It for Your Business Documents
Every week, your business churns out dozens to hundreds of business documents. You can leverage these documents to your advantage and raise your brand awareness. Any formal documents you have should have your logo on the letterhead or footnote.
Proudly display your logo on every document, so recipients don't have to second-guess where the letter came from. It also makes the reader more familiar with your company, especially if they receive more than one document. You can also use your logo on thank-you and business cards to increase your brand's reach.
Use It on Social Media  
These days, everyone is on social media, making it the ideal platform to engage with your target audience. Your logo should be an identifying factor on all your social media pages. Switch your profile pic from whatever it is to your company logo.
Followers will always relate whatever they see on your posts to your logo. It increases your visibility in the social space and lets them know that they're in the right place.
Coffee Mugs
Coffee is a staple for most office settings, and so are coffee mugs. You can let your employees bring their own coffee mugs, but that's impractical. Instead, you can print your own branded mugs for all staff members.
Use It on Branded Apparel
Company events are a great way to create a buzz and expand your business' reach. However, without the right colors and branded apparel, your event will look more like a social gathering. Ensure you have your logo on t-shirts, hats, and hoodies during company events.
Doing so instantly turns anyone wearing your apparel into a walking billboard. It's a great way to get some affordable yet effective advertising. What's more, people are likely to still don the apparel regularly even after the event.
Coffee Mugs
That way, you can display your logo for everyone to see. Clients will see your logo during consultations and even drink from these mugs. What's more, you can give your loyal customers these branded mugs as a reward for their continued loyalty.
Business Cards
Any serious business owner carries a couple of business cards at any given time. That's because you never know when you could meet a potential client or investor. Hand over these cards during your usual interactions and see whether you can land any potential leads.
The logo is a crucial element in any business card. Otherwise, you won't have a business card, but a contact card. Slap your custom logo on your business cards to make your business more recognizable to the masses.
Make It Your Rubber Stamp
If you really want to stand out, you should consider using it as your rubber stamp. Having your logo on your letterhead is great, but try kicking it up a notch. Finish all your formal documents with a neat logo-branded rubber stamp.
This makes an excellent impression on your clients and improves your company's public perception. Visit creativerubberstamps.com to create your own custom rubber stamps for your documents.
Use It on Company Vehicles
Make the most of your company vehicles by slapping huge logos on them. Your company cars are likely out and about, making deliveries and whatnot. By printing your company colors and logo on them, you're essentially making them billboards on wheels.
This is an excellent small business marketing strategy, especially if you do deliveries. However, it might not be a good idea for businesses in corporate settings or law firms.
Use It on Comment Sections
Internet forums are a great way to engage with your target audience or with people in your niche. The comments section allows you to contribute your insights or opinions on the subject of discussion. It's also a great place to slip in your logo.
That way, anyone that's skimming through the comments can recognize your company. Remember to attach your logo to comments that add actual value to the discussion. Otherwise, it may send the wrong message about your company.
Use It on Your Website
The internet is the first place clients will look when trying to find your business. You need to let them know that they're in the right place from the get-go. That means placing your logo in convenient areas throughout your website.
Here are a couple of logo placement tips for your website:
Place it on the top center of your landing page
Make the logo your site's home button
Place it on the upper-right corner
Place it on your site's footer
These are some creative ways for placing your logo on your website. Of course, you can place it anywhere else, as long as it doesn't interfere with the site's content. Also, use your logo as a header and signature for your emails.
Use a Custom Brand Logo to Boost your Marketing 
A custom brand logo is one of the most creative branding tools you can use to market your business. Create a logo that resonates with your target audience and use it to make your business known to the larger public. Take the above tips to heart and use them to propel your business to greater heights.
For more informative content, check out the other posts on the site.
---
No Comments