Back to homepage
How Can You Create the Best Website Logo?
Posted on December 28, 2022 by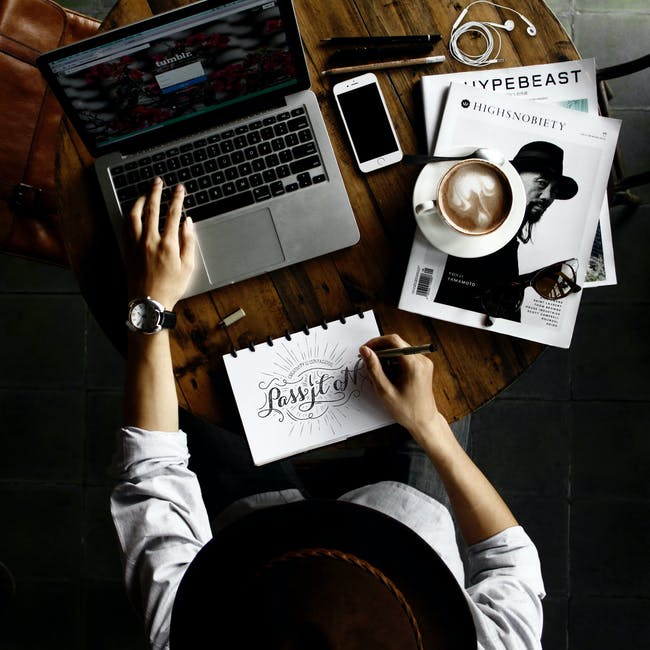 Are you looking to build a great brand through your website? Have you been wanting to improve your website but are wondering if there's something you're missing?
For many people, their first interaction with a company is through its website. Web pages can make or break your company. The first thing a visitor sees on your page will be your company's logo.
You need to think about how to create the best website logo, most simply. Your logo will make or break your website, so you must make sure you put in the best logo you can.
Don't worry, we've got you covered. Here's everything you need to know about creating the best website logo design.
Identify Your Brand Persona
This includes discovering the tone of your website and the type of audience it intends to reach. It is easier to create a logo that will resonate with your audience.
Your logo ideas should be unique, recognizable, and easily associated with your website so your audience can easily identify them. With the right brand persona and a memorable logo, your website can develop into an iconic presence.
Understand the Power of Color 
When designing a logo, color impacts how customers and potential clients respond to the website logo. When designing an effective logo, it is important to understand the psychological power of color.
Colors should be used strategically in logo design to draw attention, create a good first impression, and encourage customers to return. Additionally, choosing colors that are not widely used and allow the website to stand out truly is beneficial. You can also ask for help with this web design services, for instance, 10com, to stand out the color of your logo.
Craft an Impressive Tagline 
A tagline should be around two to three sentences and should succinctly sum up what your brand/website is about. Your tagline should be catchy, memorable, and attention-grabbing.
It should also be clear, concise, and to the point. Make sure your tagline applies to your overall brand.
Don't be afraid to get creative while crafting your tagline by playing with keywords or puns related to the website and industry. Lastly, re-read the tagline once you're finished to make sure it reads correctly before you add it to your logo.
Utilize Visuals to Offer an Identity for Your Brand
Visuals are a powerful way to captivate the public. Images can provide a statement about who you are as a company and what you believe in.
An effective visual can leave a lasting impression on potential customers. It is important to ensure your visual appeals to the target audience and represents the values of your company.
A website logo should be easily recognizable and unique, making it stand out among the competition. Companies should focus on a bold design with a simple layout dominated by one primary color.
A Guide to Creating the Best Website Logo
Creating a successful website logo that speaks to your target audience is crucial in creating a lasting and powerful brand. This guide offers to develop an appropriate logo that will make an impact.
By reading this guide, you can create a logo that accurately portrays the identity of your website and stands out from the competition. So, what are you waiting for? Get started on creating a stunning website logo today.
Was this article helpful? If so, check out our posts on our website today. 
---
No Comments