Back to homepage
How to Choose Bridesmaid Dresses Everyone Will Love
Posted on March 31, 2023 by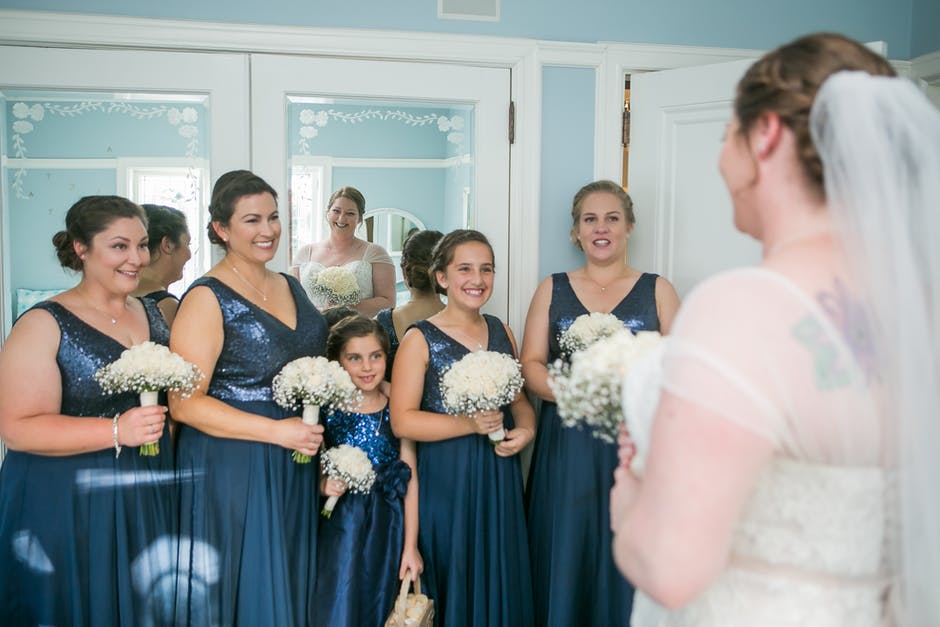 The global market for bridal wear will be worth almost $80 billion by 2027. While it's great to have such a large variety to choose from, the sheer selection can make finding a bridal gown a challenge. And choosing the right bridesmaid dresses to match can be even more difficult.
The average wedding party has around five bridesmaids, give or take a couple depending on the size of the event. That means finding one design that several of your closest friends can all agree on, that will look flattering on everybody, and that will help you look the best on your big day. When you start researching bridesmaid dresses online, it can seem like nothing can fit that bill.
It's a tall order, but not impossible. Here are some tips to help you find the perfect bridesmaid dresses for your wedding.
1. Find Your Wedding Gown Before Worrying About Bridesmaid Dresses
It's crucial to choose the bridal gown before even thinking about the rest of the bridal party. You may have already decided on wearing a classic white dress, so color coordination may be easy. But if you decide on a different style for yourself at the last minute, you could clash with the bridesmaid dresses you've already picked out.
Think of yourself, and your dress, as the focal point for the entire event. Hence, all of your surroundings should complement you.
2. Dress for the Season and the Venue
By this point in your wedding plans, you will hopefully have set a final date. It would be even better to have a venue lined up as well, or at least know if your wedding will be indoors or outdoors.
You don't want your bridesmaids freezing in chilling weather or fainting under the summer sun. So planning around the weather is essential. Plus, going with a summery or wintery mood will help you narrow down your color palette.
3. Ask for Your Bridesmaid's Opinions
Don't feel like you have to plan everything yourself. Not only will your bridesmaids have their own preferences to consider, but they may have ideas you hadn't even considered.
Use them as a font of inspiration.
4. Think Outside the Box
Let's be frank: a lot of traditional bridesmaid designs are designed to be a little ugly. The conventional wisdom was that it was the bride's big day, so the rest of the wedding party should make her look as good as possible. But attitudes have shifted over the years, and even if it's your wedding, asking your best friends to put on frumpy gowns is considered a bit of a diva move.
So instead of relying on older styles, try something a little daring.
A black bridesmaid dress is a great example. While non-traditional, a black gown is a stylish garment that virtually anyone can pull off. And because it's a slimming color, they make for particularly good plus-size bridesmaid dresses.
To see some ideas, check out these black bridesmaid dresses.
Keep Everyone Happy on Your Big Day
Your wedding day should indeed be all about you, your partner, and the new life that you're starting together. But that doesn't mean you should give no thought to the friends and loved ones sharing the occasion with you. Finding the right bridesmaid dresses to make everyone happy can help make your wedding a day to remember for everyone involved.
Of course, dresses and gowns aren't the only images people will remember. To help remind your guests to save the date, be sure to check out our guides on creating a wedding logo that will capture everyone's attention.
---
No Comments