Back to homepage
How to Create the Perfect Logo for Your Postcard Business
Posted on February 20, 2018 by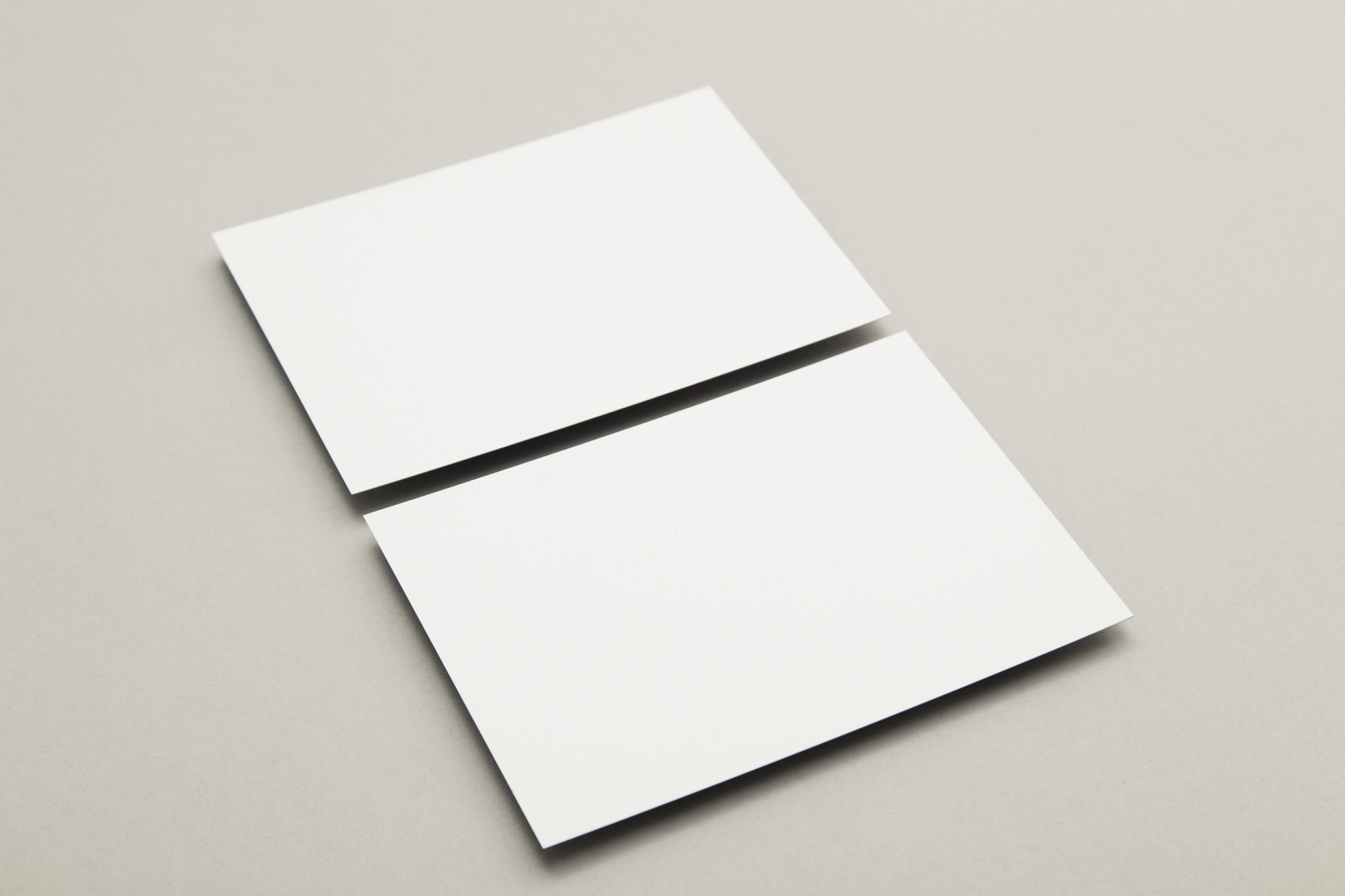 Designing a logo is deceptively difficult. You need more than just a cool name or object to grab attention. In fact, you don't exactly want to be too flashy with your logo, it can have the opposite effect.
As a postcard business, your logo needs to be memorable and pleasant on the eyes. The perfect logo encompasses many key design aspects while complimenting the brand. As such, 72% of marketers agree, branded content is more effective than advertising in a magazine.
We'll show you how to take your postcard business to the next level with a strong logo design.
Target Your Target Audience
Your logo needs to represent all the characteristics of your target demographic.
Are they young? Blue collar? Conservative? Sports fans?
These traits must somehow be present in your postcard business logo.
Take the logo for Disney, for instance. While there are plenty of adults who enjoy their movies, children are their target demographic. The logo reflects fun, magic, and creativity. These traits cannot be reflected in a basic comic sans or script font.
For your logo to be successful, it needs to capture your branding as well as the attention of your most valued customers. Subtlety goes a long way when you're talking about a logo that you want to be remembered for, hopefully, the life of the company.
A Perfect Logo, Big or Small
A great design translates well on nearly any canvass, big or small. It needs to be recognizable on the postcards of your postcard business, as well as the billboards on the side of the highway. This demonstrates the versatility and clarity of a logo's design.
The perfect logo can convey two ideas or messages at the same time without losing any of it when shrunk down to a postcard. How does one achieve that level of fidelity? Well, you might be surprised to hear that the simpler the design, the easier it becomes.
While logos with a lot of detail, shadowing, or special effects may look great on a website or poster, it's unlikely that same logo can be used on a postcard or business card. You'll see a lot of small businesses make this mistake. They will hand you a business card with their logo in a muddy mess because:
They shrank a JPEG
Their logo was not made to be so small
Try to aim for a logo that works great in a monochromatic scheme as well as a 16-bit web graphic.
Be a Leader, Not a Follower
Playing things safe is a tempting path to take when designing a logo for your postcard business. Keep things conservative, simple, and corporate makes sense. The problem is that you'll just blend in with all the other competitors if you don't take any risks.
Set the bar above expectations by avoiding trends and creating your own unique look. Personality shines through and sticks with the customer for a much longer time.
Master Color Theory
Choosing the incorrect color scheme could turn a strong logo into an unappealing and forgettable one. It's not just about being bright and bold, it's about finding a balance. A muted color scheme could provide a level of trust and sophistication, or it could blend in with the background and be missed.
Each color on the color wheel pairs with certain moods and emotions, it's important to take these into consideration when branding.
There is a lot of psychology behind colors and logo design. Read some basic color theory to help you understand how to apply it to your postcard business.
Smart Negative and White Space
Negative space is often overlooked when designing logos for a postcard business.
Space needs to be accounted for if you want a smart and cohesive image. Poor use of white space leads to off-centered logos and lack of eye-catching properties. Good use of negative space tricks the brain into seeing more detail than what is there, thereby drawing the customer's eyes in longer.
Logos should always be designed with the expectation that they will be placed on a white background at some point. Whether that be a banner, postcard, polo shirt, or a coaster. Strong logos excel at blending with white spaces.
Take Your Time
Craft your logo carefully, make sure it matches your branding. Look for ways to curate your brand and incorporate elements in the logo that reflect that. If you rush and create a logo just for the sake of something new, you might lose your identity.
This goes hand-in-hand with creating trends, not following them. If your competitor just went through a rebranding phase and created a new logo, wait before you decide to match it. If you've been with the same logo for over a decade, then that's different.
Just be conscious of carrying over elements of your brand to your next logo design. Refresh is always better than a rebrand, unless you're trying to leave behind a tarnished image.
Test and Adjust on Feedback
No matter how amazing your logo design may look to you and your designer, you must find out how it will be received. Of course, you could just throw it out there and get reactions if you prefer to live dangerously. For any postcard business that isn't swimming in cash, there must be a test run or focus group studies.
Without any survey data, you would either be in the dark as to the impact of your logo design or witness a decrease in sales before going back the drawing board. Not a smart use of the budget, to say the least.
Protect Your Logo
Before you upload that logo to Send Photo Postcards Online, you must remember to go through the proper channels to protect your work. Register it as a trademark to prevent thieves from appropriating your brand.
Considering how small you are as a business starting out, it will be difficult, if not impossible to defend yourself from a larger entity stealing your idea if you don't copywrite it.
If you live in America, you should look into how to copywrite or trademark your logo. If you delay on protecting your logo, you may become a victim of what are known as "copywrite trolls" which lay in wait to steal other's work and then in-turn sue your business for infringement.
Avoid Cheesy Cliches
If your postcard business has "world" or "globe" in the name, don't design a logo with a world or globe as the focal point. This is just taking the easy way out of designing something fresh. You want people to remember your logo and immediately associate it with your brand.
Yes, we know there are some major brands that aren't following this rule of thumb (we're looking at you, Burger King and Target). They can afford to have boring, uninspired logos.
Consider a Text-Only Logo
Using an object or image represent your brand can be tough to design from scratch. It can cost a lot to brainstorm and refine a visual-based logo that fits your business perfectly on a postcard. Going text-only may remedy this problem, you'll just need to focus on creating an amazing font.
Notice that we said "create" an amazing font? That's because most standard fonts are inadequate and can't stand on their own as a logo. Instead, use a font you like as a base, then try to design and modify it until its personality matches your branding.
Shape Versus Text
For startups, we need a bit of perspective here. If you're an unknown brand, take this opportunity to use wordplay by shaping your logo around your text. If your logo just reads like an address label, it will be forgotten. If, however, your logo looks like something you would put on your car bumper, then it will stand out tremendously.
You don't have to go fancy or ornate as a postcard business, you can play around and have fun with your brand. Just do it within reason and use the above design principles while you're at it.
Start Designing Your Postcard Business Now!
We hope this guide has helped you get an idea of how you want to design a logo for your business. There's no real winning formula for logo design because it is a form of artistic expression. You cannot predict how people will react until it's out there.
With that said, don't let your good ideas go to waste, we have a great multi-featured logo maker that you can try right now. Even if you have no experience using graphic design tools or photo editors, our online logo maker is for everyone.
An easy-to-follow tutorial shows you all the basic functions, then you can intuitively get your logo ideas down. Whether you plan on doing all the designing yourself or hiring someone to finish the job, our powerful logo maker is a great place to start.
---
No Comments