Back to homepage
How to Create a Social Media Brand With These 3 Strategies
Posted on April 28, 2021 by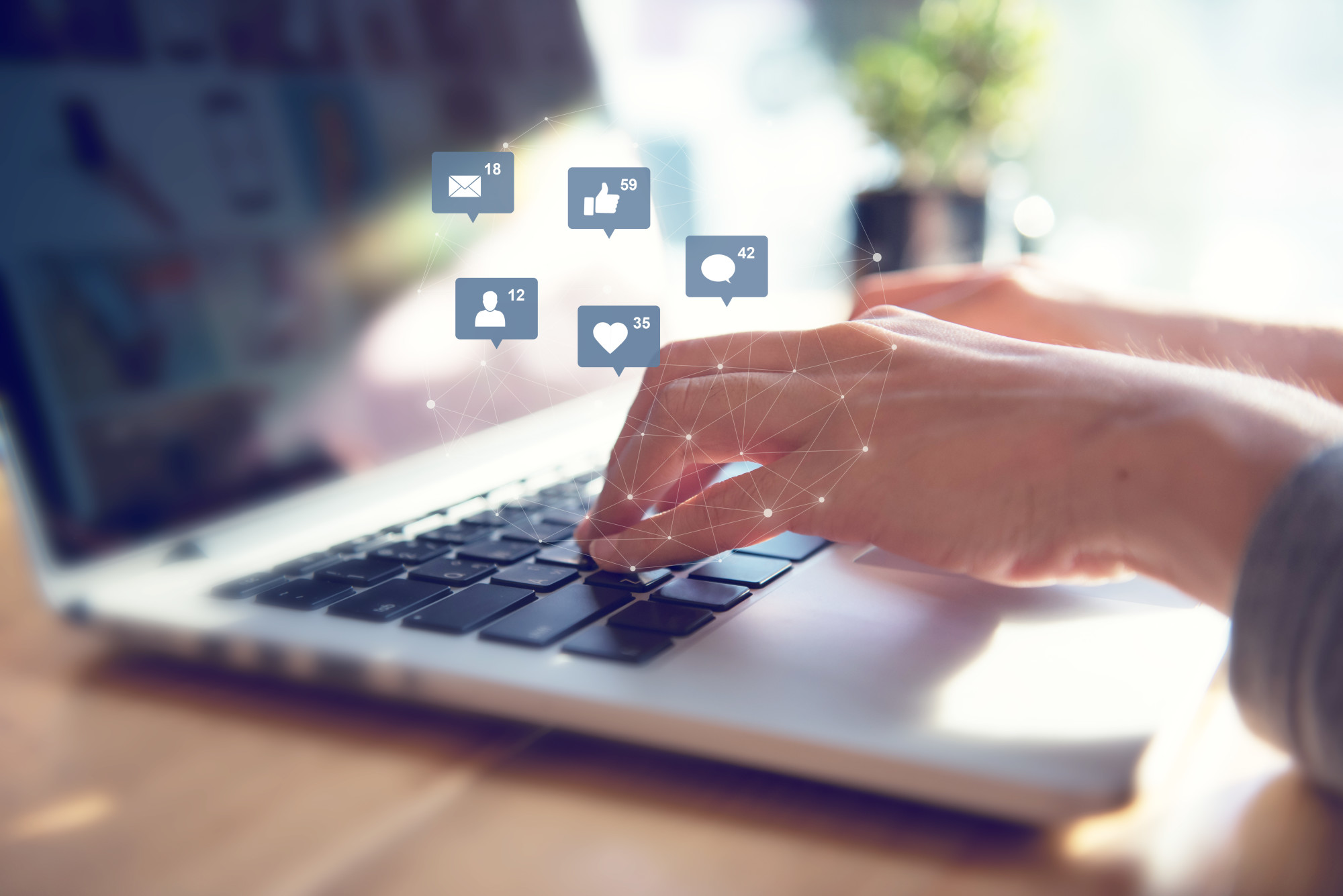 Gone are the days when social media was only used to keep in touch with old high school friends or check out the new crush of an ex-boyfriend or girlfriend. Right now, social media is one of the most effective ways to build, market, and advertise a successful business. 
Do you want to triumph in an ever-crowded and ultra-competitive space? Then, you need a bulletproof, future-ready social media brand. 
Fancy finding out more about this? Read on for our top three tips for creating a social media brand that overtakes all the competitors and attracts more customers than ever.
1. Tap Into the Potential Of Awesome Visual Elements
What is one of the most important factors that make a brand unique, exciting, and memorable? Visuals. From logos to animated graphics and videos, visual elements hold the key to success for most brands.
This is even more true when it comes to social media, as these are environments packed full of heavy, visual content. So, if you want your social media brand to stand out, invest some time into the design and development of visuals. Your logo should represent your values and mission, and you should be ready to explore new and bold visual ideas that capture the attention of your audience. 
2. Identify and Develop Your Marketing and Buyer Personas 
Speaking of audience: do you know who you are addressing with your social media content? If not, then it's important to take a step back and have a thorough think. 
Identifying your marketing and buyer personas is a fundamental step for a successful marketing plan on social media. This helps you to reach the right type of people with your posts. What good is a catchy, fun, informative social media caption if it doesn't get to the people who are interested in that topic?
Do a bit of research, and start learning about the different types of audiences that populate each social media platform. TikTok, for example, is all the rage among teens, whereas Instagram is widely used by millennials. Zoom in to these personas whenever you create and post your social media content, and you'll reach your target more effectively.
3. Define Your Tone of Voice with Compelling Social Media Copy
Powerful visuals are crucial, but so is concise, engaging social media copy. This refers to the captions that you use for photos and other visual elements, as well as to any hashtags or other tagging features.
Creating great copy enables you to highlight your brand's tone of voice. This, in turn, makes you unique and memorable and raises brand awareness. 
Do you already have a tone of voice that you are using across your other marketing channels? Great, you can either extend that to social media or tweak it a bit to make it more social media-friendly.
Ready to Supercharge Your Social Media Brand?
Creating and developing an awesome social media brand is fundamental if you want your business to thrive on these all-important marketing platforms. With our tips and tricks, you can easily achieve this and maintain it in the long run.
If you have enjoyed this article, make sure to check the rest of our website for more great content like this.
---
No Comments