Back to homepage
How to Create an Awesome Logo Without Spending a Small Fortune
Posted on May 21, 2018 by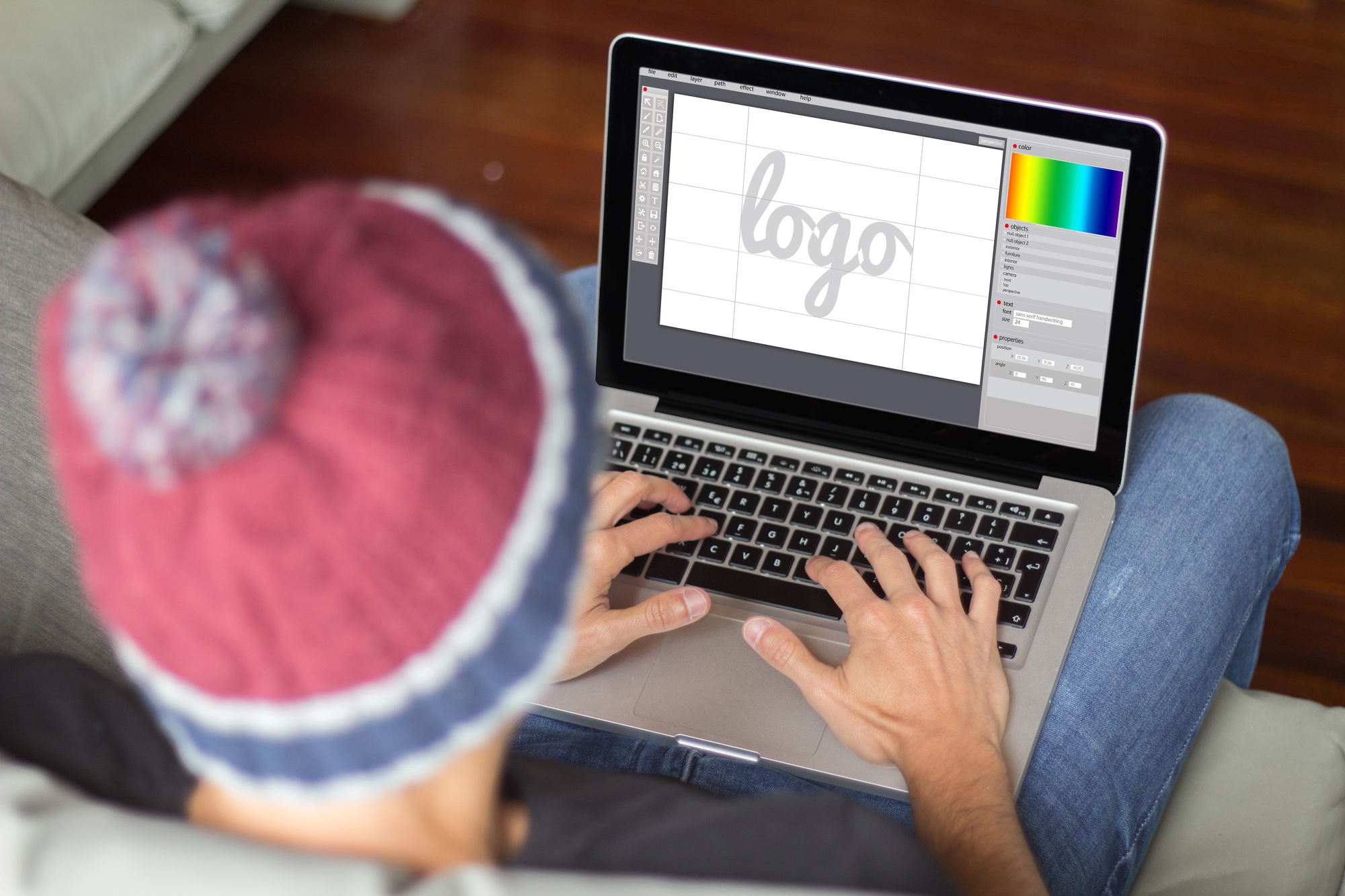 77% of the world's top marketers agree that branding is integral to the success of businesses.
A brand encompasses a variety of elements. These elements extend from a company's name to its culture. Perhaps the most important brand element a business has though is its logo.
A logo communicates an immense amount of information to customers. This information is transmitted from the shapes a logo utilizes, the colors it's made up of, and even its size.
With that in mind, it's important to make sure you have an awesome logo. But how can you make sure your logo is awesome without breaking the bank?
Fortunately, there are a lot of options small business owners can pursue to create excellent, affordable logos.
We've compiled some of the top methods to help you design a great logo. Keep on reading!
1) Create Your Logo Using Online Tools
There are a number of excellent online logo creators business owners can leverage to create logos. These online creators offer easy to modify logo templates, a wide variety of color options, and pre-made art elements you can utilize to put together the perfect logo creation.
Most online logo creation tools also offer great resources to give you the inspiration you need to do your best work. This inspiration includes showing you logo samples, having blog material to help you better understand what makes up a logo and more.
Finally, with online logo creation tools, you'll have access to awesome customer service. A good customer service team can help you navigate logo creation tools quickly. Certain online tools may even offer access to hands-on help with your logo for a nominal fee.
Given the robustness of online logo creation tools, it has become a favorite semi-DIY option for cost-effective, awesome logo making!
2) Hire a Design Company
Some people looking for specialized logo design help will hire a design company. Design companies typically offer robust end-to-end art services. These are targeted at helping companies not only design excellent logos but can also be used to design other visual elements for company's websites and other marketing materials.
Hiring a professional design firm to help you create your logo may be a good option if you're looking for a very personalized logo. It's also a good option if you're not into the idea of getting artistically involved in your logo creation.
One of the drawbacks of hiring a design company to help you with your logo is cost. Typically, having professional designers manage your logo creation will represent a steep hike in expenses over using online creation tools or leveraging other DIY methods.
3) Look for Freelancers
If you're looking for an option that's in between using online software and bringing on a company to help you design your logo, you may want to try hiring a freelancer.
A freelancer is a single designer you can pick up online via platforms like Craigslist, Upwork or Fiverr. Given that freelancers have lower overhead expenses than a full-service design firm, you're likely to save money engaging them in comparison to doing work with a bigger company.
When hiring freelancers, it's important that you look at their portfolio and pay close attention to reviews they have from previous clients.
Why?
Because when you're working with a large firm that's well known, you can expect you'll get professional level work. When working with a freelancer, high-quality work is certainly possible but not a given. That's because any individual (no matter how qualified) can offer their individual design services online.
Also with freelancers, be sure you're clear on your expectations ahead of time. Let them know how many logo options you'd like presented to you and the turnaround time for the job.
Different freelancers have different standard operating procedures. It's important to be clear about the full scope of your job up front to help circumvent issues down the road.
4) Do It Yourself
We touched a little bit on DIY when we discussed online logo makers. While using online logo makers does require some of your creative input, the software helps you a lot throughout the creation process.
If you're looking to truly pursue DIY logo design, you can use creative sandbox software like Adobe Photoshop, Adobe Illustrator or even free tools like Microsoft's Paint to achieve that end.
These programs give you a blank canvas, a series of tools, and no rules which allows you to create anything you want.
While the freedom offered by design tools like those mentioned above make your logo possibilities limitless, that infinite flexibility also means more pressure on you. Because of that, if you're going to pursue full-on DIY logo creation, it's important that you're well versed in graphic design.
Pursuing DIY logo creation without a solid design foundation could mean spending a lot of time creating a sub-par product.
DIY logo creation, beyond the cost of the software you choose to utilize, can be 100% free. It is, therefore, a very affordable means of creating an awesome logo.
Summarizing Ways to Make an Awesome Logo at a Low Cost
If you're worried that making a professional quality logo will break your budget, you have options!
You can use incredibly popular and intuitive online logo making tools. You can hire a design firm. You can hire an online freelancer.
If you're artistically inclined, you can even sit down at your computer and build a logo on your own 100% from scratch.
No matter how you choose to go about making your logo, be sure you're investing your time and money in getting a quality product. While it may be tempting to go with whatever seems cheapest or easiest, finding that balance between cost and quality will set your company's brand up for long-term success!
Are you thinking of using an intuitive online logo creation tool to create your awesome logo? If so, look no further than OnlineLogoMaker.com.
At OnlineLogoMaker.com, you can leverage thousands of different art, color, and aesthetic combinations. All of those combos enable you to easily put together a distinct logo for your business.
Get started now at OnlineLogoMaker.com today!
---
No Comments