Back to homepage
How to Make a Text Logo: A Complete Guide
Posted on August 28, 2018 by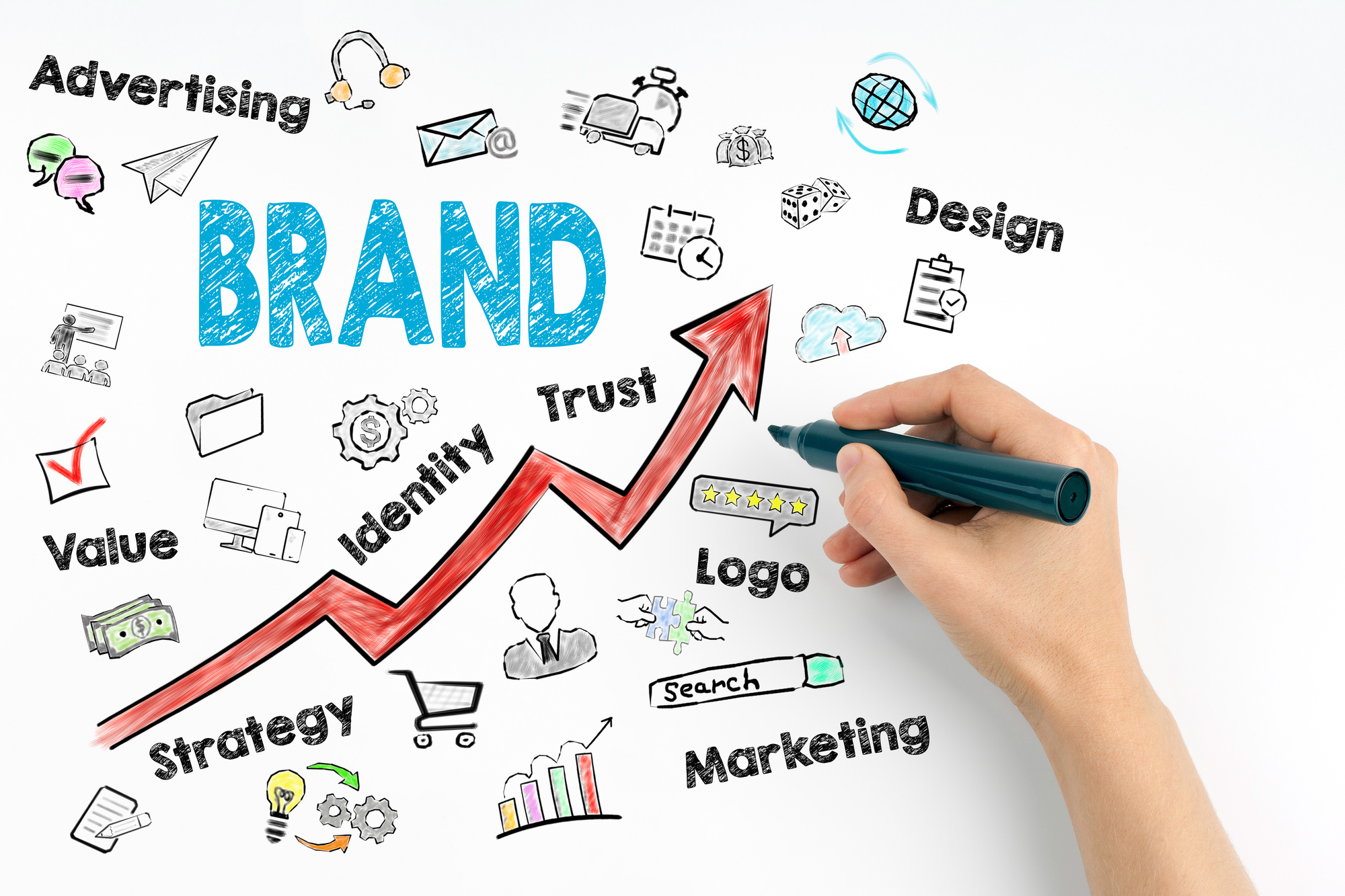 All great logo designers always have a tough decision to make before beginning their next project: should the logo be an abstract, creative graphics or a text logo?
There are pros and cons to both sides. Abstract logos are innovative. They're eye-catching and easy to memorize when the designer knows how to pull it off.
Text logos, on the other hand, are often misjudged as boring. These aren't usually the first thing that comes to mind when a business owner says they want a game-changing, iconic logo.
However, think of Marvel Entertainment, Supreme Clothing, and FedEx Shipping. All of these logos are known and loved around the world; they're a prime example of everything great text logos can be.
If you want to master how to make a text logo people will pay attention to, here are all the steps you need to follow.
1. Choose Your Font Carefully
The font is the main visual attraction of any text logo. When it's good, it's stunning, and when it's bad, it's a huge turn-off. In other words, every other aspect of your logo can be spot-on, but if you miss the mark with the font you choose, it's game over.
So, take your time to get it right. Do some research on which fonts are most powerful online versus in print. Think about the characteristics of your brand and how those would translate with a stiff, sharp-edged font or a flowy, free-hand looking type.
Don't be afraid to compare a few fonts side by side, either. You won't always know which direction to take your logo in right off the bat. Make the effort to put a few ideas through the design process if you truly want to end up with the best result.
2. Play with Spacing
As important as the ideal font is, it can't carry the strength of your final logo design. The next thing to consider is spacing.
Imagine if FedEx spaced their letters the way Delta Airlines does. It wouldn't be the same logo anymore, because the arrow between the "E" and the "x" would be much harder to recognize.
Even if there isn't any symbolism in your logo, there's power in the way each letter is separated. Some logos start with letters close together then progressively create more spacing, while others do this approach in the opposite manner. More often than not, though, a text logo's spacing is the same throughout; you just have to make it perfect in order for it to mean something.
3. Find the Perfect Color
Another element of the logo worth picking apart until it reaches perfection is the color. If you already have your brand colors chosen, stick with those for the logo. Make one of them the primary brand color or play with the thought of using multiple colors in the logo.
If you have no brand colors to work with yet, your text logo will help decide what they will be. Brainstorm different color combinations and think about the emotions you want to be associated with your brand. Then, find the colors to make such sentiments occur in the hearts and minds of your audience.
It may take some time for you to find the best choice, but when you do, the best option will be crystal clear. Keep in mind you can always stick with black and white if you want your text logo to be totally classic.
4. Consider Adding a Bonus Message
Here's something to think about: making your text logo mean something other than your brand name. Sure, the brand's name has to be displayed. But, why not find ways to incorporate a hidden message, or at least consider the thought of a tagline below the main text?
These are additional features that make all the difference. They give users reason to do a double-take, and they create stronger connections with your audience.
People will feel like they're in on a secret message when they find the hidden meaning in your logo. More so, something as simple as displaying your brand values or company mission under the main text can be quite powerful. Each has a way of tugging at people's heartstrings and making them remember your brand.
5. Ask for Feedback
Just when you think you've created the best logo with text possible, think again. There are always a few edits worth making when a logo is in its first stages. The more you take the time to fine-tune every detail, the better the overall outcome will be.
If you're having trouble finding any opportunities for improvement, get another set of eyes on your logo. Send it to your business partners and your friends and family.
Partners will have a practical eye; they won't be afraid to tell you what isn't on-brand or how to best represent the company. Those who aren't in your industry and are looking at it from a supportive perspective, though, will be able to offer fresh ideas to the table. They may have a suggestion you hadn't even thought of yet.
Still, all the notes are worth hearing and acting on. You don't have to change the vision for a text logo entirely just to please someone else. But, it's worth listening to what others have to say and recognizing when their points are valid.
How to Make a Text Logo with OnlineLogoMaker
It's one thing to know how to make a text logo that the world will love and another to know how to operate a logo-making system! Not all logo design platforms are alike.
If you're using OnlineLogoMaker for the first time, relax. The software is easy to understand and it's sure to give you all the tools you need to make something amazing.
For help getting started, click here.
---
No Comments