Back to homepage
The Importance of a Logo Generator for Your Company
Posted on May 30, 2017 by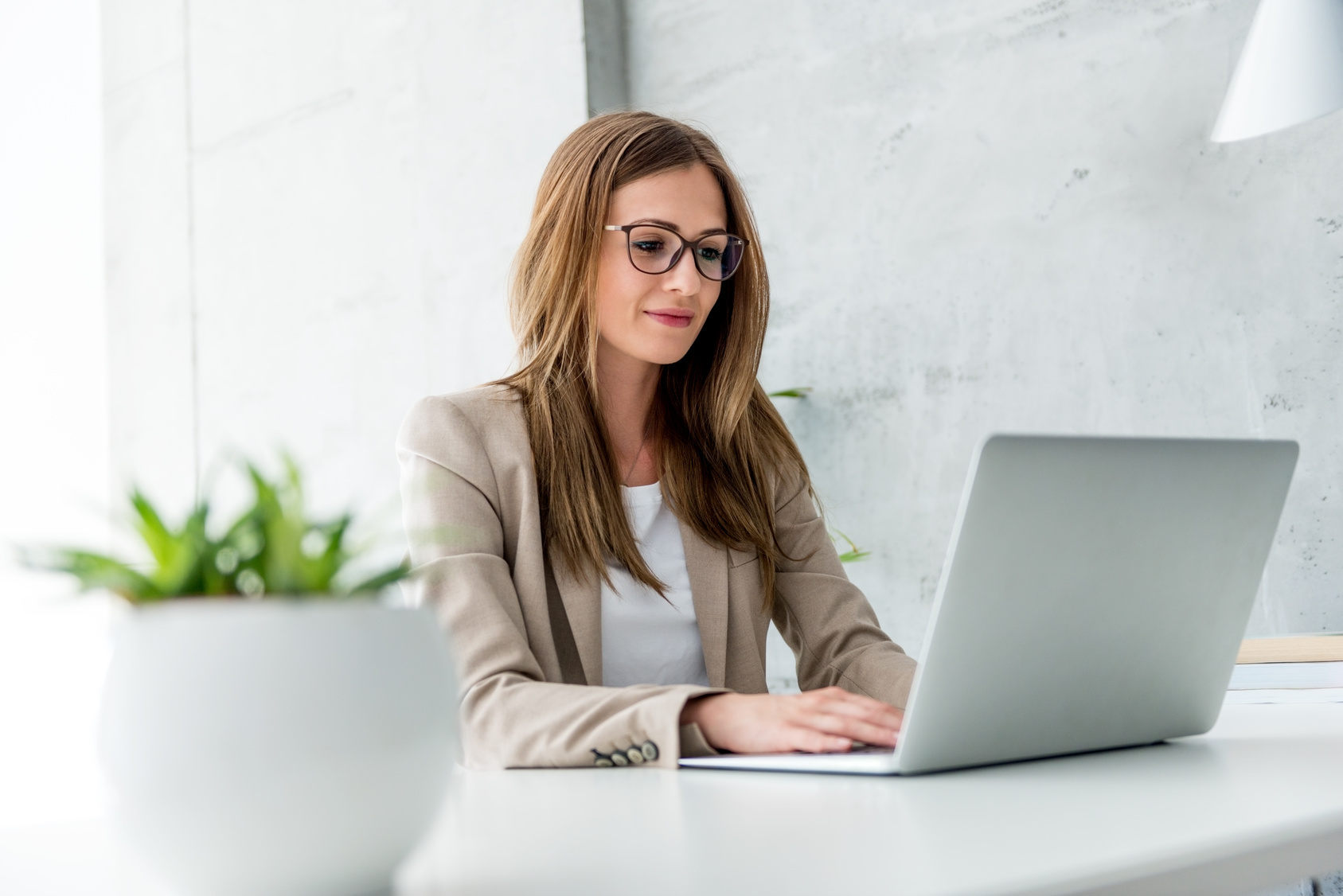 What does your company's logo say about your brand?
Wait, you don't have a logo?
It's 2017. We carry whole computers in our pockets. Cars are starting to drive themselves. Robot airplanes are making deliveries. So it should come as no surprise that a free online logo generator can create a quality logo for your company using basic information and a little of your time, right?
If you're still in the planning phase of your business, the thought of a logo might not have crossed your radar. But you should realize that eventually, preferably before your business goes live, you should have a well-developed logo to anchor your brand.
If you've already launched your company and are flying sans logo, shame on you. To succeed in business you must know something about marketing, and using a logo for your branded materials falls under that category.
The word "logo" might conjure some tough realities for you to face:
I can't draw.
I'm not creative.
I can barely afford to pay my employees, so I definitely can't afford to hire a professional logo artist.
I don't even know what a logo even does.
If any of these excuses represent why you haven't bought into a visual branding of your business, you're setting your business up for failure. Especially since a free logo generator resides within your mouse's reach.
What's a logo generator?
If you have not yet discovered the revolutionary innovation known as a logo generator, you've been approaching logos with the wrong mindset.
A logo generator offers artists and non-artists the opportunity to easily create a logo from scratch using simple interfacing and basic design. In as little as 10 minutes, you can craft a professional logo complete with high-quality images and colors. But even better than the ease of use and the time-saving factor is the fact that you don't have to pay for the image you designed.
Here's how it works:
Click the Create My Logo button.
Add your business name or other text using the integrated tools.
Choose a symbol from the free image library, or upload your own.
Change the color of the text or symbol to match your brand identity.
Download your fresh new logo and start branding.
You don't need Photoshop experience or a graphic design background or even a graphic designer to get a high-quality, professional-looking logo. A few minutes and an idea provides all you need to roll out an attention-worthy design.
That's the easy part. The hard part starts by determining if the logo you design makes the best visual rep for your brand.
Are logos really that important?
Simply put, a logo represents a crucial cornerstone of your entire brand strategy:
It creates visual identification.
When you see two golden arches, a flowing black check mark, or a blue f inside a white box, how long does it take you to think of McDonald's, Nike, or Facebook? Some companies have mastered branding so well that consumers can identify the business by the logo alone. As the saying goes, "A picture is worth a thousand words."
It differentiates your company and brand.
Using a logo to represent your business gives you an opportunity to stand out from your competition, especially if you're in a saturated market. When companies sell similar products and services, consumers may be better able to identify yours by your logo.
It reflects your business's personality.
Do you want buyers to think of your company as fresh and trendy? Crisp and polished? Creative? Funny? Whatever your brand voice, your logo can speak it in much louder volumes than text alone.
It earns attention.
Logos add recognition to your brand and can ultimately define what your company represents. It's also one of the cheapest marketing tools you will ever own, which makes its existence not only visually appealing but useful, too.
It looks professional.
Can you name a legitimate company that doesn't have a logo? Well-crafted logos speak about the quality of the business. Using a poorly designed logo can convey a negative image of your company.
It's not easy to physically measure the value of a logo, but take comfort in knowing value exists. The question is, how much value can you build with your logo?
Logos are art. They are also science.
If you decide to recruit the help of a logo generator tool. you should realize a strong logo consists of more than a random image and your favorite font and color.
Companies create logos to appeal to the eye, but they also want to appeal to the brain. Psychologists have long studied the effects of color and shape as they pertain to logos, and the ones you choose for your design should resonate with your brand in every aspect.
Color Play
Why do you think Mobil chose red and blue letters for their logo? Why does Google use multiple colors?
These choices weren't thrown into the design mix by accident.
Mobil's use of blue serves to build trust, while the red indicates the company's strength. Google's logo starts with three primary colors but adds a secondary color (green) to show they don't play by the rules.
Take a look at how colors communicate different ideas and emotions:
Red
Stimulating
Encourages appetite
Induces strong feelings like love, anger, and urgency
Green
Indicates money, earthiness, and relaxation
Induces peace and tranquility
Represents growth
Yellow
Indicates warmth and happiness
Stimulates the mind and nervous system
Grabs attention
Blue
Exudes trust
Induces peaceful, calm feelings
Preferred by men
Orange
Elicits excitement
Encourages action
Indicates warmth and cheeriness
Purple
Appears soothing and calming
Symbolizes royalty
Exudes success or wisdom
Consider what characteristics you want others to see in your brand, and allow those findings to direct your color choice. Remember, you can use more than one color if necessary, provided you stick to a simple design.
In Shape
Have you ever wondered what Amazon's famous yellow arrow means?
Look closely, and you'll see the yellow arrow that points from the first letter to the fourth illustrates how the e-commerce giant carries everything from A to Z.
Although our brains register color first, shape comes in a close second. Our minds respond differently to various shapes, which could indicate why you see so many "recycled" logos on the market.
Circles, ellipses, and ovals play on positive emotions like love, community, and friendship. Rings and curves can conjure images of femininity and partnership.
Straight, bold edges like squares and rectangles can imply strength, balance, and professionalism. However, using cool colors like blues and grays with these shapes can create a standoffish vibe. If you choose this format, opt for warmer, inviting colors like yellows and oranges.
Triangles often represent law, religion, science, and power. They also denote a more masculine tone than other shapes.
Vertical lines often depict strength and aggression, while horizontal lines carry a calm, tranquil feel.
Rounded, soft typefaces appeal more to women, while bold, straight fonts earn more attention from men.
Combining the Art and Science of Color and Shape
Knowing how color and shape relate to people's perceptions can prove invaluable when using a logo generator to build your image.
As you prepare to create your logo, you need to understand what makes a great design. But more importantly, discover what will make a great design for your mission.
Ask yourself:
Who do I want to appeal to?
What do I want my brand to say to my customers?
What qualities best describe the brand I want to build?
What elements will NOT communicate my message?
Remember, your logo might be the first testament your prospect hears. Make sure it's one that represents you well.
Time is money… How much is yours worth?
Between choosing a professional graphic designer to doodle your image to forgoing a logo altogether, you've got a lot of choices when it comes to creating a winning design for your business.
Going without a logo doesn't present a good option, especially when free tools like a logo generator take the cost and usability obstacles out of the equation. Using a professional designer costs money, sometimes more than a startup keeps in the bank.
If you recently started or rebranded your business, or haven't quite launched yet, consider how much you can save by designing your own logo that looks and functions every bit as well as one you pay good money for.
To put the value of the logo generator into perspective, it's not uncommon for mega companies to pour hundreds of thousands of dollars into a custom graphic design, such as a trademark color, font or image.
But why waste precious funds when you can get a good quality logo for free?
Granted, nothing costs nothing. You will have to sacrifice some of your time on a logo generator to get your final product. But those few minutes you spend crafting your most inexpensive marketing tool will continue to pay for itself every day you stay in business.
---
No Comments