Back to homepage
Insurance Logos: Designs to Inspire Customer Trust
Posted on July 11, 2017 by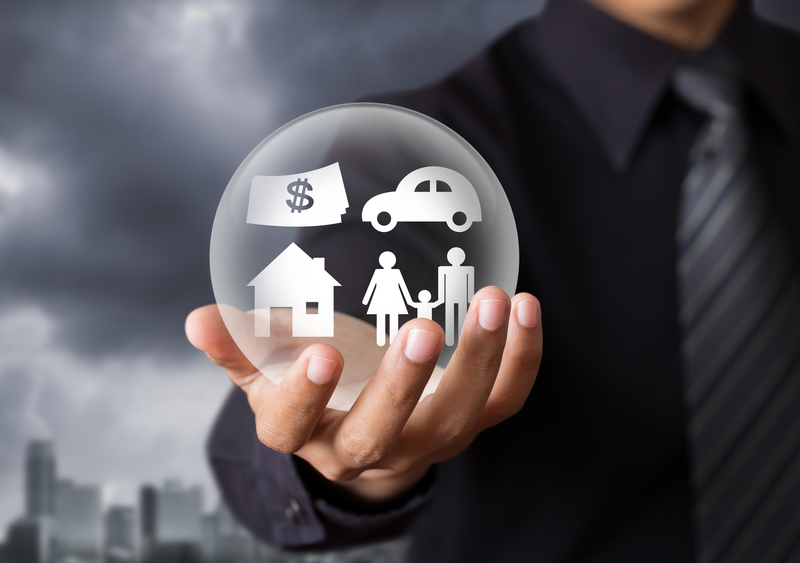 Are you looking for a better logo design?
In every industry, you want to make sure your logo inspires customer trust. However, insurance is one industry where customer trust truly means everything.
People are definitely more willing to take a gamble on a food product purchase or clothing purchase than they are on an insurance purchase.
Therefore, insurance logos need to think beyond being catchy or flashy. They need to convey professionalism and integrity in order to win over the customer's trust.
But how do you create a logo design that inspires trust?
Read on to find out.
Clutter-Free
Crazy font styles, bold colors, detailed images. It can be easy to get carried away with your logo design without even realizing it.
Cluttered logos are not only difficult for customers to decipher, they're difficult for customers to trust.
That's because people perceive cluttered logos as unprofessional. Even worse, many perceive cluttered logos as desperate. Why is this business trying so hard to get my attention? Is it because their business is struggling?
On the other hand, insurance logos that are clean, crisp, and minimalist convey professionalism. They let people know that while your logo represents your company, it's your services that speak the real truth.
So, if you want to inspire customer trust, try to simplify your logo as best as possible. Stick to only using one font and maybe just one or two colors.
Design in Black and White First
Speaking of crisp and clean, one of the best ways to ensure you achieve a clutter-free is to design a logo in black and white first.
This will help you get the design right before you worry about adding in a lot of color. It's always easier to start simple and on more later than it is to scale back.
Plus, there are times when your logo may need to be black and white due to printing restrictions. Making sure it looks good in black and white helps you lie the foundation for detailing later on and helps prevent you from going overboard.
Choose the Right Colors
While black and white designs are great, there's nothing wrong with adding a splash of color to your logo to help it stand out from the crowd.
However, you should be very selective about the exact colors you choose. Color psychology- the idea that certain colors convey certain meanings- should be taken into consideration.
While there is no "wrong" color, it's important to pick colors that will resonate well with your target audience. The more a logo resonates with an audience, the likelier the audience is to trust your business.
For example, if you want to evoke feelings of cheerfulness and warmth, go with yellow. If you want to evoke feelings of calm and serenity, go for blue. Red, the color Amistad Insurance Services uses, evokes intensity and passion.
You can check out this color chart to learn more about what emotions are associated with each color.
Insurance Logos: Wrap Up
Hopefully, this article has inspired some ideas for creating an insurance logo that inspires trust.
If you have any questions about developing your logo design, please do not hesitate to drop a comment below.
---
No Comments