Back to homepage
Less Is More: 10 Advantages of a Minimalistic and Modern Web Design
Posted on September 06, 2020 by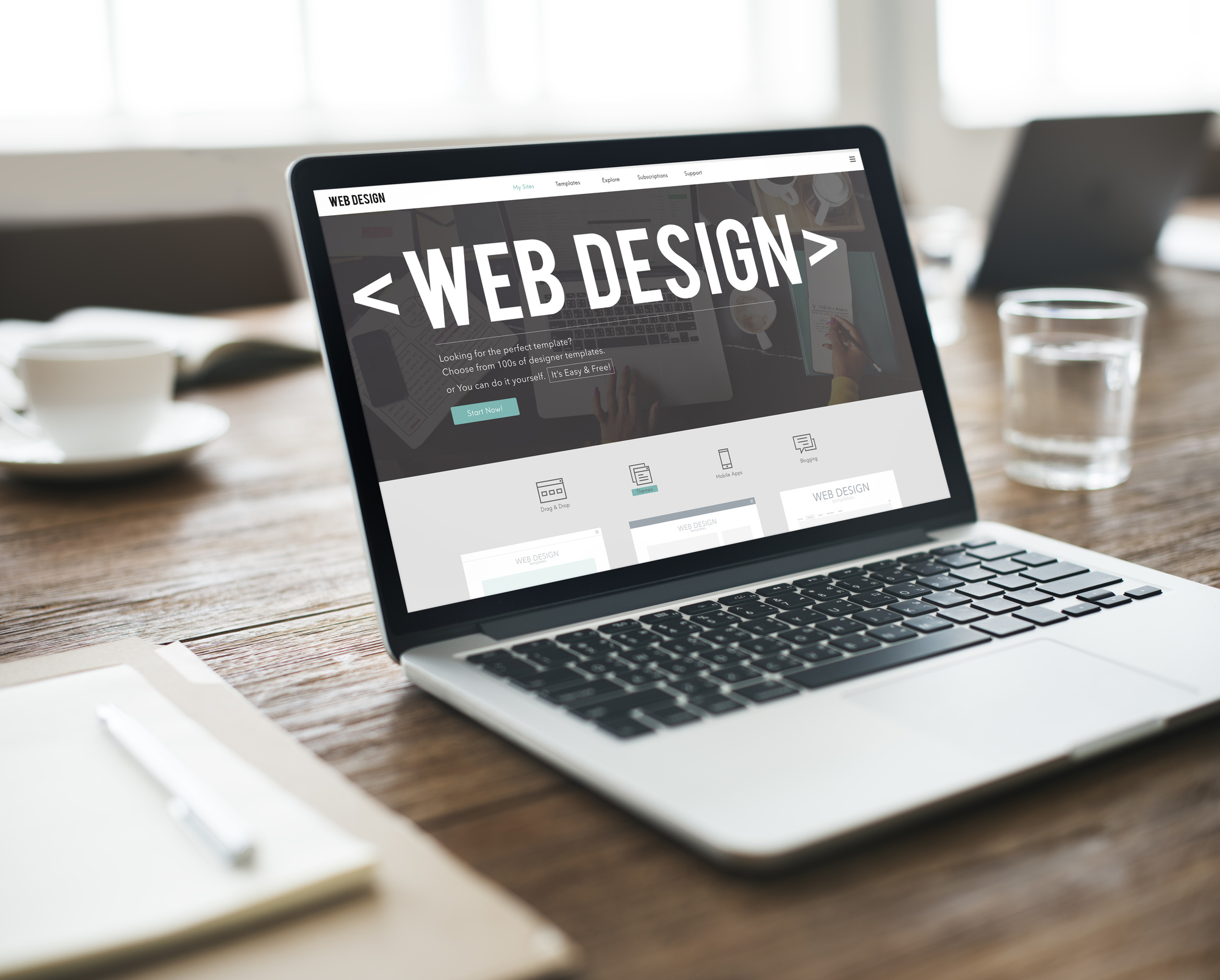 If you're a business owner, then having a website for your company is absolutely essential to success. It can be a great way to reach new customers and keep existing ones up to date on any news or important announcements.
If you're not sure where to start or how to build a user-friendly site, using modern web design has a variety of advantages that make it worth implementing. Here are 10 reasons why you should use this effective, classic style of design.
1. It's Easy to Navigate 
More simplistic web design means that your site will be much easier for users to navigate. Instead of having to process a lot of text, images, and navigation choices, users will be able to quickly understand what to focus on.
This means making good use of white space and taking a simpler approach to things like navigation menus.
This is crucial because it means users will have an easier time using your site and finding your call to action. The last thing you want is for a customer to be confused about where they need to go to find critical information. 
2. You Can Take Advantage of a Great Image
Modern web design typically uses fewer images, which means the ones you do incorporate can have a dramatic impact. That means more minimal web design can be a great way to showcase dynamic images of your products.
These larger images can also make your site stand out and immediately grab attention when someone loads your page. A great first impression is crucial to getting people to stay on your website, and a gorgeous image is a good step to make sure that happens.
3. It's a Classic Design Style
It's currently on-trend and popular to have a minimalistic and modern web design. But it's also something that won't become passé. Large images and white space can make a site pop, and that will continue to be true in years to come.
While it can be tempting to try out the latest trends and features in web design, it's important to think about what will be best long-term. Using this style means your content will always look professional and polished.
4. Modern Web Design Loads Quickly 
One of the worst problems to have with a business or personal website is having it load slowly. Because more modern web design has fewer elements and images to load, it will pull up more quickly.
This eliminates frustration for users and avoids having them close the page before they even have a chance to look at it. If your site is bogged down by a ton of videos, a potential customer could leave your site and go to a competitor's page instead.
5. It's Good for SEO
Simple web pages are easier for search engines to crawl. This can improve your SEO and help you rank higher in search results. 
Why is that important? SEO is essential if you want people to be able to find your website. SEO means you'll show up higher in search results and will put your business in front of more eyes. 
Driving traffic can in turn mean driving business, which is crucial to success and staying up and running.
6. It's Less Complicated
It may sound simple, but having fewer elements to your web page means having fewer chances for things to go wrong. There are fewer opportunities for broken links or plug-ins. 
This also means less maintenance and fewer updates will be required. This frees up time to focus on more important things when it comes to your business. It also reduces the chance that a customer will find your site while it's not at 100 percent.
7. Your Site Will Stand Out 
When it comes to web design for business, having an easy-to-navigate page that clearly communicates your products or services is essential. 
Not overloading website visitors with information means it will be easier for them to retain and remember important info after leaving your site. By using minimal text and other elements, you can get users to remember what you want them to remember.
8. It Allows You to be Creative
Just because these designs are simple, it doesn't mean you can't use them to express your creativity. There are plenty of different ways to implement a modern website design.
You can incorporate custom illustrations or eye-catching headlines, for example. Just be sure to do your research on which formats will best help you display your company's products and services.
Try looking around for examples of successful sites in a similar style to get a good handle on what works and what doesn't.
9. It Can Be Easy to Build
Adding element after element and plug-in and after plug-in can make your site more complicated to build. By keeping things simple, you can get your business website up and running more quickly — while still having something that looks great.
A business website is crucial to success, so you don't want to waste time getting this great marketing tool live.
10. It Translates to Mobile
In today's digital world, having a mobile-friendly website is important. Many people will be visiting your page from their phones, so you want your site to look just as good on a small screen as it would on a desktop.
A minimal design is easy to translate for mobile since there are fewer elements to worry about. This creates a more straightforward and seamless experience for customers.
Create an Effective Web Design
When it comes to running a business, having a user-friendly website can be crucial to your success and to keep customers informed.
Choosing the design for your website doesn't have to be difficult, either. There are plenty of benefits to using a modern web design when creating your site, from its clean and engaging look to its easy-to-navigate interface.
To learn more about marketing your business — including how to create a great logo — be sure to check out the rest of our site.
---
No Comments