Back to homepage
Logo Design Trends Professional SEO Services Should Pay Attention To
Posted on November 10, 2017 by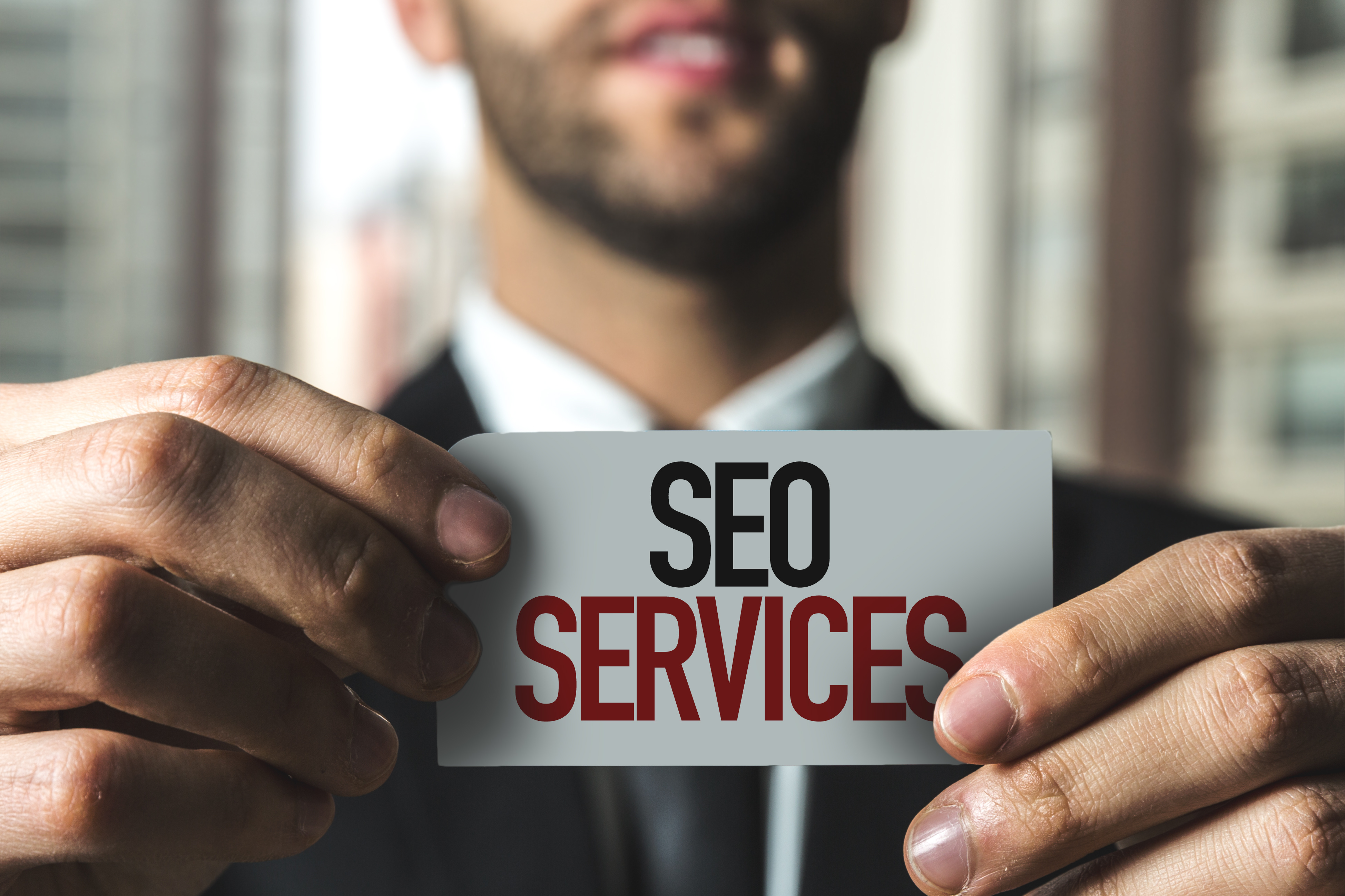 As an SEO company, you may be busy helping improve your customer's businesses and websites. However, you shouldn't forget to keep up with your own.
A professional, well-designed logo may just be the missing piece that your business needs to establish itself in the industry.
Below we'll look at the top logo design trends that you need to consider using for your professional business logo.
Importance of a Logo For Professional SEO Services
So why is a great looking logo so important for an SEO agency?
Think about it. Your customers are looking for a company to take control over the SEO for their website. You will be managing aspects of their business that are prominently seen by potential customers.
If your own website isn't optimized and looking amazing, they may not be willing to trust you with theirs. Unfortunately, far too many business owners underestimate the importance of a professional logo.
A logo is one of the first things a potential client will notice when they visit your website, so it needs to look good. As they say, you only get one chance at a first impression, and truly, that's what your business logo is. Your logo functions as a "first impression" for potential clients.
So what design trends will help you create an excellent logo? Read on to find out.
1. Minimalism
These days, many companies are opting for less extravagant logo designs and are instead taking a simpler, minimalistic approach.
Instead of having many things to catch a person's eye, these logos have only the business or company name prominent along with an additional design element or two that don't attract too much attention.
An excellent logo doesn't have to be complex to look amazing.
2. Broken Letters
Another common design trend in logos is the use of broken letters. Many startups and businesses are using logos with "incomplete" letters. These letters may not connect fully or may have chunks left out of them.
These designs can be very stylish and memorable. A broken letter design can provide a professional and unique look for any company that provides professional SEO services.
3. Geometric Shapes and Designs
Geometric shapes and designs are becoming hugely popular for businesses of all kinds and can help to add a unique flavor to a design. These shapes can be a tool to very simply let a visitor know what a site or business is all about.
Trologo is one SEO company that makes great use of geometric shapes to create a logo that is incredibly unique, yet easily gets the point across of the services they offer. Read more about Trologo here.
4. Mosaics
Mosaic logos are also popular lately and can be used to express a number of different things about a business. Mosaics may display a sense of inclusion, multicultural acceptance, or a value on growth.
The colors used in a mosaic logo can also make a big difference in the aesthetic of a logo and allows for many options when crafting the perfect design.
5. Color Shading
In addition to colorful mosaics, color shading is often used by companies to a great effect. Not necessarily a new trend, color shades help to create a stunning design that is attractive to the eye and creates a greater sense of depth.
Color shades are a great design element to think about when it comes to creating an elegant and unique logo for your business.
6. Negative Space
Going along with the minimalism element above, negative space is very popular in many types of designs these days whether that be graphics, website pages, or logos. Many popular brands and social media sites make heavy use of negative space.
Generally speaking, negative space helps to reduce clutter and allow a viewer's eye to go the spot that really matters, which is your brand name.
7. Hand Drawings and Designs
Hand-drawn designs are incredibly popular right now and can be a great choice for a business offering professional SEO services. By its nature, hand-drawn logos are unique and are excellent to use if you really want your business to stand out from competitors.
Hand-drawn logos arguably provide a bit more warmth in appearance and may help if you want to put across an image of being open and inviting to potential clients.
8. Simple Overlays
Simple overlay logos consist of a couple of different logo designs that overlap each other ever so slightly, often using vibrant colors that mesh well. Simple overlapping logos can be a great choice for designing a professional logo.
Overlays help create a stunning design that is really pleasing to the eye and may be a perfect choice for a professional SEO company.
9. Black and White
Another minimalist approach to logo design, black and white logos are also popular. These be very simple or can be more intricate as well. These logos can offer a unique look that, if done correctly, can stand out even more than a design with many vibrant colors.
Additionally, you shouldn't forget about the importance of psychology for logo design. Prominently using black in your logo can help give your design a feeling of sophistication and luxury. This may be important if you want to provide professional SEO services to high-level companies.
10. Mono Lines and Line Art
"Mono line" designs and line art in logos are also gaining a lot of popularity. Line art in a design helps to create an organized and clear, yet also inviting and laidback look.
Various types of line art can be used in your design and can provide your business with a very simple yet elegant look that may just match your company's tone perfectly.
11. Cropping
Cropped logos can vary in design but take a unique approach in representing a brand. With cropped logos, designers experiment with just how much (or how little) a logo needs to get across the point of a brand or company.
This may mean using elements that appear to be extending outside of the space of the logo. This may also mean only using certain aspects of a brand name in order to get the message across, such as only part of the business name.
12. Hidden Meanings
Many successful companies use logos that have double or hidden meanings. For a pet store, for example, a logo may include the image of a dog crafted carefully in-between the spaces of the logo's lettering.
For a business that provides professional SEO services, hidden meanings are also a possible design choice, and can help you to create a design that is very memorable and stands out from competitors.
Final Thoughts
While there are many options for creating the perfect logo, try not to get overwhelmed. Take your time to think about what you want to get across about your business and your services, and plan accordingly.
With a little bit of effort and thought, you may just be able to end up with the perfect logo that serves as the "first impression" for your business for years to come.
Want to make your logo for free online? Click here to learn how to use our online logo maker and create the perfect design for your business.
---
No Comments