Back to homepage
Make a Statement: How to Print Your Logo on Marketing Products
Posted on August 21, 2019 by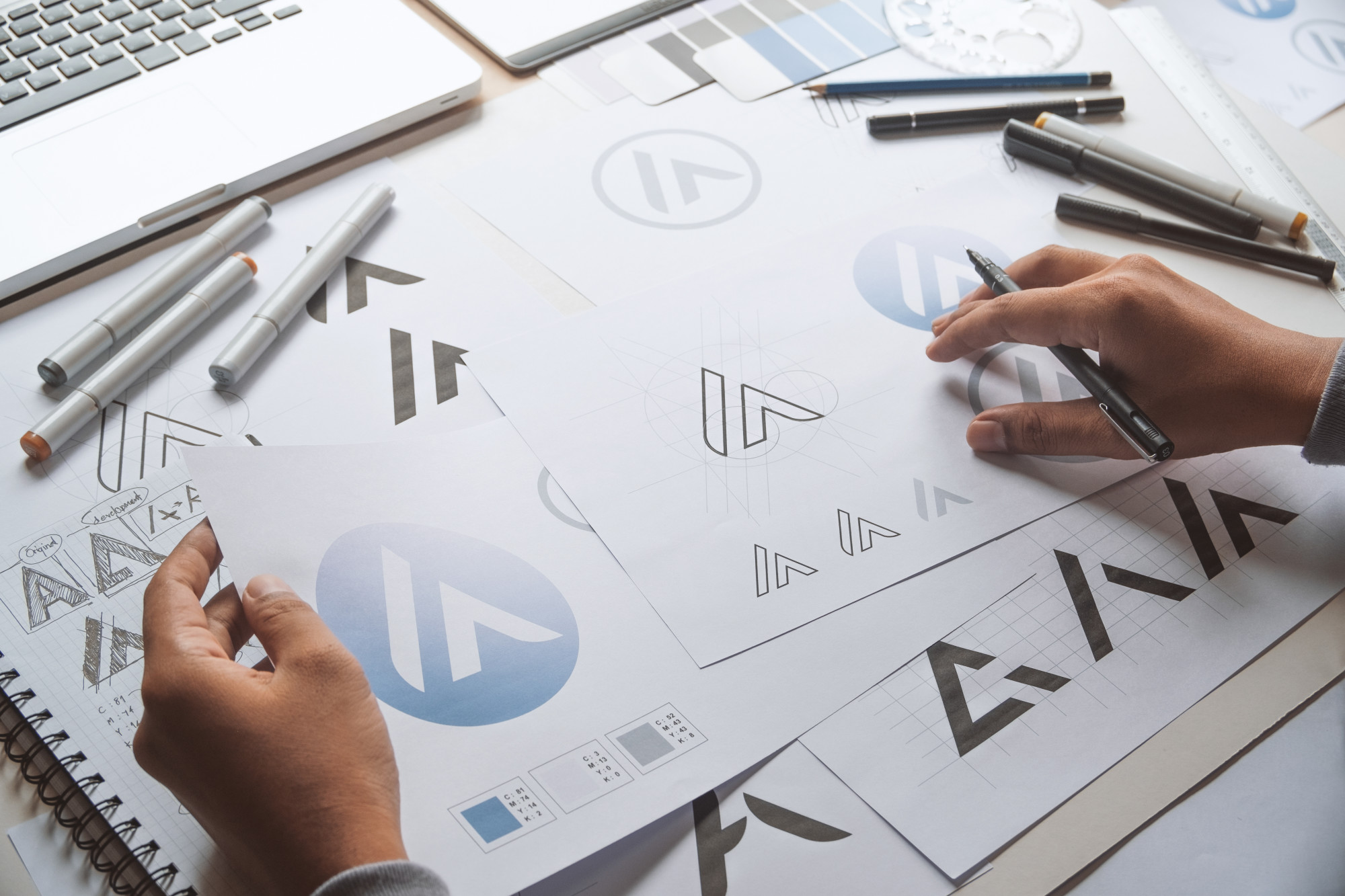 It's a given that promotional products work, but did you know that they may even work better than digital ads? Let's look at the evidence in numbers.
A single promotional bag generates around 5,700 impressions. 85% of consumers also remember the company more because of a t-shirt or a hat.
This means nothing still beats a physical product when it comes to increasing brand awareness and brand visibility.
These numbers say something about the effectiveness of a promotional product, but it doesn't include the quality of those products. 
If you're planning to print logo images of your company, make sure you choose the right method. You'll get more out of your investment by ensuring the quality. Read on to know the steps on how to do it right.
1. Prepare the Logo File
You must first have the logo file prepared. It should be compatible with the method of printing you want, which we'll discuss later.
Your logo should have vector graphics. This will make it easier for you to scale it up or down depending on the material you want it printed on. This allows you to print it on small products like mugs or big marketing materials like banners without it losing quality.
Make sure it doesn't have a background, too, not even a white background. It should be transparent. If it has a white background, the printed logo will have a white rectangular frame.
As for the colors, consider the product you want to print it on, too. For colorful bottles, consider putting a monotone logo, for instance. 
2. Choose a Logo Printing Method
Once you have your print logo file ready, choose how you want to print it on your marketing product of choice. The right method will also depend on the material. We'll explain it more below.
Heat Transfer
In this method, you print the image on a sublimation transfer film. This then utilizes the heat from a heat press to transfer the design to another object. Note that the result looks glossy with bright colors.
This method is great for t-shirts, mugs, bags, and more. In general, you can use this method for fabric, plastic, and ceramic materials.
Silkscreen Printing
Silkscreen printing has been in use for over a century. Even today, it remains an effective method of printing.
It's a popular method for printing on t-shirts. But you can also use this method to print on wood, paper, ceramic, and other materials. You can also use it to print your logo on suitcases, umbrellas, and other objects with flat surfaces.
The printing process involves a screen, a sheet of plastic with cut-outs, and a squeegee. You place the screen on top of the object, then place the sheet of plastic, and then use a squeegee to coat the screen with ink. This "prints" the image on the sheet of plastic onto the object.
Laser Engraving
As this method's name implies, it uses a laser to engrave words or images onto materials like wood and metal. For metal products, you have to use the cool laser type and the heat laser for non-metal objects.
It's easy, fast, and it allows you to create beautiful images on a variety of objects. If you use it on glass, it can create beautiful artworks without breaking the material.
The best thing about this method, though, is that it's one of the cheapest methods there is.
Embroidery
You don't have to do actual embroidery in this method; you leave this process to the machines. They "print" any image on the object using needles, threads, and a machine that does embroidery. This leaves a 3D and textured print.
As you can guess, this method is only good for promotional products made of fabric. It's great for hats, bags, t-shirts, and so on. You can even create a different lanyard option using this method.
3. Buy the Needed Materials
For the printing method you choose, you must buy the corresponding equipment. You'll need a laser engraving machine, for instance, whose costs depend on the size, power, and capacity.
You will also have to take these into account when buying the right equipment.
You'll also have to prepare the materials you want your printed logo on. Make sure that the products are also compatible with the printing method of your choice.
Silkscreen printing is inexpensive for the most part, but for the other printing methods, you'll have to shell out a huge amount of money for the equipment alone. Then you have to account for the manpower, materials, and such.
Get a Printing Company to Print Logo Images
For a hassle-free printing, send your logo to a printing company instead. They will already have the equipment and the knowledge on how to do it right. It not only saves you time but money as well.
First, look for a reputable company who does the printing method you desire and who can print on your chosen product. Most of the time, you can source the marketing product from them, as well. This saves you the extra step of finding a different supplier.
Coordinate with the company to learn what file type they need to print your company logo on products for marketing. For the most part, they'll ask for an EPS file. However, they may also ask for it in PNG or PDF for test runs.
Speaking of test runs, this is a crucial step when speaking with printing companies. You must have mockups first to see if it looks good and for your suppliers to confirm all the details before they mass print your order.
Get High-Quality Prints of Your Logo
Whichever method you choose and whether you want to do it yourself or let a professional handle it, remember to prioritize the quality over costs. While it's important to stick to your budget, choose a method that will give you the best results.
Your print logo is a visual representation of your brand; if it looks bad, you risk getting the same image, too.
Why stop here? Don't hesitate to learn more about marketing by reading our other articles and guides today.
---
No Comments