Back to homepage
How to 'Up' Your Medical Logo Design Game
Posted on July 26, 2017 by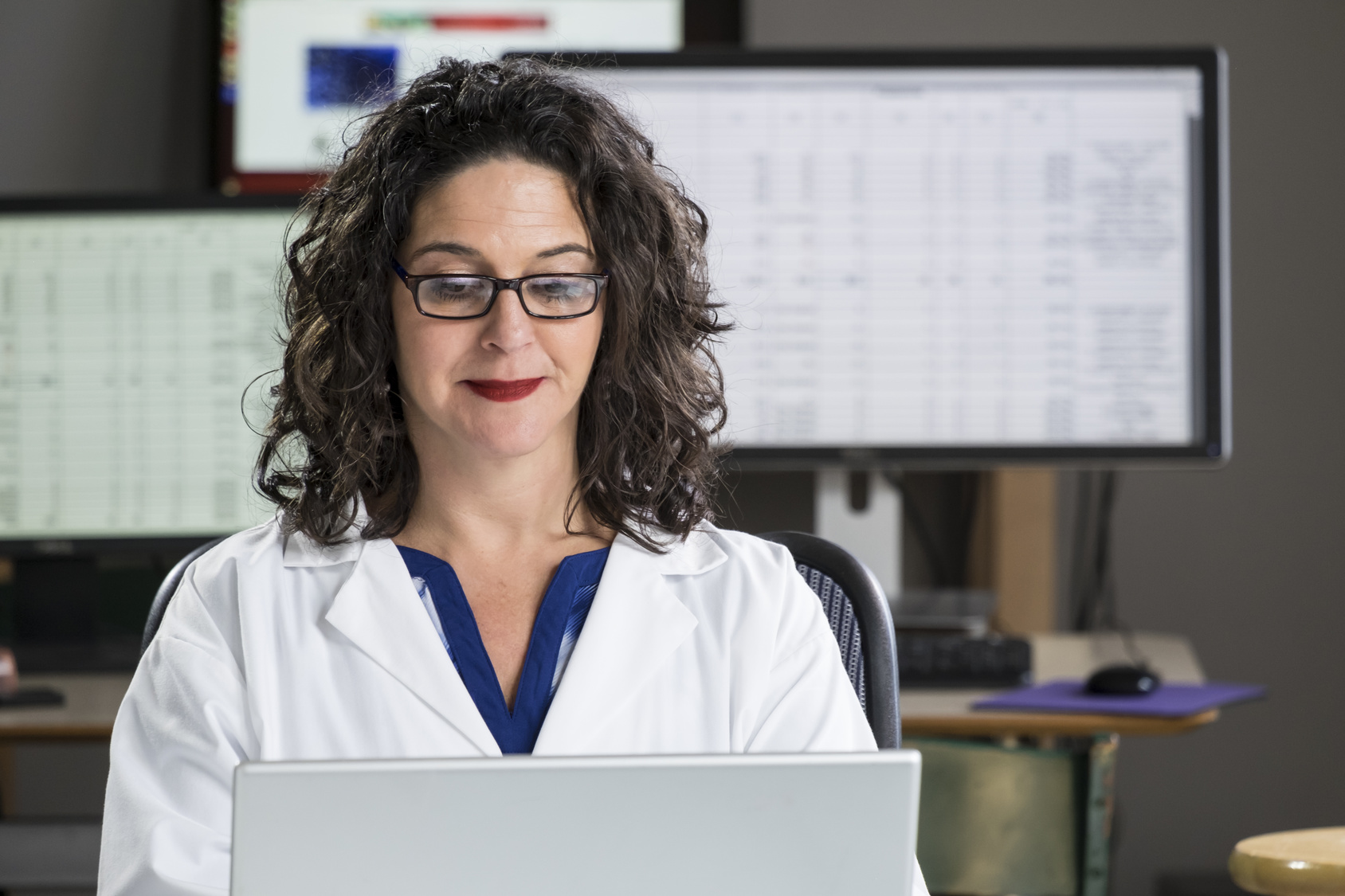 Designing a medical logo is simple, right? Think again.
A logo is a lot more than just a pretty picture with your company's name in it. It's a visual representation of your brand's identity. Achieving a well-designed logo requires hard work, creativity, and being up to date on the latest design trends.
A well-crafted logo makes an immediate impact on your customers and helps them remember your business, meaning they're more likely to return to you for future services.
We live in a society that's already littered with logos. They're on our clothes, devices, and appliances. How are you supposed to create a medical logo that stands out?
We've gathered the top tips for upping your medical logo design game in 2017.
1. Be Clever and Unique
If you want your logo to stand out from your competitors you have to think outside the box and be clever and unique in your design. Many brands struggle with this concept. They too often follow the "imitation is the most sincere form of flattery" rule. But this rule doesn't work for medical logo design.
Many brands struggle with this concept. They often follow the "imitation is the most sincere form of flattery" rule. But this rule doesn't work for medical logo design.
You need to create a logo that's different from what's already out there. Think about some major company logos: The Apple logo isn't a computer. The Starbucks logo isn't a cup of coffee. The McDonald's logo isn't a hamburger.
We all recognize these logos immediately. So, put some time into your logo and don't just slap your brand over some random picture.
2. Don't Be Afraid to Be Trendy
Remember, your medical logo design should always be evolving.
As long as your logo is still recognizable, you shouldn't be afraid to jump on some of the latest trends. Here are a few that might interest you:
Vintage: Evokes strong emotions and memories connected with the past
Minimalism: Say more with less. Simple designs often catch the eye better than cluttered ones
Negative space: Positive and negative space compete for attention
Hand-drawn: Helps you appear independent, warm, and authentic
You don't need to incorporate all these trends into your design, but adding one of them can be the perfect way to up you logo game.
3. Color is Vitally Important
It isn't a superficial thing. Color carries great meaning and helps communicate ideas.
While bright and bold colors may grab someone's attention, they may be too brash for your brand's message. Muted colors evoke sophistication, but they may get overlooked.
If you're looking for a quick breakdown on the nuances of each color, check out this guide.
Medical billing companies should pick one or two colors that speak to their brand's message.
4. Keep It Simple
Elaborate, hand drawn scripts are not always necessary. Often the simpler the logo design, the better.
Simple designs are usually the ones that stand the test of time and end up being the most recognizable. Think Nike and Apple.
Ask yourself: Can I simplify my medical logo in any way?
You can always add in more elements later.
Medical Logo Design Made Easy
We hope this article inspires you to up the design of your medical logo!
Please drop a comment if you have any questions about these tips.
---
No Comments