Back to homepage
What Your Pest Control Logo Says About Your Business
Posted on November 09, 2017 by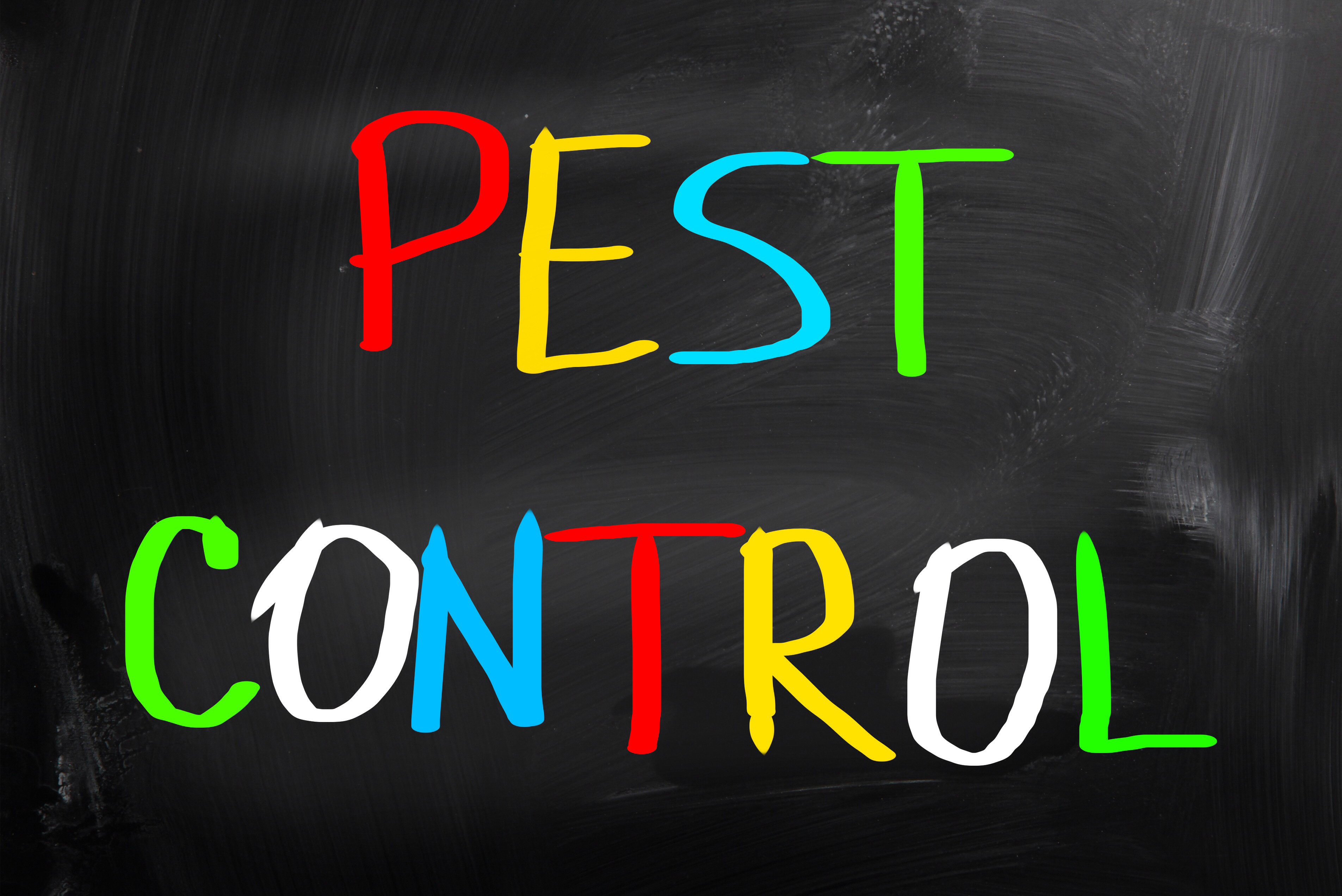 What if changing one small thing could double your business?
Most pest control businesses focus on marketing the services they offer, ensuring a high interest from visitors to their site. However, a bad pest control logo can keep many people from going to the site at all.
Your logo is the face of your marketing strategy. What your logo says about your business makes all the difference in the minds of the customers.
Why Use a Pest Control Logo?
Some businesses may feel a logo unnecessary. However, it's the first thing potential customers see.
A logo is your first impression, a chance to gain the interest of a new customer. The challenge is doing so in a way that also reinforces your brand identity.
Brand Identity
A good pest control service should work every day to establish their brand identity. It helps you stand out from everyone else in town. A solid brand identity is also the key to generating word-of-mouth buzz.
Your logo conveys that identity. Having a bad logo or worse, no logo at all, will confuse customers and cause you to lose out on their business.
Text and Image
Logo design possibilities are endless. The ideal logo for your business combines an attractive image with your business name. You might include a short phrase or slogan.
Combining text and image helps it stick in the mind of your audience, making it easier to remember you. Draw their eye to a dynamic image, then seal the deal with a catchy phrase.
The more dynamic and engaging your logo, the better business you'll receive. That's one of the ways that Go Forth established themselves as the best pest control service near Winston-Salem NC.
The Importance of Color
Certain colors are associated with certain emotions. The color red, for example, is associated with excitement and boldness. Blue is associated with tranquility and strength.
Incorporating colors like these in your pest control logo can help bring out those emotions in your customers.
The right colors in your logo will foster belief in your quality and authority in your customers.
What Colors Should I Choose?
Many pest control logos use colors like green, black, or yellow. Each color matches a positive trait of your business.
Green is associated with both peace and freshness. Your customers want to remove pests from their home to restore it. Therefore, green reinforces your ability to make their home peaceful again.
Black is associated with both tradition and authority. Making it part of your logo signifies your experience in pest control. It also makes your business seem more established.
Yellow is associated with confidence and optimism. A bright color, it helps your logo get noticed. Using yellow in your logo shows how much you believe in your own abilities.
Font Matters
Lots of pest control services overlook the importance of font choice. Along with the image, your logo's font is the first thing customers see. Choosing the right font makes your business look confident and strong.
Many businesses prefer a sans serif typeface in a pest control logo, such as Helvetica or Impact. This type of font looks more modern and serious than serif or script-like typefaces.
The right font ensures your business name will be seen from far away. It should look clean, be easy to read, and be ideal for both large advertisements and your company website.
Images and Symbolism
You may notice that many pest control logos do not have any symbols. Instead, they opt to use only the name of their business and some attractive colors. However, having a symbol can spice up your logo.
The visual symbol doesn't have to rely on text, meaning it can appeal to people who don't speak English. It also lets you market yourself in creative ways, such as using the symbol as an icon for a smartphone app.
Ultimately, the goal of any good logo is to get you noticed. Images remain one of the easiest ways to get your customers' attention.
Telling Your Story
Modern consumers like to feel connected with their favorite businesses. A good pest control logo tells your story to new customers. Knowing your story helps customers get to know your business, and they'll show their appreciation with their wallets.
A good symbol explains who you are and what you do. The best symbols are basic and straightforward, like the camera that serves as a symbol for Instagram.
Famous figures can make great symbols too. Incorporating celebrities into your logo makes your business seem modern and culturally relevant.
What to Avoid?
A good pest control logo shouldn't be an obvious sales pitch. It should be memorable and distinct. Research your competition and make sure your logo looks different from theirs.
Don't place the logo in the middle of your text or your headlines. It's distracting and prevents customers from understanding your business. Place your logo in the corner or other areas that draw the eye and enhance the text.
Make sure that your logo isn't too big. Good logos draw attention to your business, but bulky ones distract it away. A medium-sized logo is more inviting and more accessible to your readers.
The Bottom Line
Creating a great logo is one of the most important things you can do to attract new customers. It is also a vitally important way of building your brand identity within your community.
However, it can be difficult to create a new logo on your own. Unless you are a graphic designer, it can be very difficult to figure out where to start when making a logo.
Fortunately, you do not have to create this logo on your own. Online Logo Maker provides an amazing online app that helps you quickly create a great logo. The company has helped millions of clients and can help you design a logo in as little as five minutes.
Don't settle for being the second best pest control service in your area. Use the Online Logo Maker today and see how a great logo can completely transform your business.
---
No Comments